In this issue of the blog, I want to focus on the predictions that concern the post-pandemic transformation of universities, provided by a very famous expert in western society. The most powerful world leaders listen to his opinion and advice, since his predictions based on deep professional experience, extreme knowledge of current events, and super-intuition, as a rule, turn out to be very accurate.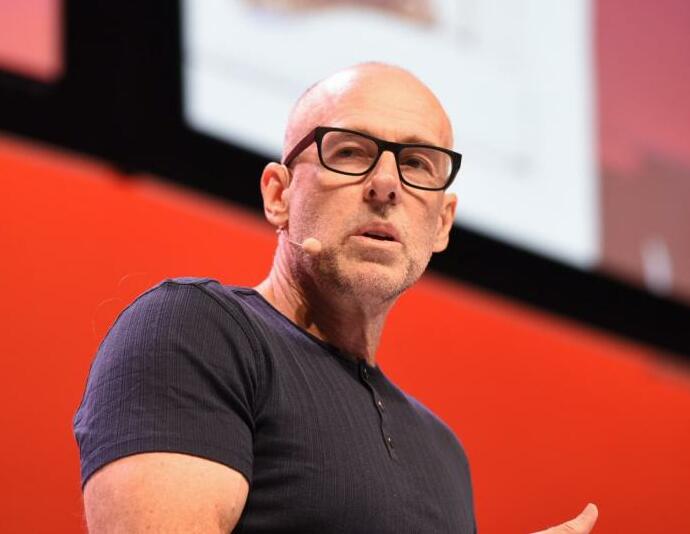 I am talking about Scott Galloway, a Silicon Valley runaway who teaches marketing at NYU Stern School of Business, public speaker, author, and entrepreneur who launched about a dozen Silicon Valley startups. He was named "One of the World's 50 Best Business School Professors" (Poets & Quants) and elected to the World Economic Forum's "Global Leaders of Tomorrow," which recognizes 100 individuals under the age of 40 "whose accomplishments have had an impact on a global level". Professor Galloway is the author of the Digital IQ Index, a global ranking of prestige brands' digital competence.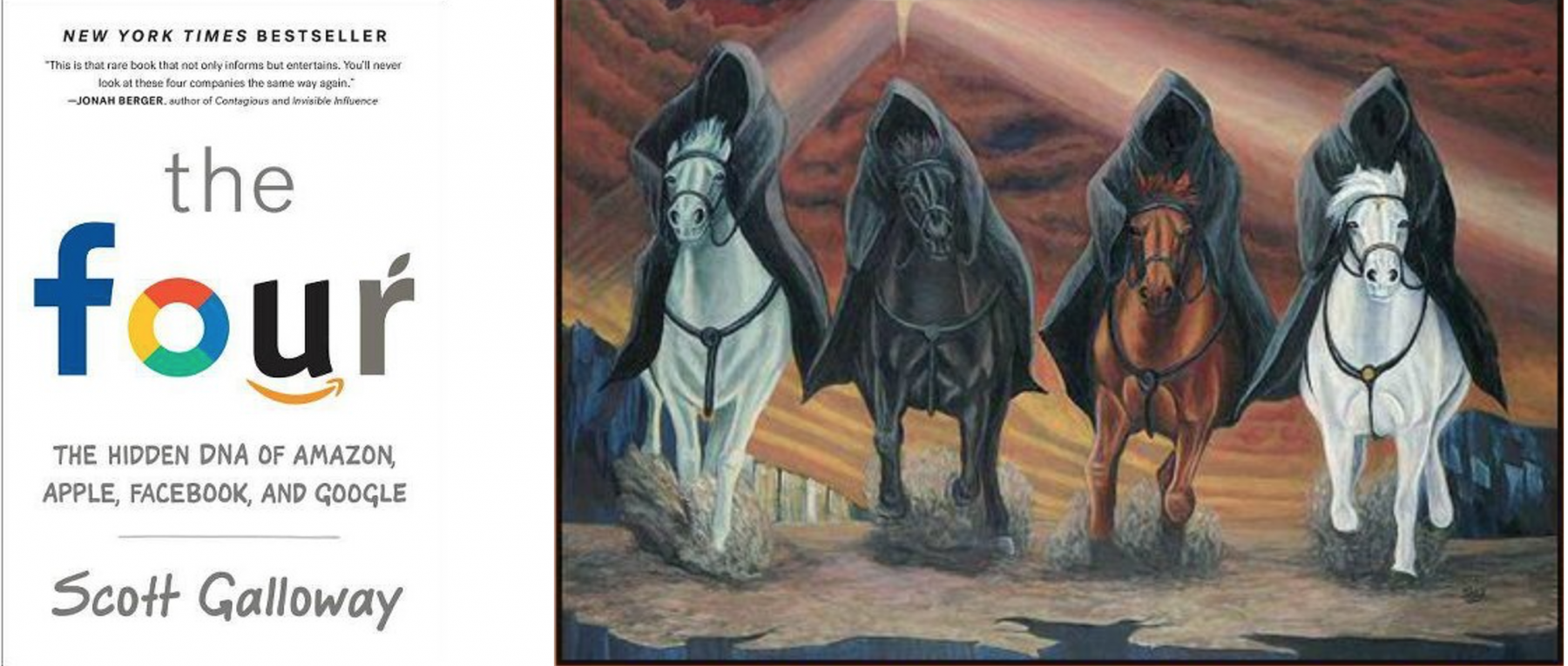 Scott Galloway is best known for his public presentations and TED-style talks, called Winners & Losers and his world's bestseller The Four: The Hidden DNA of Amazon, Apple, Facebook, and Google, published in 2017. Readers called it "a bareback ride upon the four horses of the economic apocalypse – Apple, Amazon, Facebook and Google" and "brilliant analysis of why the four digital giants are successful and all the underhanded ways they get you to do things and buy stuff".

The book explores the strengths and strategies of the four tech giants, their new economic models, as well as their inherent greed, ambition, and the radical consequences of their rise that people face, both as a society and as individuals. Many have written about these four, but " no one has captured their power and staggering success as insightfully as Professor Scott Galloway." Some critics see Galloway as honest and witty, while others describe him as a rude, self-assured, outrageous, and provocative technocrat. But everyone recognizes his extraordinary analytical mind and gift to look into the future.
You may agree that it could be very interesting to get acquainted with the opinion of such an expert on the further prospects of the higher education system and the most relevant model of 21st-century University. We can do that from Galloway's interviews and articles published over the past few months. Conventionally, his position can be described as "dystopian".
As noted above, Galloway's forecasts are always largely based on identifying and assessing the main trends in the current situation in the United States and the world. How does he see the current trends in higher education? Galloway has repeatedly noted that every year all the elite American universities make the admission procedure more and more complicated, deliberately limiting the number of applicants. Thus, they create the effect of being inaccessible for "regular mortals". These exclusive brands allow set super-high tuition fees and generate university budgets that exceed the GDP of some countries.
As a marketing expert, Scott Galloway gives a clear analogy: a Birkin bag costs $ 12,000 or more, not because it is really worth it, but to be out of reach for the average consumer and maintain the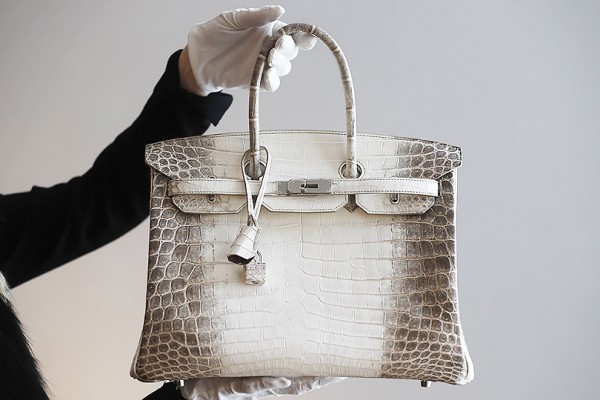 "luxury brand" image. He notes with regret that the luxury brands of elite universities are also supported not so much by the quality of the education they provide, which is expensive, but rather mediocre, but by admission limitations. Galloway argues that they do a fantastic job of creating the most thorough and time-consuming interview process in modern history based on preliminary screening of applicants' biographies and their social media pages to find out if they have committed any crimes; have mental disorders; or whether they abused alcohol or made racist or other drastic statements. On behalf of those responsible for American higher education, Galloway unambiguously admits, 'We are barreling toward a caste system, sequestering kids by income.'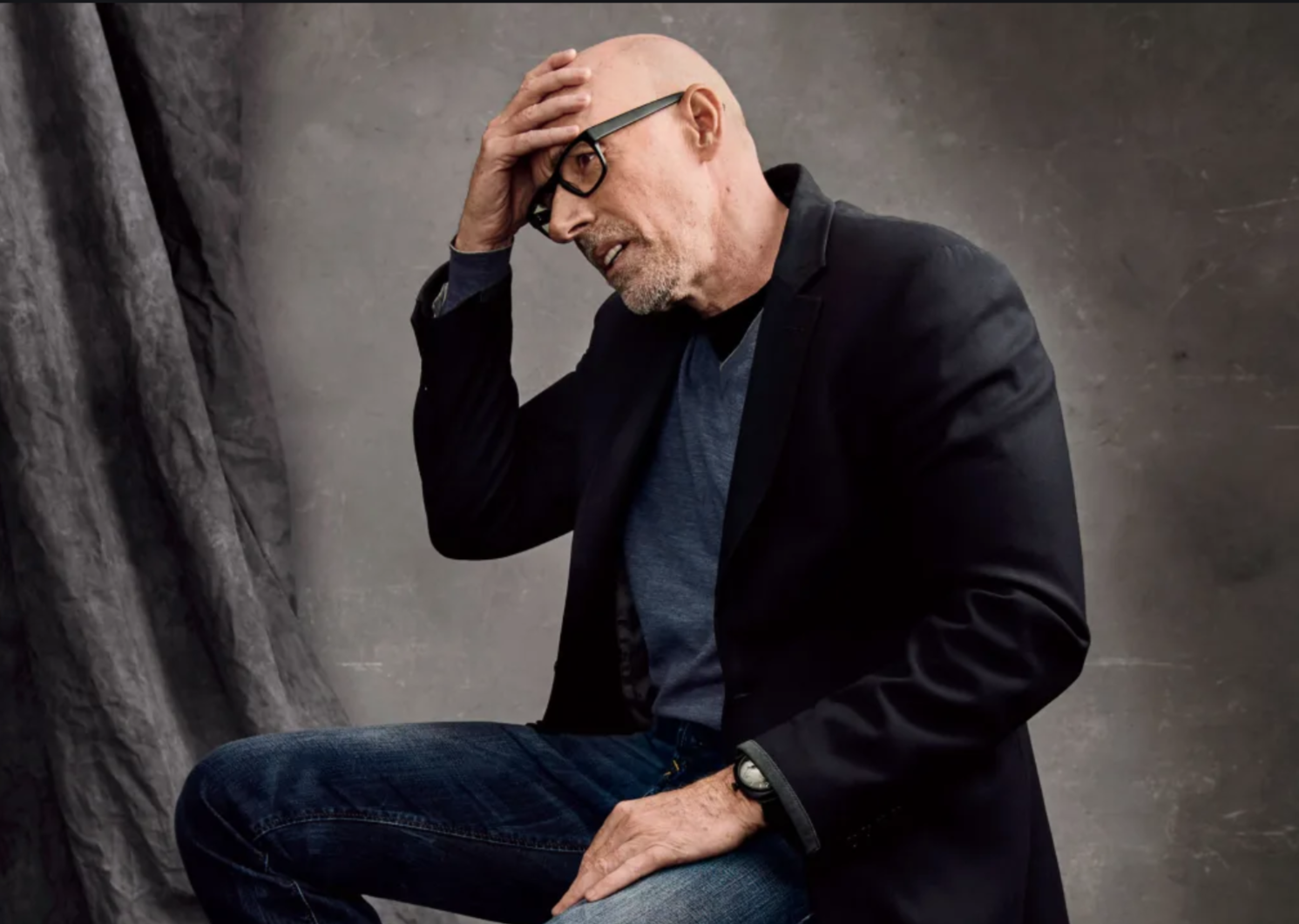 He makes a compelling case that the strongest brands are not Apple, Mercedes-Benz, or Coca-Cola. The strongest brands are MIT, Oxford, and Stanford. But for some reason, over the past 30 years, academics and administrators of the world's leading universities have decided that having a university education is no longer a state-guaranteed human right, but a luxury item. They enjoy every time they get applause, saying, 'This year we turned down not 85% of applicants, but 87%!' It is like if the head of a homeless shelter was bragging about turning away from 9 out of 10 people who came to find help. The American higher education system, with few exceptions, has lost its original scenario. The truth is that any educational institution with tens of billions on its balance sheet that does not increase the number of freshmen is not a public good, but a private enterprise 'drunk with luxury.'
Professor Galloway, relying on specific numbers, argues the situation was very different in times of his being an undergraduate student at the University of California and a graduate student at the University of Berkeley. It was three times easier to enter those universities for an "ordinary", "unremarkable" young man with average academic performance than it is today. Scott Galloway considers himself to be such an ordinary student and graduate since he always had average marks. But today he would hardly have been able to enter and graduate from the named universities, as well as to start a business and buy a house with huge student loan debt. It should be noted here that Galloway recognizes the importance of studying at a good university, but he sees talent, luck, endurance, and tolerance for risk as to the determining factors of a person's success.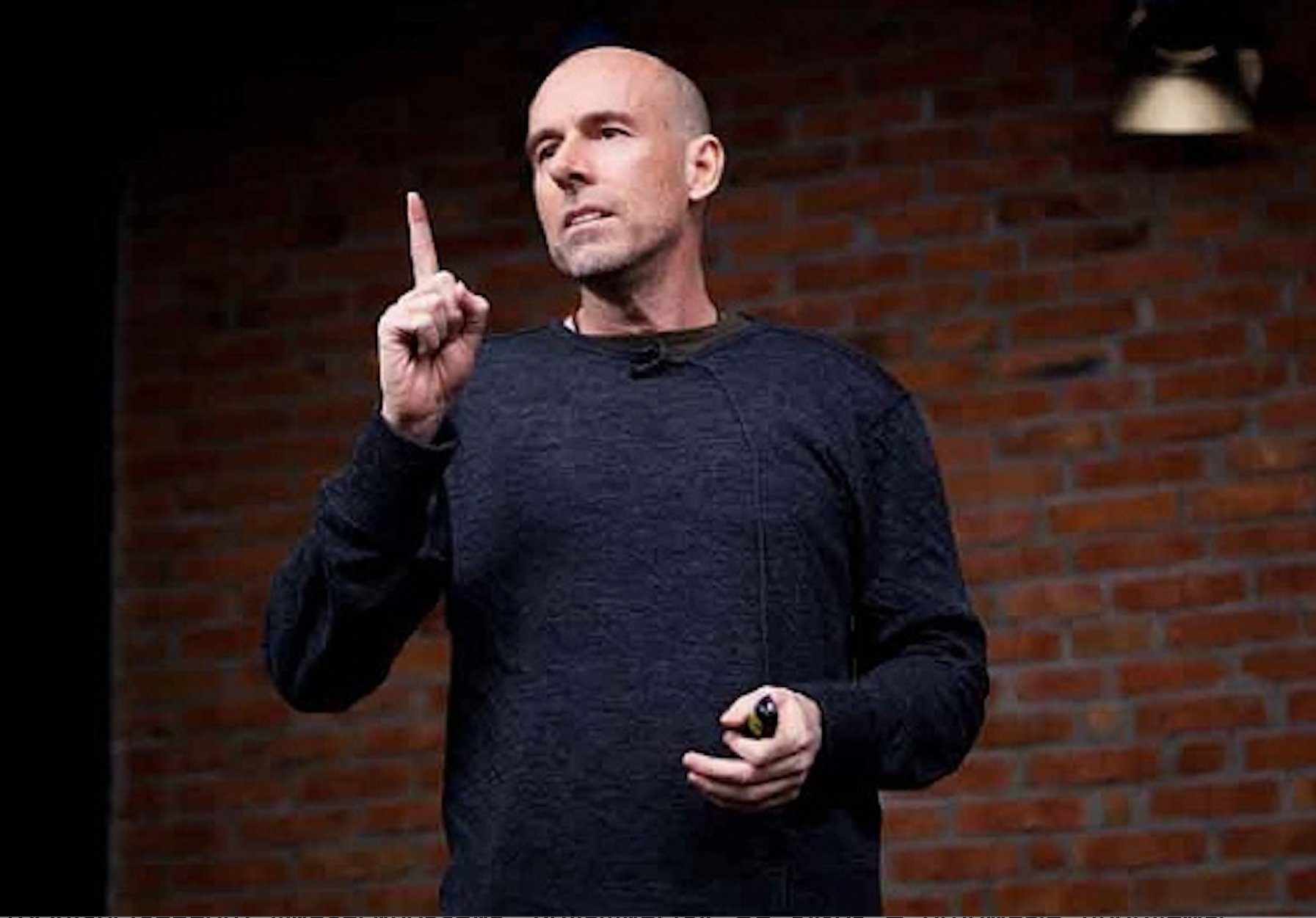 Therefore, even before the pandemic, the western, particularly the American system of higher education was in a serious crisis in terms of the quality of education and accessibility. COVID-19 finally put it into a state of severe turbulence. Nevertheless, the pandemic is harmful to some universities and beneficial for others. The wealthiest universities generate even more revenue from technology transfer, multi-billion dollar donations, and additional government funding. Most universities face huge economic challenges that can have serious long-term implications for their ability to fulfill their missions.
According to Galloway, by now it has become generally accepted that due to the pandemic, higher education (its value, price, and product) has significantly changed for the worse. Offline training has been reduced to zero, educational programs have been significantly reduced. Being a graduate of the Humanities or Medical College 2020 - 2021 will not be the same as before if you haven't visited the campus. Bachelor's or master's degrees earned during these years will cost less over time. Despite this, Galloway himself is strongly opposed to the opening of university campuses in the 2020-21 academic year (at least in the US) and advocates a complete transition to online learning, realizing all its disadvantages and risks. He is convinced that the on-campus response to the pandemic will only be effective if the same measures are followed off-campus. But it would be foolish to hope that the students will stay at a distance of 1.5 m from each other both on- and offline.
Generation Z is the age group most likely to carry the coronavirus asymptomatically. Therefore, Zoomers will feel "immortal" and ignore health care recommendations. He says that we are all exhausted by this crisis and our need to get back to normal is overwhelming. But we need to contain our optimism and show empathy and responsibility. We must ensure that healthy 19-year-olds do not pass the virus on to more vulnerable groups.
At the same time, the expert warns that the transition to full online education for economically weak universities will be devastating. That is why second-tier universities with low subsidies and high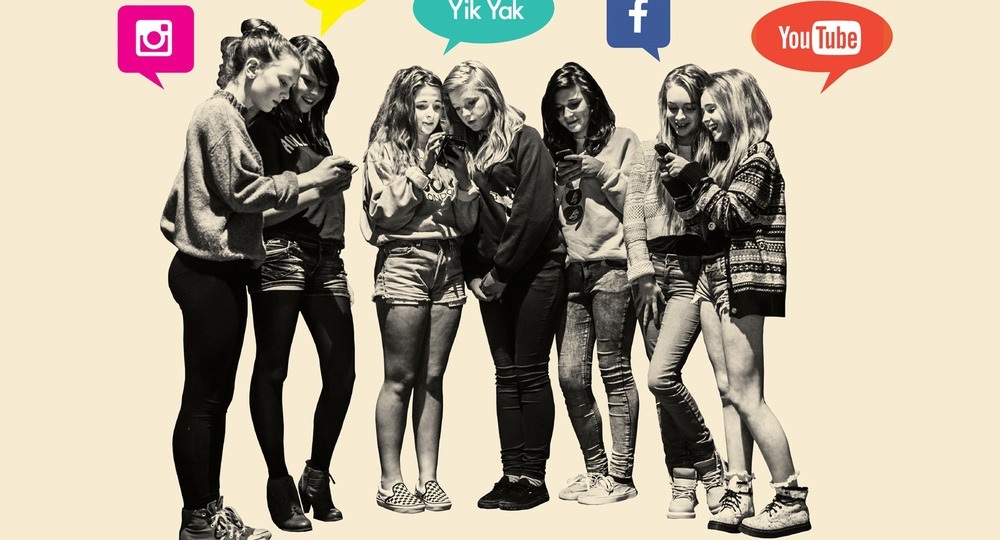 dependence on international students are forced to open their campuses in order not to go bankrupt. Only top-ranking universities such as Harvard, Yale, and the Association of California Universities can afford not to open, announcing that they will conduct most or all of their classes online. Endowment funds and waiting lists of applicants to elite American universities make them bulletproof and more resilient to economic shocks than universities in most other countries. For reference, Harvard's endowment exceeds the GDP of Latvia. Hence, universities of different levels have completely different prospects and the consequences of the pandemic here are visible:
Prosperity is for elite universities that are becoming even more exclusive, as well as for those universities that, with the help of large and small technologies, will increase the value and accessibility of higher education by reducing costs per student. Both will become stronger and consolidate the global education market.
Survival is for higher schools that will feel a drop in demand and a drop in income but will generally be okay as they have brand equity and costs that do not exceed income.
Struggle for life is for second-tier universities with one or several pandemic-related problems. Among the latter are an unjustifiably complicated admission procedure and inflated passing scores, high tuition fees, and a weak material and technical base.
Death is for all those with high admission rates, high tuition fees, low resource availability, dependence on international students, and weak brand equity.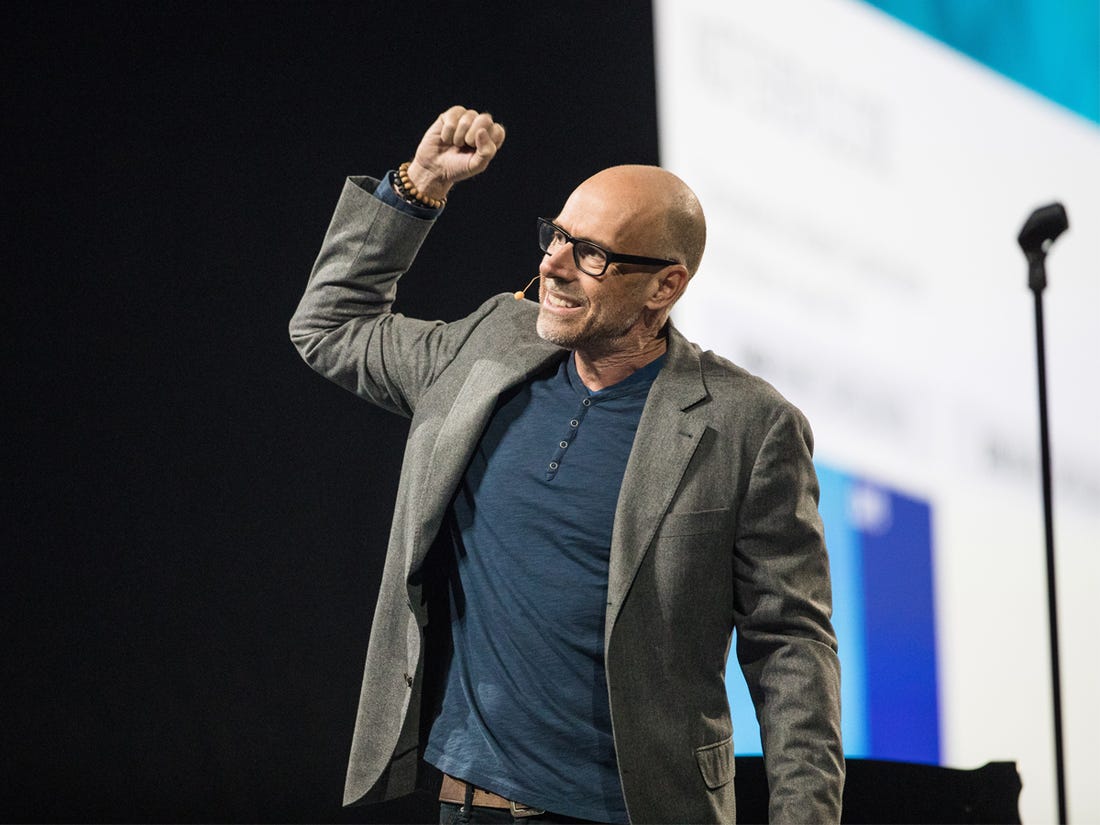 Scott Galloway has no particular pity for those who are weak: universities that, after having siphoned $1.5 trillion in credit from young people, cannot survive a semester due to reduced budgets, do not deserve to survive! At the same time, he clarifies that even the world's top 50 universities will feel a noticeable drop. Their revenues will decline in the short term as well. But thanks to a new strategy - the large-scale use of modern technology and an increase in student enrollment - they will soon get stronger. At this point, Professor Galloway goes harsh, "The argument that additional seats erode the brand equity of the institutions is bulls***" He further says that the top-20 will become even stronger than before. The next 30 universities will also be quite prosperous. But the next 50 to 100 universities will leave the serious educational business or become weak shadows of their former selves. As for public universities, where almost two-thirds of students study today, provided they use a wide range of modern technologies, they will be able to achieve a significant increase in the return on public investment. This is not to say that higher education will be reinvented, but it will be radically different. In what ways?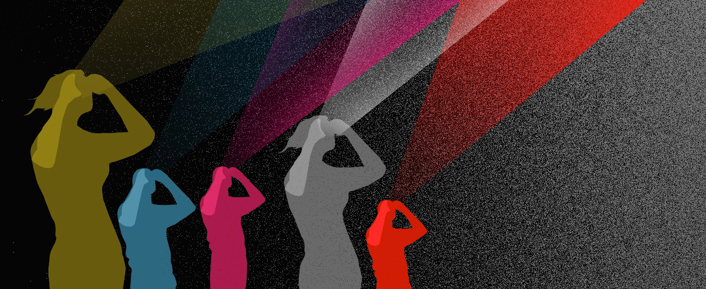 According to Galloway, "Leaning into the online experience will instill universities with a multichannel competence. Post-Covid this competence could result in similar levels of student satisfaction and experience, and an effective doubling of campuses if 50% of classes, those best suited for remote learning, are held online. A post-pandemic future will entail close partnerships between elite universities and the world's largest technology companies. The result will be cyborg universities: MIT @ Google, iStanford, Harvardx Facebook, Berkeley & Microsoft."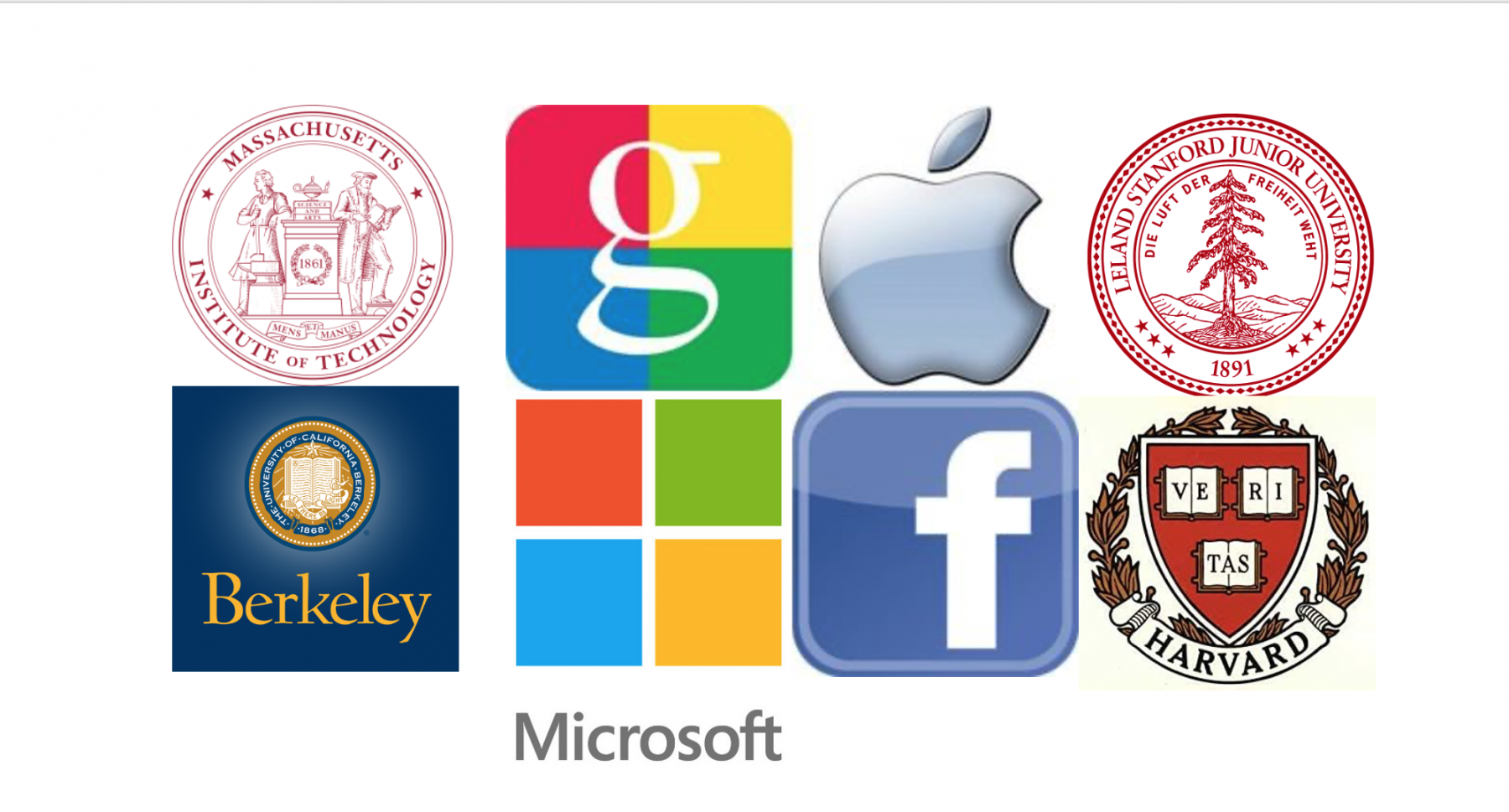 These partnerships will allow universities to significantly expand student enrollment by offering legitimate online bachelor's and master's degrees, as well as a variety of certifications whose availability and value will drastically alter the landscape of higher education. More people than ever will have access to reliable education, although it will be provided mainly online. This will make life easier for hundreds of millions of people, however depriving humanity of the individual learning system that has been developing over the centuries. In addition, it will also make a limited group of people super-rich. Elite cyborg universities will become monopolists in the global market of higher education.
If governments cannot ensure the development of certain spheres of society, billionaires inevitably get involved. And there is always a price to pay for that. They become almost untouchable and cannot be removed from offices.

In the USA, it is not NASA that launches space aircraft today, but Elon Musk. It is not the state Center for Disease Control that carries out tests for antibodies, but the head of Amazon.com Jeff Bezos. These particular people will decide who gets profit from space exploration and the most accurate COVID tests.
What does Galloway base his predictions about the emergence of cyborg universities on? In his opinion, IT giants will enter the education business not because they want to, but because they have to. There is simply no other option for them as there is no other product in the world other than higher education that can withstand more than 90 points of margin for the longest time possible at the maximum price. No Ferrari, Hermès, or even Apple can do this on their own. Apple's gross margin is "only" 38 points. Hermès and other luxury brands are somewhere between 50 and 60 points. There has never been and never is a luxury brand that would provide the same profit as modern university education. It is for this profit that IT giants will go into this area. The same will happen in the healthcare sector, where the margin is a bit lower than in education, but still quite high. IT giants will go into the arms of those elite universities that can double or triple the number of enrollees without sacrificing anything in terms of their brands.
IT companies will be responsible for the amount and quality of the technologies used, while universities will be responsible for the certification and quality of hybrid educational programs that include online and offline learning, taking into account individual educational paths. An MIT diploma and the educational value it can synthesize using its resources, its brand, and the technology of a company, just like Google, will still cost a lot of money. Galloway continues, "I just can't imagine what the enrollments would be if Apple partnered with a school to offer programs in design and creativity. I can't imagine what the enrollments would be if the University of Washington partnered with Microsoft around technology or engineering. These would be huge enrollments." Of course, such mergers will cause chaos in the university rankings of the second and third groups, leading to death for most of them. But this is an inevitable, natural process.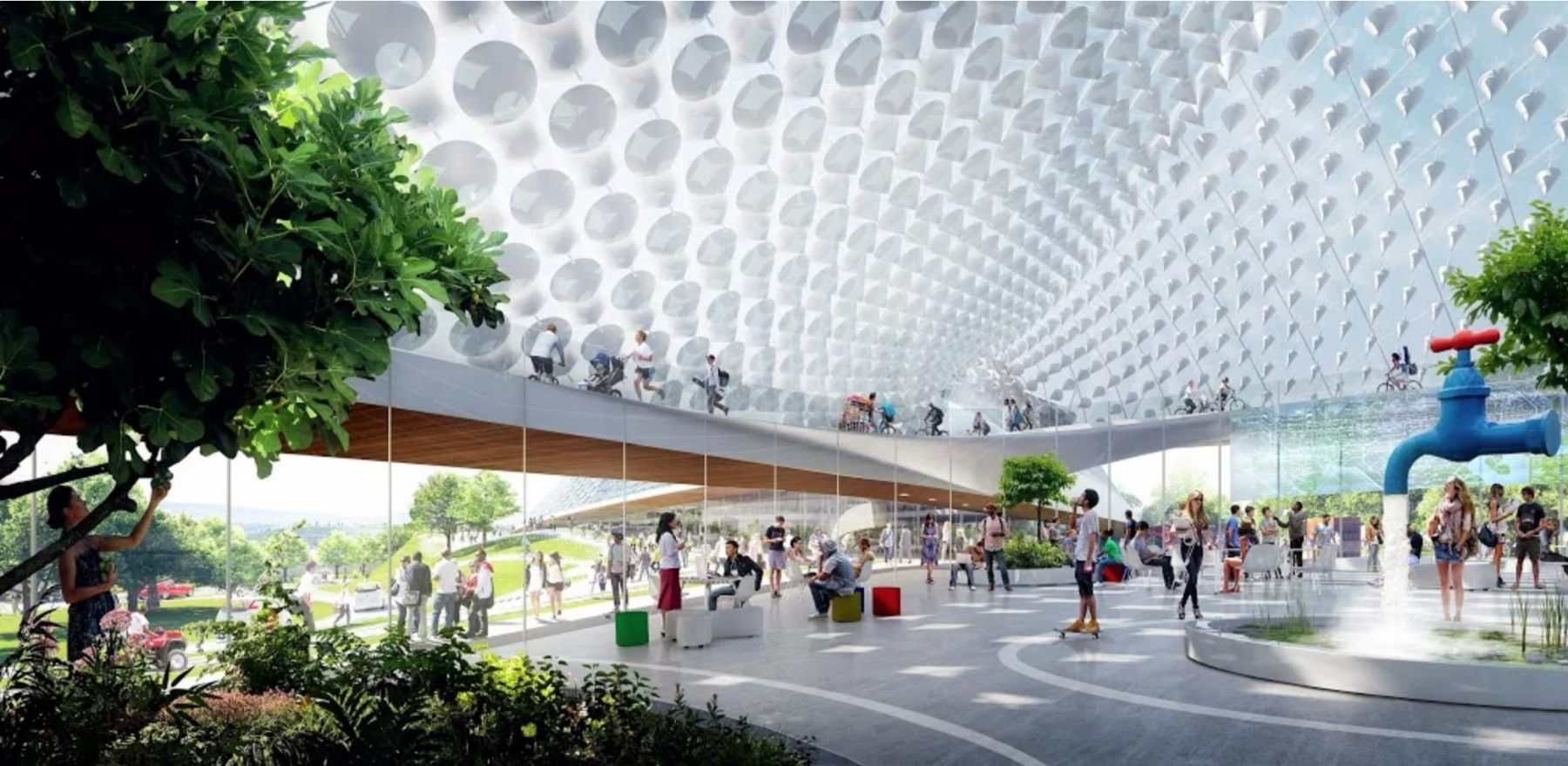 What will happen to university campuses in the future? Galloway is rather straightforward about that: "Yes, they will exist but they will be filled with the wealthiest people. A four-year experience in the humanities will be affordable only for rich kids. Overall, there will be a lot more good education, dispersed by modern online technology across millions and tens of millions of people who would not otherwise have access to Stanford's computer science program or Yale University's liberal arts programs. Knowing this in advance, you need to think about the socialization of a huge number of young people, which previously took place on campus. What can replace this invaluable experience? According to Galloway, this can be, for example, mandatory or voluntary participation of young people in providing social assistance to people with disabilities, lonely elderly people, and children; voluntary search for the missing persons; taking care of homeless animals, and the list of such activity goes on. In any case, this is a great opportunity to raise a generation capable of cooperation and friendship, despite all the disadvantages of their home education."
Drawing the conclusions we can say that Scott Galloway's predictions regarding the emergence of a new type of university - cyborg universities - are certainly very convincing since they are based on trends we have been observing lately. IT giants have consistently shown a great interest in online education. But if some time ago their interest in education was limited to training specialists, mainly for their own, today they are going to the world outside.
In mid-July 2020, Google announced a $100,000-scholarship for those who major in online data analysis, project management, and user interface.
However, despite their logic, Galloway's predictions have some contradictions. On the one hand, he sees the expansion of using modern technologies as a force capable of destroying the caste nature of higher education, making it accessible for anybody. On the other hand, he states that the same technologies will keep hundreds of millions of young people at their home computers, and thus finally divide the world into very rich and relatively poor. The former will study on campuses, the latter will stay at home.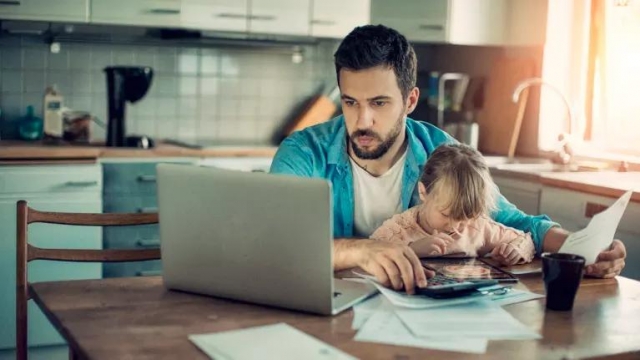 Galloway dreams of the huge enrollments that cyborg universities can provide, but recognizes that the main dividends from the activities of universities and the right to dispose of technology will remain with a group of billionaires. But there are also indisputable theses. For example, the fact that to significantly increase the profitability of public investments in public universities, the latter needs to use the most modern technologies on a large scale.
Galloway's reflections inevitably bring us to the question of what may be the prospects for the Russian system of higher education in the context of the emergence of universities cyborgs that will be capable of monopolizing the global market of education? The answer must be found shortly. In some ways, it can be found in the ambitions of Sberbank, the Russian financial giant. Sber (the new name of the bank) announced its new strategy for participating in the digital transformation of more than a dozen economic and social spheres, including healthcare and education.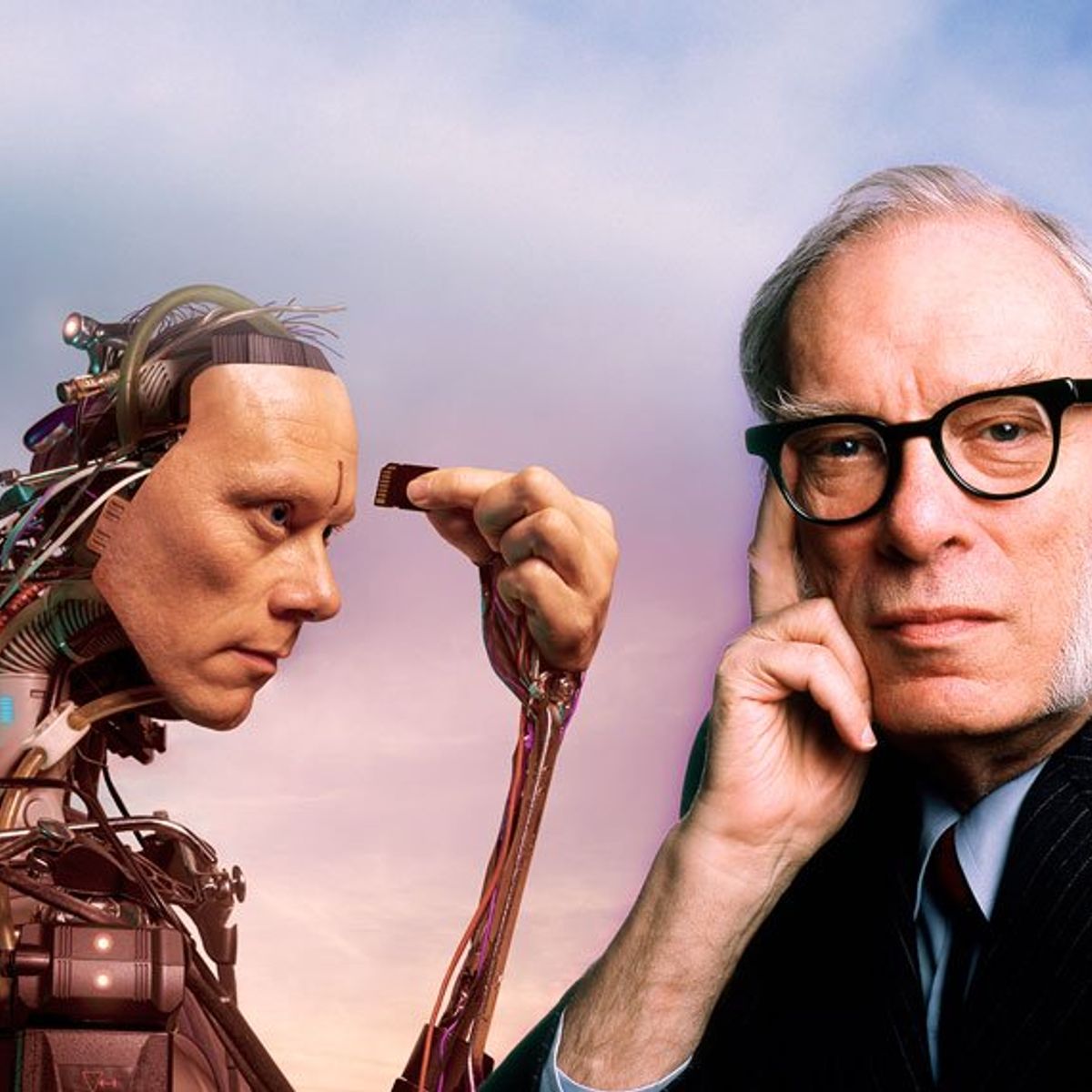 There is one more aspect of this issue: if we try to develop Galloway's forecasts and modern trends in education, science, and technology in the next couple of centuries, they will surprisingly coincide with the image of the distant future, drawn by the outstanding American science fiction writer Isaac Asimov in his short story "Profession".
In the centralized society of the 66th century, only a small minority of the most talented people will learn from books and in live communication with their mentors. The majority of young people will get an education through a one-time injection of a "knowledge vaccine". And if we remember Elon Musk's experiments on brain chipization and the activities of the Global Alliance for Vaccines and Immunization, supported by the Bill and Melinda Gates Foundation, we will have something to think about ... The future is virtually being created before our eyes!
Eduard Galazhinskiy
Translated by Snezhana Nosova