There are problems that concern every single person. There are no enough people who are truly good at what they do. We all want to be well served at restaurants, to have a good haircut, to have a "guy" who can fix things at home and in the office, to have a good medical treatment, and so on. All our needs are supposed to be met by "blue collars": chefs, bakers, hairdressers, cosmetologists, nurses, and social workers. But how often are we lucky to meet just the right people who provide all those services? I am a 100% sure that we all can say, "Not often, really!" There are even people who have never been happy with the services they get. Organizations have the same problem. They desperately need skillful staff : machinists, carpenters, bricklayers, welders, lab assistants, and so on. Of course, we have entered the digital age. But robots cannot and should not meet all the needs that people have. Besides, there must be some people who assemble robots and their prototypes in the first place.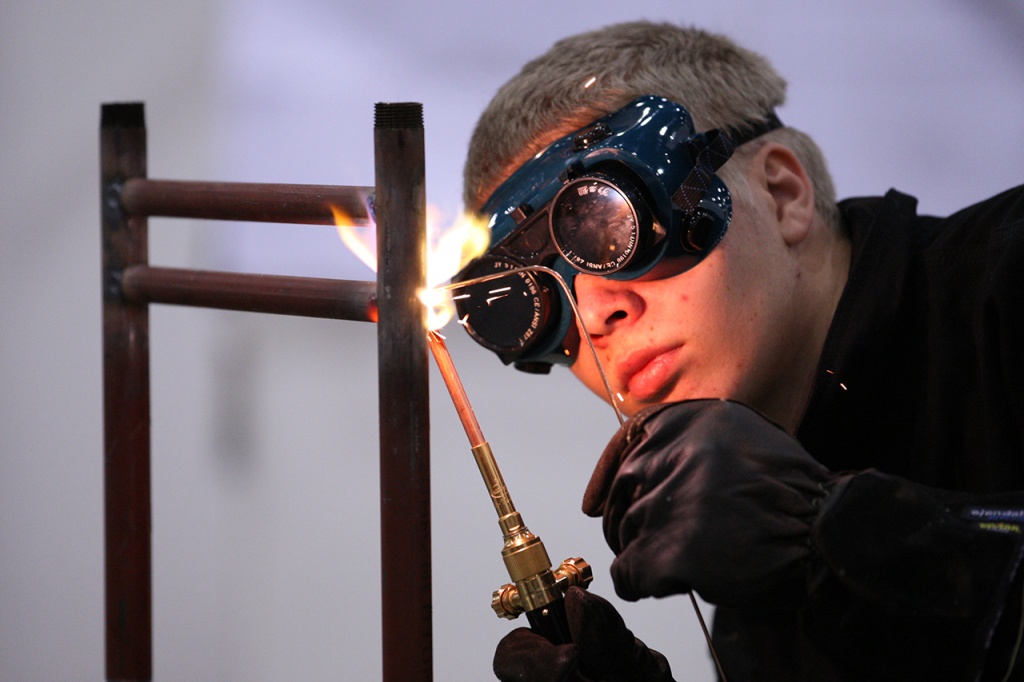 A severe shortage of highly qualified workers is not just our national problem. Most countries suffer from it as well. Why have we faced it? There are many reasons, for example, wars, technogenic disasters, negative demographics, unsatisfying labour conditions, incorrect policies in economy and education. Last but not the least – improper PR of trade jobs. Everybody wants to be proud of what they do for a living. But if all that people hear from their childhood is how prestigious university education is and how important it is to become a "white collar", there is a chance they will never consider entering technical colleges or training schools. A certain motivation must be developed that cannot occur by itself. This is one side of the problem. The other one is about a choice that young people make. Even if they choose training institutions, there is no guarantee that they get the right teachers and educational programs. They may never become top professionals. They may not be lucky with finding employers who will appreciate their work. Lack of appreciation is a common reason why people get disappointed with their professions and change them.
The International Vocational Training Organisation (IVTO), a non-profit body founded in the 1950s, was renamed in the 2000s into the WorldSkills International Association(WSI). Its goal is to solve the problem above in all of its aspects. Spain was the country that initiated the project by launching national competitions in vocational skills in the late 1940s. They were motivated by the fact that it was vital to restore their economy ruined by WWII. Portugal was the second country that joined the initiative. Today, WSI has 80 members and its main mission is to attract attention to trade professions and to provide conditions for developing high professional standards. WSI organizes professional competitions of different scales (local, national, intercontinental, international) for young people at the age of 16-22.
Twenty countries with world's biggest economies are members of WSI today, including five countries with the highest populations. Therefore, WSI represents two third of the total global population. It is not for nothing that the association presents itself as the "global center for skills" that brings together and influences industries, educators, national governments, and international organizations. It also supports significant research and helps professional systems to find the right focus.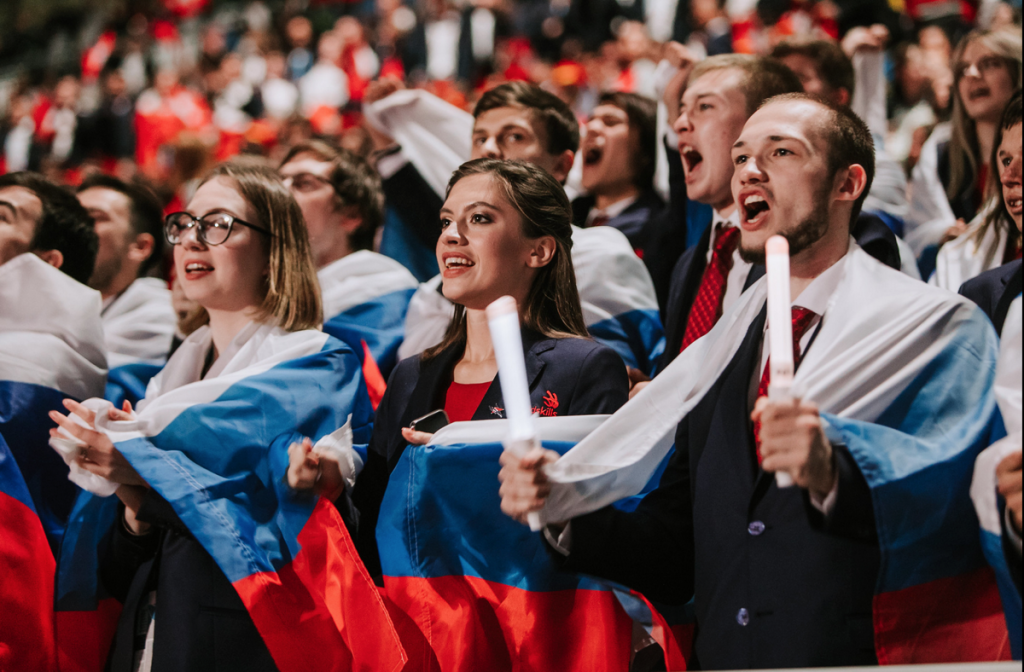 It is important to say that Russia joined this international movement in 2011, which is comparatively not that long ago. For the first time, the Russian team participated in the competition 6 years ago, when it did not win anything, competing with 1300 participants from 60 countries. But this is exactly the case when, as Bismarck once said, Russians "harness the horse slowly but drive fast". In 2015, Russia won the right to hold the 45th competition of 2019, having overcome Belgium Charleroi and Paris. The voting procedure took place at the WorldSkills General Assembly in São Paulo (Brazil). By wining the right to hold the competition, Russia took great responsibility for creating a proper infrastructure for 1400 participants and the same number of experts, including their accommodation and food service. Not mentioning a huge number of guests from over 60 countries.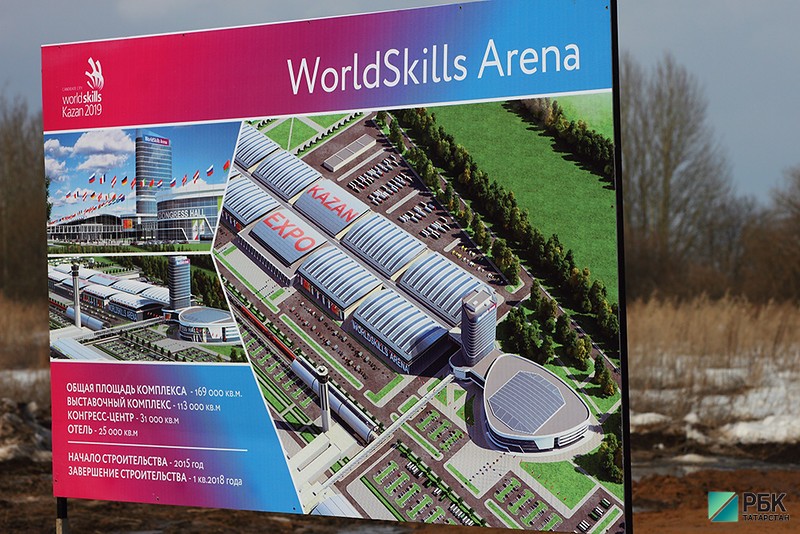 It was a lucky coincidence that by that time Kazan was among the Russian cities that held the World Cup Championship in 2018, so right from the beginning the infrastructure for two global events was created. However, many venues were constructed especially for WorldSkills Kazan 2019. For example, the exhibition centre Kazan EXPO that rests on a plot of 74.8 hectares near the Kazan International Airport. In April 2019, the finale of WorldSkills Russia-2019 took place there, which was some kind of rehearsal for the main event. 1513 young professionals from over a hundred Russian cities took part in it. They represented 92 professions, from traditional to the most high-tech ones (robotic technologies, 3D modelling, web-design, etc).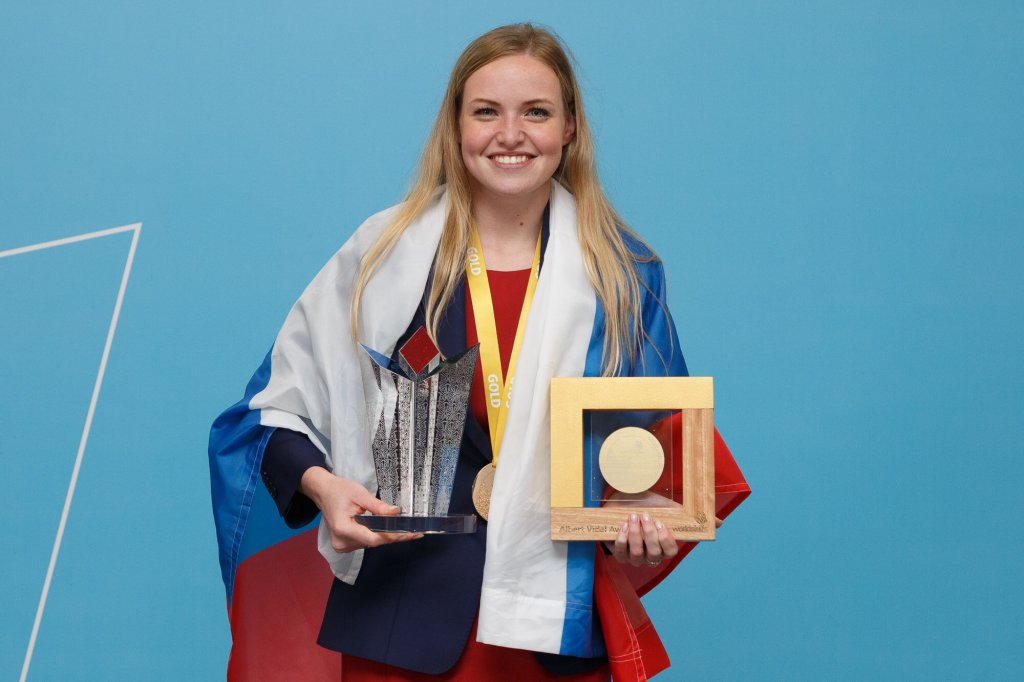 In August 2019, the international WorldSkills competition took place in Kazan. It brought together 1354 young professionals from 63 countries. The Russian team was second (!) only to the Chinese. Our people received 14 gold, 4 silver, and 4 bronze medals. Three participants from Tomsk showed very good results. Comparing these results to those in 2013, we can see a tremendous difference.
All 56 professional skills were divided into 6 groups: 1) information and communication technologies; 2) production and engineering; 3) construction and construction technologies; 4) services; 5) art and design; and 6) transport and logistics. Individual and team work was evaluated by 1304 experts on the international board of judges. They evaluated professional skills, as well as the ability to solve problems of any level, using creative thinking.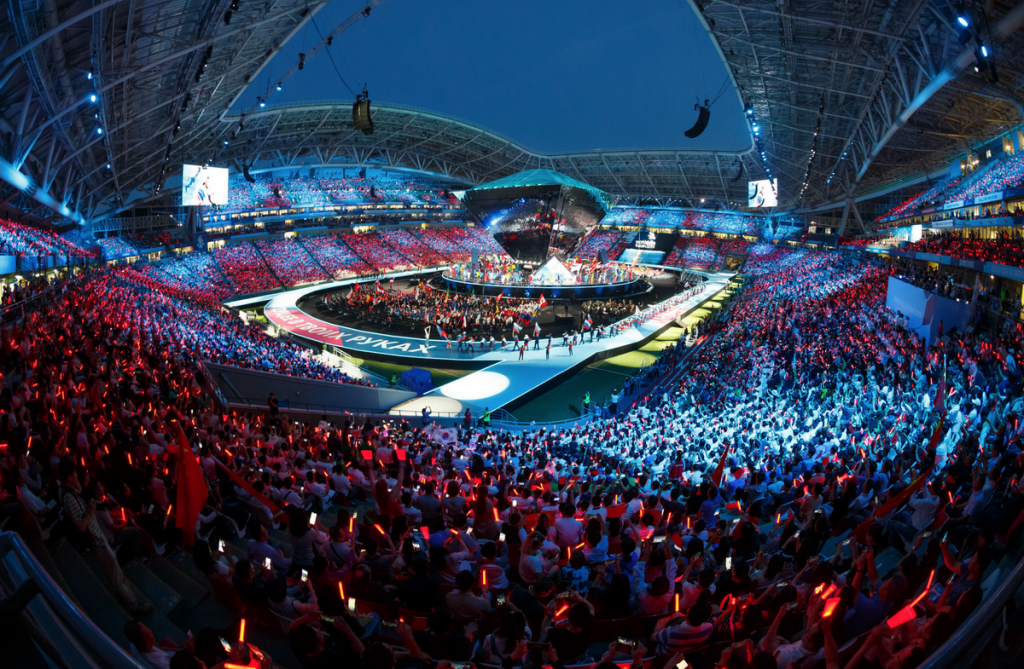 The WS championship in Kazan became the most significant international event, held in Russian in 2019. I was there, among rectors of Kazan universities, and saw all parts of the program, from ceremonial events to the competition and evaluation. The Opening and Closing Ceremonies were held at Kazan Arena Stadium with the capacity of around 45 000. Those were unforgettable shows, just like at the Olympics, with national teams wearing bright team costumes, star performances, and huge fireworks. The competitions were even more spectacular. It took me three hours to walk around all venues without stopping.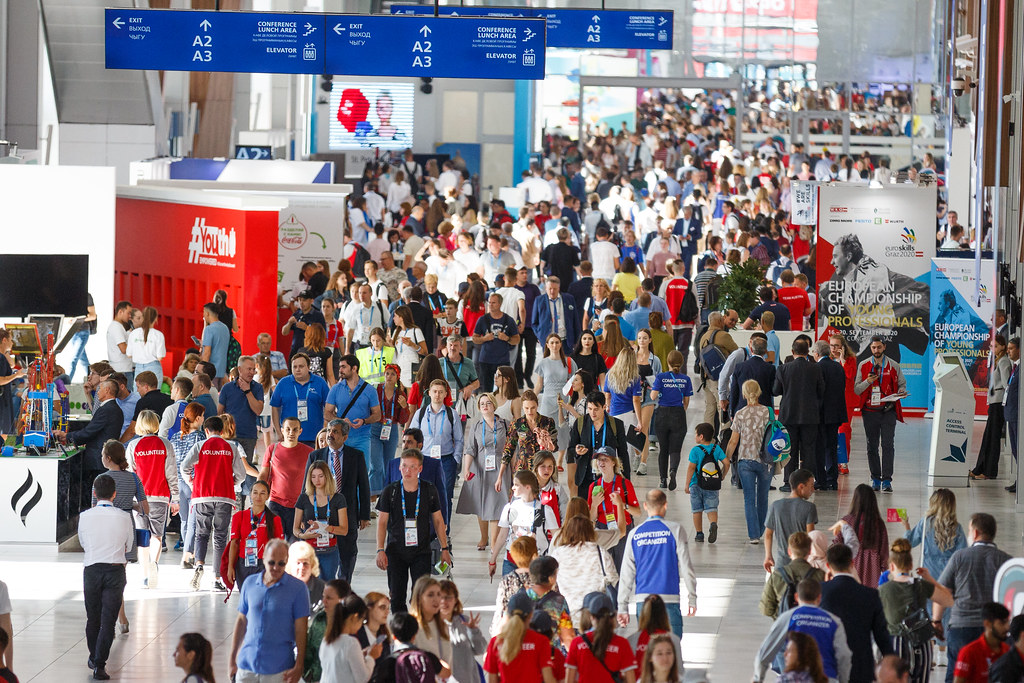 I was very impressed with the way trade professions were "reread". Even such "trivial" ones as plumbers, gardeners, or hairdressers were presented in very interesting ways. The participants were given tasks that required professional skills, as well as their ability to think creatively and work in teams. They all were wearing very stylish uniforms and used state-of–the-art tools. The working areas were equipped accordingly.
I wanted to stop near each station and look at young people, who were impeccably laying tiles according to complex schemes, controlling forklifts when transporting large loads, making magnificent haircuts and hairstyles, or decorating luxurious cakes. No wonder they say that there are three things you can look at forever: burning fire, running water, and other people working. Especially if it is a skillful work, performed by very young people. It inspires great respect and admiration.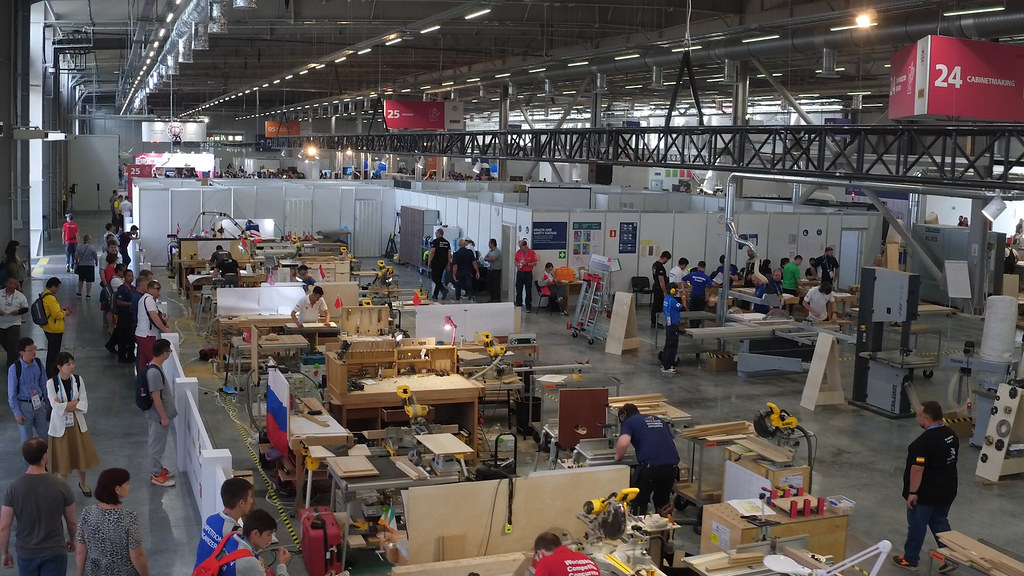 It was obvious that all the participants had the highest motivation possible for both the profession itself and the competition. Indeed, each of them will have an excellent career: having the status of winners of WorldSkills and participants in the world championship of professional skills, they can definitely count on the highest demand from the "coolest" employers!
It was a pleasure for me to watch school students near each competition site, who, by the way, were also dressed in branded T-shirts of different colors. I had a feeling that all high school students not only in Kazan, but throughout Tatarstan visited the WS championship. Of course, for them it was very important in terms of choosing a future profession and forming motivation for it.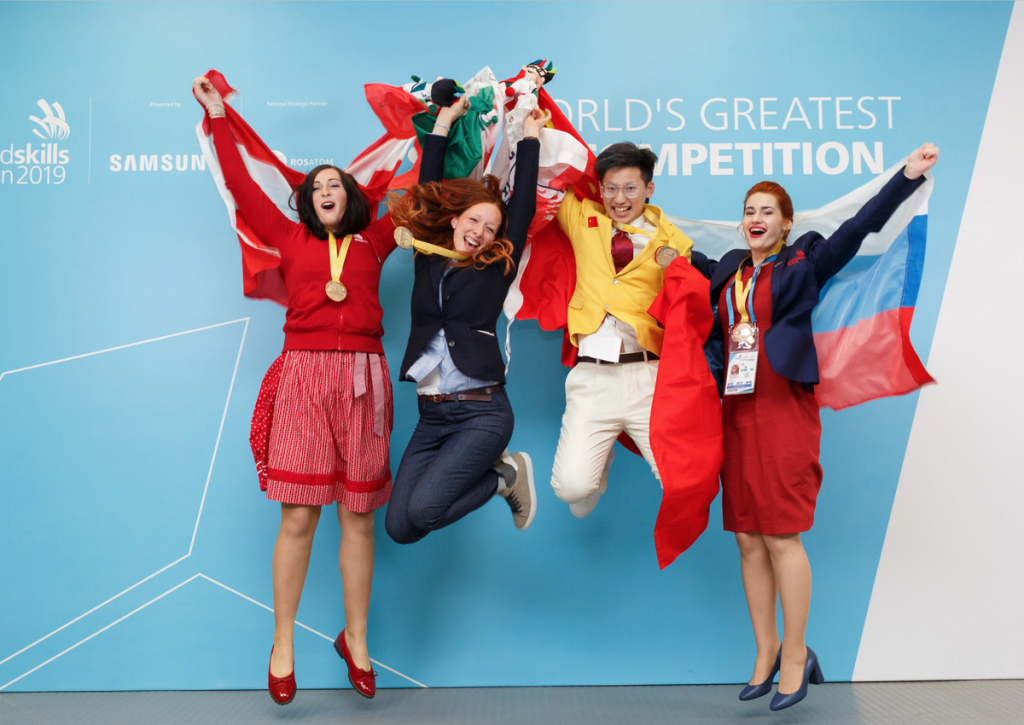 The WS championship in Kazan became significant not only for its Russian participants and organizers, but also for the entire WorldSkills community in terms of its further development. The Russian organizers and ideologists of the WS movement in our country, including the Union of Young Professionals (WorldSkills Russia), for the first time in the history of WS initiated a competition in "Future Skills". This initiative was aimed at advanced training of qualified personnel for high-tech production in the digital economy. So far, only representatives of 16 countries were able to take part in these competitions.
Of the total number of contestants in Future Skills (171), 115 were Russians. As expected, the main struggle broke out between the Russian and Chinese young professionals. Most of them represented the most advanced IT companies in their countries. For our part, those were such corporations as Rosatom, Sibur, Roskosmos, and Rostelecom. It is a pleasure that the guys from Tomsk, whom I mentioned above, received awards in the "Future Skills" block.
The initiative of the Union of Young Professionals (WorldSkills Russia) to include Future Skills in the program of the world championship, as well as the quality and pace of its work to promote WS ideology in our country, was highly appreciated by the leadership of the WorldSkills International Association. Its President, Simon Bartley, in his speech at the Closing Ceremony of the championship, which followed immediately after the speech of the President of the Russian Federation Vladimir Putin, said: "I would like to support you and the idea that there is nothing more important than your professional activity. Make the world a better place with the power of your skills. I believe that Russia has succeeded in bringing this motto to a new level." Ekaterina Loshkareva, Deputy General Director for Research and Development of the Union of Young Professionals (Worldskills Russia), was elected to the WSI Board of Directors, which became another sign of how highly appreciated our efforts in organizing the event were.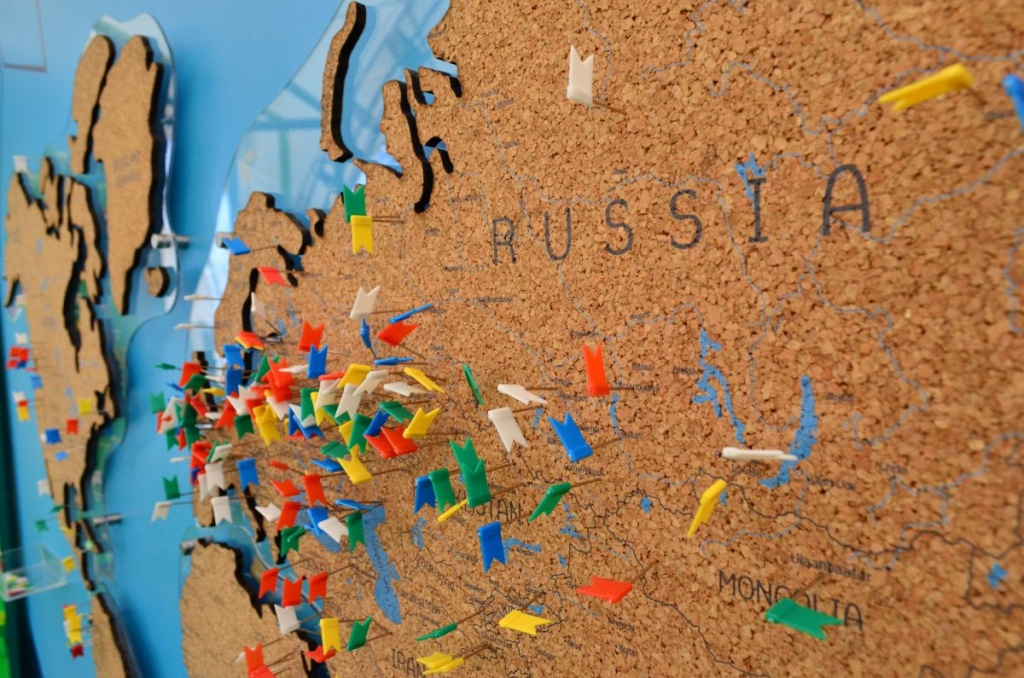 Thus, Russia, being a fresh member of the WS association, showed that it was possible to create an excellent technology for training young professionals almost "from scratch". Currently, the WorldSkills Russia movement covers all 85 regions and is one of the priority projects in the field of professional training. And here I would like to recognize the personal contribution of people who made it possible for such a technology to occur and for the gap between the training systems for young professionals in Russia and the countries participating in the WorldSkills to bridge. As an evolution, this would've probably taken several decades. These people are Robert Urazov, General Director of the Union of Young Professionals (Worldskills Russia); Dmitry Peskov, Special Representative of the President of the Russian Federation for Digital and Technological Development and Director of the Young Professionals Division of the Agency for Strategic Initiatives; Pyotr Shchedrovitsky, member of the Expert Council under the Government of the Russian Federation, who was entrusted with describing a method that would not only achieve better results at the level of individual competency holders, but also do it faster than it had been done before. Robert Urazov, Dmitry Peskov, and Petr Shchedrovitsky shared their views on the new horizons of the WorldSkills development in Russia and the world at business meetings, round tables and discussions held as part of the championship.
Why does the WorldSkills movement seem extremely promising for the representatives of the university community? Mikhail Kotyukov, Minister of Education and Science of the Russian Federation, asked me this question. I met him at the venues of the world championship in Kazan. I had a positive feedback from him, when I came up with the following answer: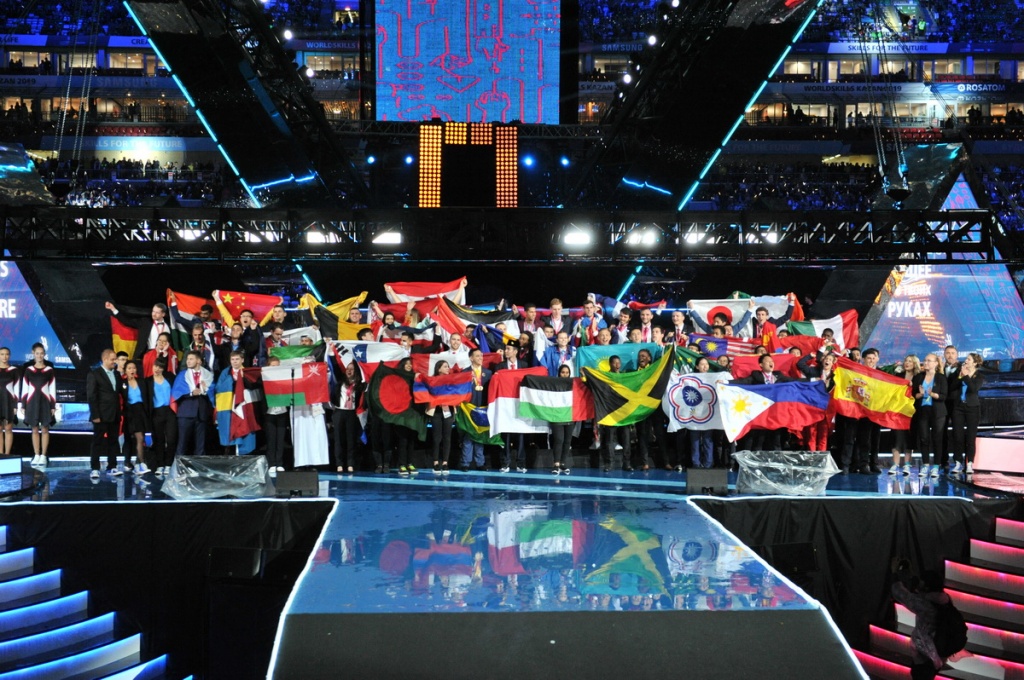 First, the very Future Skills or "competencies of the future", included in the program of this championship, are not only "vocational", but also quite "university" ones. I mean 3D modeling, web design, computer security, blockchain, etc. This means that our students can also join the WS movement and participate in its regional, national, and international competitions, which could become an additional motivation for them to master these skills. They could get these skills not only within the framework of their curriculum, but also on campus courses. Second, in such a global project as WorldSkills, it would be possible to develop new forms of cooperation between universities and state and private IT companies that need training and retraining. In particular, regarding the creation of inter-university centers of competence. Universities would develop educational programs and technologies for them, and companies would set the necessary standards of training and provide the production base for practice, without which it would be impossible to form such competencies. Such prospects seem especially realistic in the logic of the Big University, which we have to create in Tomsk.
The world championship in Kazan became a generator of not only ideas related to new forms of cooperation between educational institutions and industrial organizations and business companies in order to train qualified personnel, but also a generator of an optimistic view on the revival of real interest in trade professions among students and their parents . And this appears to me its greatest achievement.