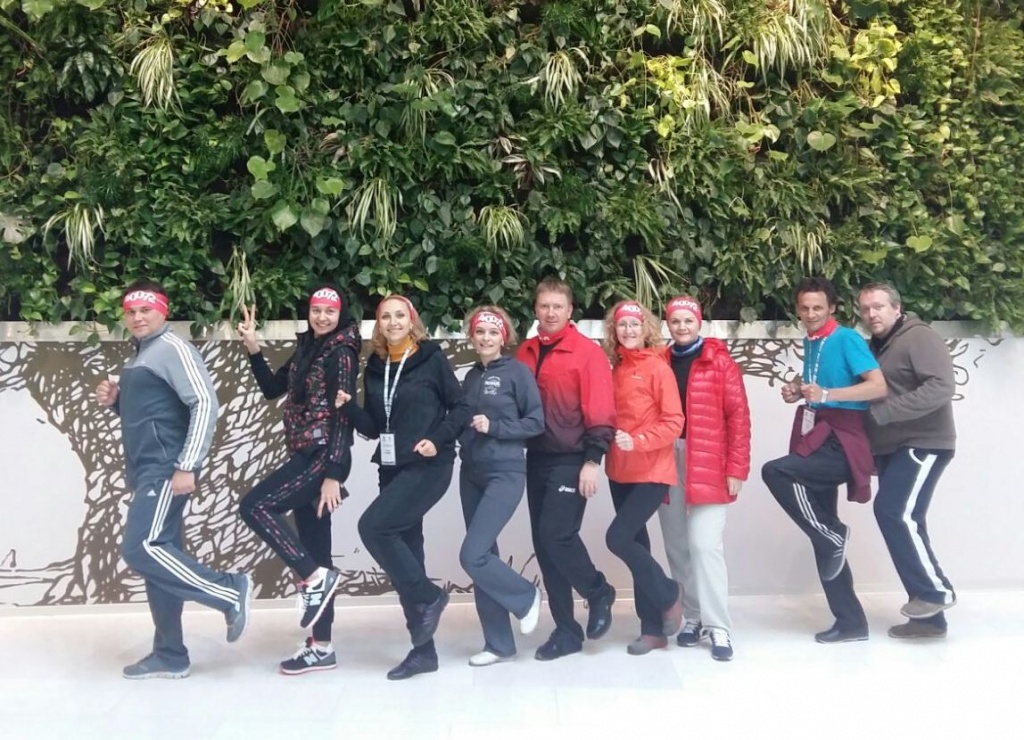 Since 2 November, TSU has been participating in the retraining programme Leaders of changes for global universities developed by the Moscow School of Management SKOLKOVO and aimed at preparing the team that will implement projects of university changes based on the objectives of Project 5-100. In addition to the ability to make decisions and take responsibility for them, a leader must have good health. So representatives of the leading universities participating in the programme to increase international competitiveness were invited to collectively run around the Earth - 40,075 km.
- Every day we are running about 3 km and invite all employees to join to support us, - says Julia Emer, Head of the Department of Information Policy.

TSU has great potential. There are a sports centre, stadium, dispensary, recreation camps, the University grove where you can build a path of health, and qualified professionals in physical training and psychology. All of these resources will be used to implement the programme of initiation to Healthy Lifestyle.
However, a healthy lifestyle includes not only exercise, but also nutrition, disease prevention, and psychological comfort. In connection with this, a dietary dining room is planned to open in the Sports Centre. There will also be a room of psychological relaxation, where staff can relax, listen to music, or read a book.