Representatives of the TSU Biological Institute Danil Vorobyov and Andrey Trifonov recently met in Moscow with Paulo Vizeu Pinheiro, Ambassador of Portugal in Russia, and João Carlos Mendonça, Attache for Scientific and Educational Relations. The parties agreed on collaboration in marine ecology. The first joint project of scientists from Russia and Portugal could be the creation of an automated complex for diagnosing bottom sediments of offshore shelf areas.
The head of the Embassy of Portugal in Russia learned about what is being developed by the TSU Biological Institute in October during the visit of EU ambassadors to Tomsk. At that time, the technology of cleaning water bodies from oil pollution and aeroschup, a device for express diagnostics of bottom sediments, caused the greatest interest. After the meeting at TSU, biologists received an invitation to the Embassy of Portugal in Russia for a substantive discussion of collaboration with Portuguese universities.
- During the meeting, we had a proposal about the joint work of scientists on a device for cleaning and diagnosing bottom sediments of the sea shelf — the aeroschup, - says Danil Vorobyev, the director of the Biological Institute. - The automated complex will be in demand in the global market for environmental services, especially in areas prone to the adverse effects of oil spills. In addition, we are ready to adapt the technology for purification of bottom sediments, created in the Biological Institute and tested on continental waters, for marine conditions. To date, the pollution that is at some depth is not eliminated due to the lack of effective methods.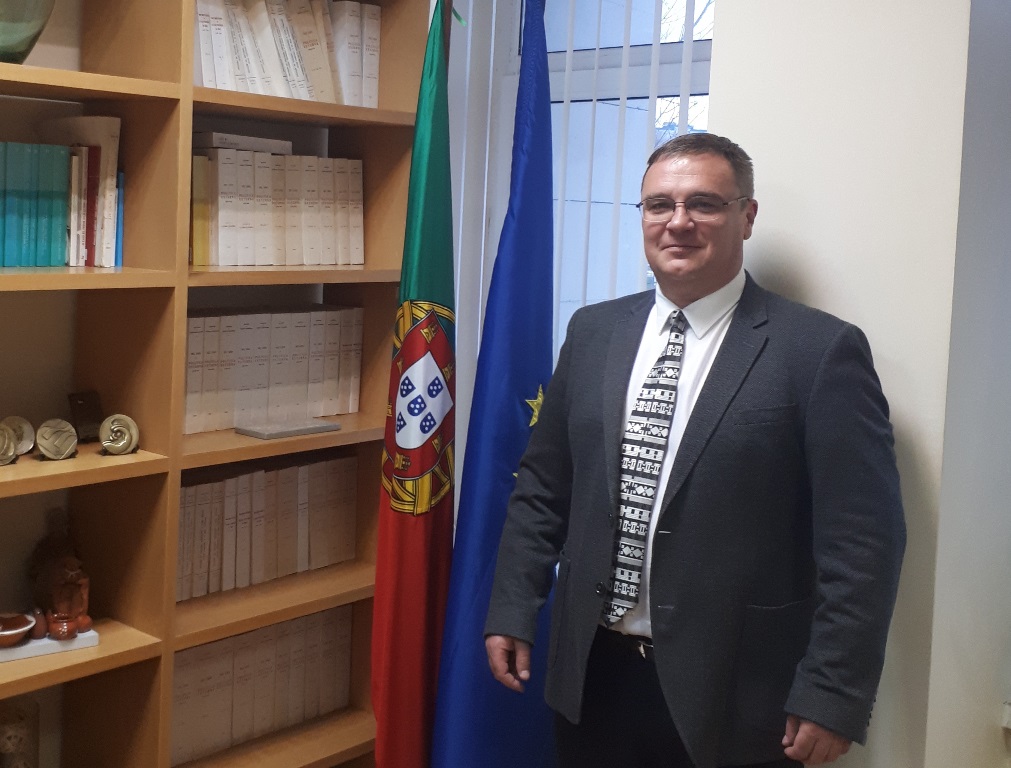 According to the agreement reached with the Ambassador of Portugal to the Russian Federation, TSU biologists will collaborate with the Center for Marine and Environmental Research (CIMA), which has core competencies in marine biology, the ecology of aquatic environments, and engineering. The Center is a leading interdisciplinary research unit of the University of Algarve. In addition to conducting extensive research and educational activities, CIMA staff is engaged in environmental monitoring. Their activities focus on two areas of research - ocean and coastal dynamics and environmental systems and and resources.

- We plan also to collaborate in education, - says Danil Vorobyev. - The Portuguese side was interested in the English-language Master's program Biodiversity. It includes more than 20 courses, accumulating advanced knowledge in environmental protection and evolutionary biology. Specialists in this area are becoming increasingly in demand, so the head of the diplomatic mission expressed readiness to send students from Portugal to study at Tomsk State University.