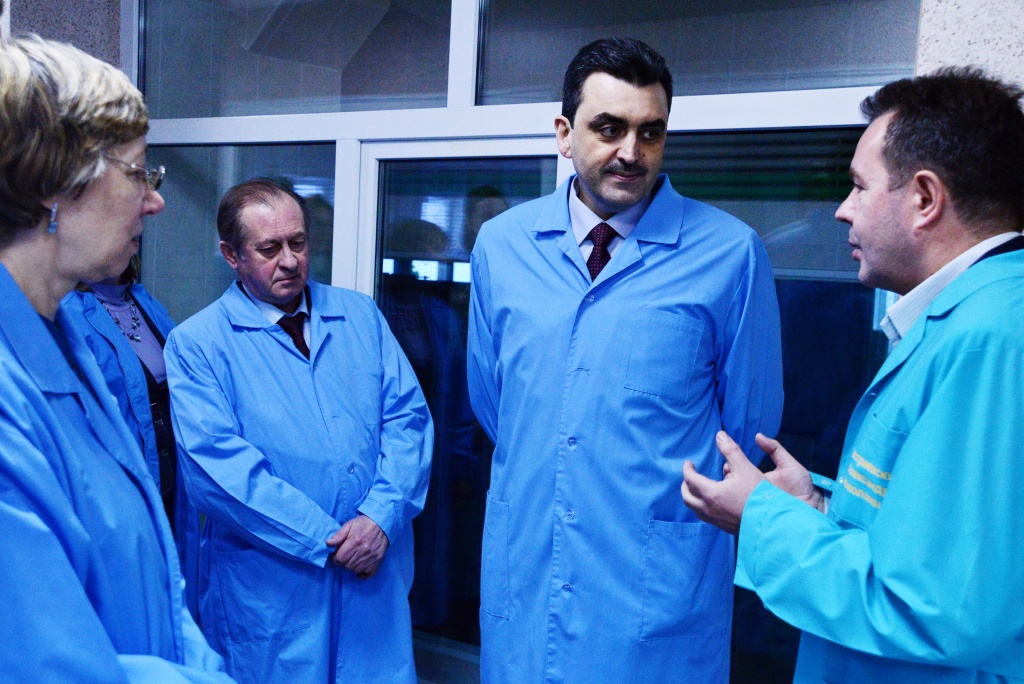 On January 28th, TSU delegation headed by the Rector Eduard Galazhinskiy visited the company's production laboratories. The delegates were shown around by the company's founder and director, Alexander Avstrievskikh himself. He told about the company's activities, the expansion of sales markets and technology used to produce and promote products including diverse food and cosmetics additives, bio-complexes, functional food products etc.
- In recent years the company "Artlife" has expanded its sales markets: our offices operate in 25 countries across the world and there is a permanent search for new partners going on. For over 16 years we have been producing health products. And so we always keep abreast of the latest scientific developments in biotechnology and study cutting-edge methods, trends, ideas and customer's needs.
We are ready to invest in applied research that may be quickly brought to production. And here, the university's young researchers have got a role to play. We are looking forward to highly-qualified specialists to join our company. Today, it is not a temporary cooperation that we need, rather, we seek to have a reliable strategic partner and TSU could become one, - Alexander Avstrievskikh says.
After a brief preliminary introduction to the activity of "Artlife", the delegates were invited to take a tour of the laboratory for raw materials and finished products' quality control. It is noteworthy to say that there are a lot of graduates of the TSU Department of Chemistry working here. The tour culminated in tasting the company's latest developments including yogurts, candies, porridges enriched with beneficial substances.
- There were attempts made by TSU researchers to cooperate with the company but unfortunately no strong ties have yet been established. I suggest that the today's meeting is considered a "reset" of our relations with hopes for a more rewarding future, - Eduard Galazhinskiy noted. TSU Rector encouraged the colleagues to share their thoughts as to what possible ways of developing cooperation with the major Tomsk trade and manufacturing company "Artlife" are there today.
- We have for long now been thinking to introduce the specialization in chemistry of natural products at the Department of Chemistry. We have now got everything we need to do so and the life itself pushes us toward the development of this area of training. We can already see that specialists with such expertise would be in demand, for example, at "Artlife", - Dean of the TSU Department of Chemistry, Yuriy Slizhov says.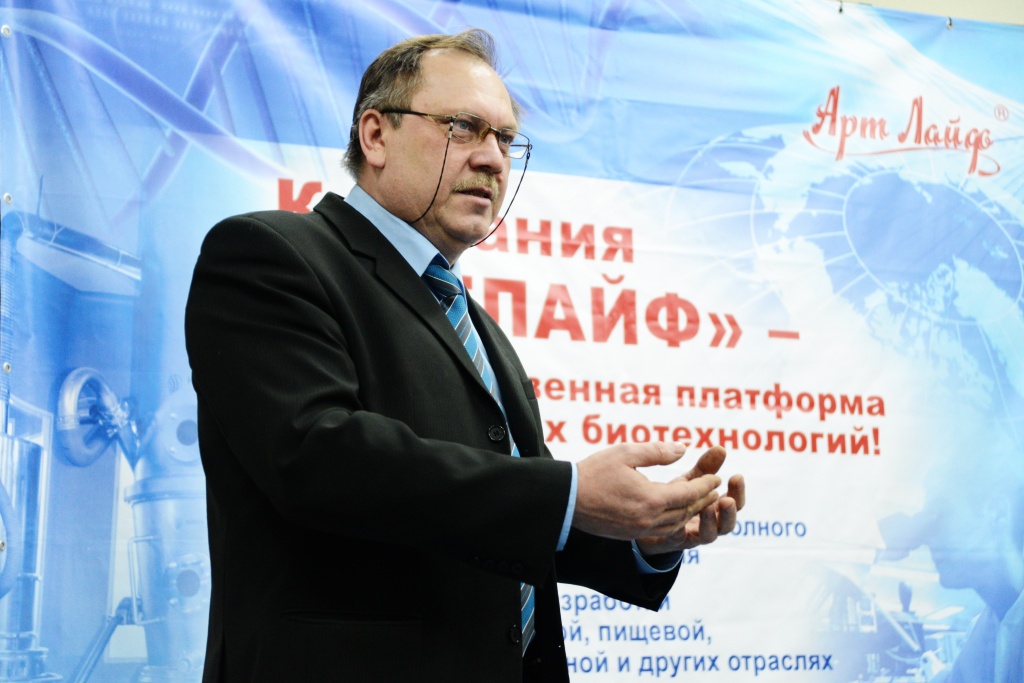 Olga Karnachuk, Head of the Sub-Department of Plant Physiology and Biotechnology, came up with two suggestions: first, to help biotechnologists of the company cultivate and keep bacterial strains, and second, to share information with the colleagues from "Artlife" about the latest developments in biotechnology.
Representatives of the Siberian Botanical Garden also spoke about their vision of TSU-Artlife collaboration.
- We could do the testing of your agrochemical production in our facilities and participate in the development of new products as well. Furthermore, we have got a great variety of plants, including those especially valuable, that are cultivated and there is a place to plant and further process them. We have got the expertise and capabilities to assess medicinal herbs resources, there are developments available to study natural compounds contained in those plants and to define biological activity. We are ready to collaborate provided there is a vector set for our joint work, - SibBS Director Tatiana Astafurova noted.
The necessity to discuss in more detail the needs of "Artlife" and the capabilities of the University's laboratories and small enterprises was stressed by all the meeting participants. Rector Eduard Galazhinskiy suggested that a set of TSU initiatives be prepared shortly and a design meeting with the company's experts take place in order to develop a number of major vectors of joint work.
- I think we need to make up a working group which would help identify most pressing and cutting-edge developments. And this group must include students, young researchers as the youth always bring in plainness and clearness to any project as well as generate non-trivial, "trendy" ideas, - Alexander Astrievskikh said.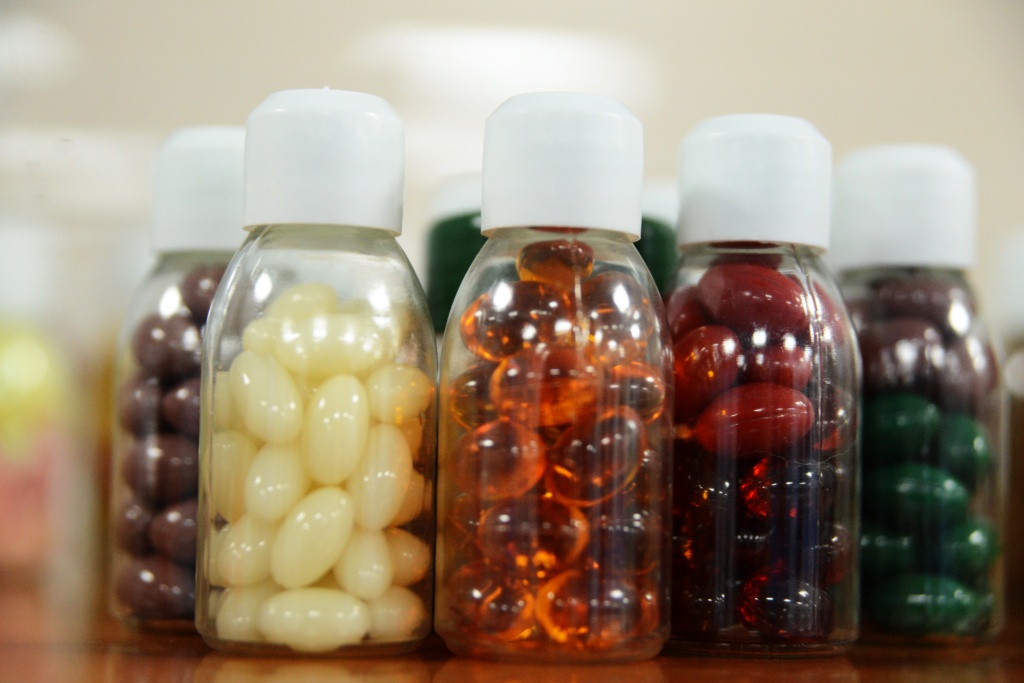 At the meeting, SibBS Director Tatiana Astafurova handed a present to the Artlife management - a small bouquet of azaleas. Azaleas starting to bloom in the Botanical Garden signal the coming of springtime and so the present, one could say, symbolized emerging relations between the leading university and the successful company of Tomsk.
Yana Pchelintseva
For your information:
"Artlife" is a scientific research and manufacturing complex carrying out a full production cycle starting from an idea, the formulation development, registration and certification to the production and packaging of finished products. It is one of the Russia's leading innovation-driven companies with 16 years of expertise in producing bioactive supplements, herbal extracts, vitamin and mineral complexes, enriched nutrition products and cosmetics. "Artlife" has got partner ties with over a hundred companies in Russia and worldwide.