Last Saturday at Tomsk State University, British experts Stuart Kewley, Chairman and CEO of The Eurasia Consortium, and Gareth Rogers, consultant at ISIS Innovation Ltd., reviewed some of the innovations of the Scientific and Engineering Centre of TSU. They pointed out that the University, in their view, has managed to build a strong connection between science and industry.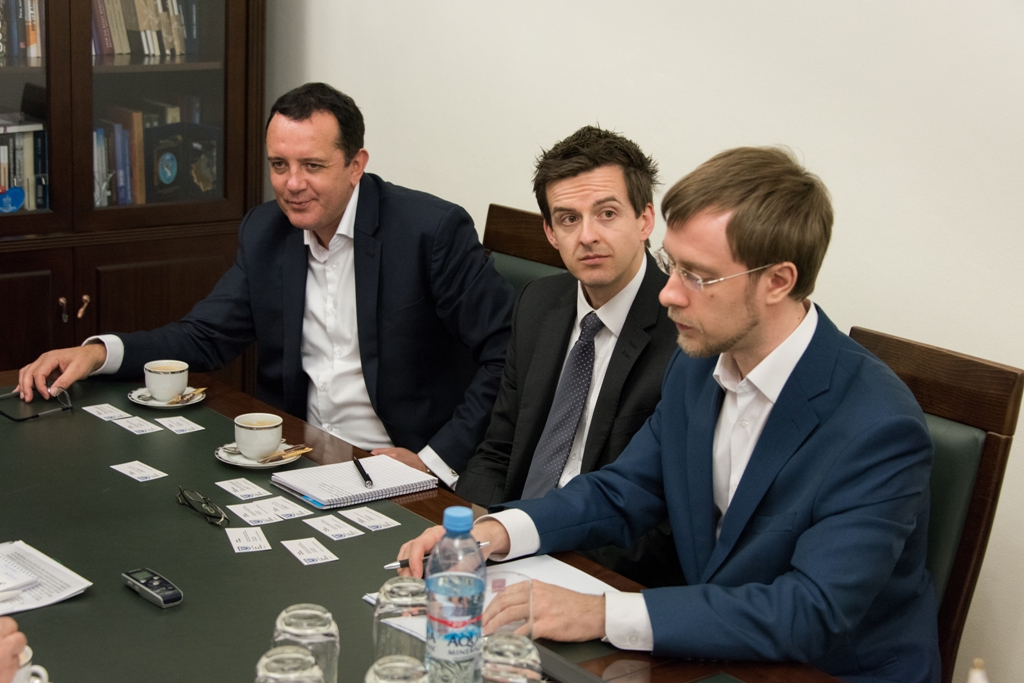 The Eurasia Consortium Ltd was founded by scientific (academic) businessmen from Oxford and Cambridge, in order to ensure effective management of innovative companies seeking to expand their business to the global market. Since 2010, The Eurasia Consortium has worked with ISIS Innovation, an independent department of Oxford University which consults on innovation, and implements and introduces significant technologies.

At TSU, Dr. Kewley and Dr. Rogers saw some innovations and visited the Research and Engineering Centre of the University. The experts noted the high level of development and efficiency of the Centre as an instrument of cooperation between science and industry:
- You have a tool that acts as a point of contact between academic science and industry. And this tool helps business to reach a new level. This can significantly reduce the risk of the original proposal that came from the researchers. We have seen that there are practical close connections with the business community. You have managed to go beyond the walls of laboratories, it is extremely important – Dr. Kewley said.

The chairman of The Eurasia Consortium Lab singled out the project Creation of universal, safe, and efficient transdermal systems based on xenon. He noted that in the presentation, the developers have clearly shown how they see themselves in the market, and the features of the product and diverse ways of entry into a market. It is particularly important, according to Dr. Kewley, that researchers have already thought over the business aspects of the work.

Dr. Rodgers noted the project of non-invasive medical diagnostics. He was impressed by the high sensitivity of the proposed method and its potential to identify a disease that is affecting the patient. He also noted that, in his view, this project has great importance for society. And it is closely connected with the principles of intellectual politics in Oxford, where the work of researchers should be based on the impact on society as a whole.

The experts were also impressed with the Scientific and Engineering Centre of TSU, the list of companies with which it cooperates, and its existing relationships with Russian industrial companies:

- As far as we know, there are no analogs of such a centre in America or Britain. Potentially, the Centre could serve as a good catalyst for the commercialization of the University's scientific developments. Researchers often ask us how to bring their developments to market. And you already have the tools to do so. This is an ideal opportunity where we can learn from you, - said the experts.