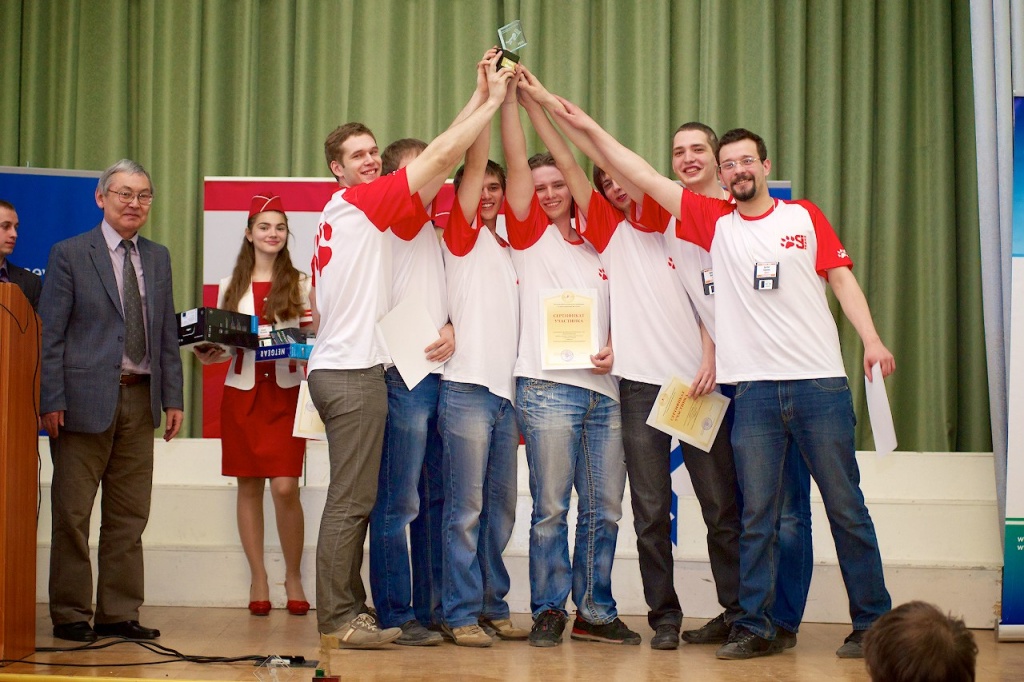 From 18 to 21 April the Ural Federal University (Yekaterinburg) has the final of eighth -Russia intercollegiate competition of information security RuCTF 2014. The final was attended by over 300 participants from different cities of Russia.
RuCTF (Capture the Flag Russia) - the only National Intercollegiate Olympiad of information security. It is a team competition, where the main purpose is to assess the participants ability to attack and protect computer systems. 
TSU SiBears team participated in the final RuCTF for the eighth time. According to this year results our students took the second place .
- We trained for a year, and our level grew significantly - says the team captain, The Applied Mathematics and Computer Science Department 5th year student Pavel Sviridov. - We succeeded to hack the server that others have not decided and due to that we immediately get the second place in the top. And we managed to hold it until the end of the game.
According to Pavel words, four days of RuCTF were filled and other activities as blind programming in pairs speed of typing for admins and other thematic battles. The most memorable assignment was  "Come out of the room " task : a glass room runs a team of four people. At their disposal - a computer, books and safe, that they need to open with only one hour to solve the puzzle. By the way, non of team did not manage to cope with it.
TSU team SiBears also prepared a little competition for other participants - FlagRush - 2 (race for the flags). Idea was borrowed from an episode of "The Social Network " film, where programmers solve the same problem on speed. First FlagRush spent on RuCTF- 2011 . "Fast " series of tasks became all loved. Now SiBears plans to hold a race remotely, for programmers from around the world may take part in it.
For the reference .
SiBears team appeared in 2007 at the Department of information security and cryptography of the Applied Mathematics and Computer Science Department. Any student can become a team member. The team become a permanent participant of Russian and international competitions and games of information security and already have a lot of victories . So , SiBears thrice became Russian intercollegiate competitions RuCTF ( 2009, 2010, 2011) winner . In addition, team has the second place in international student competitions iCTF ( 2008 , Santa Barbara , USA); second place in the international professional competitions HitbSecConf CTF ( 2012, Amsterdam, The Netherlands ); and participation in major professional international competitions DEF CON CTF ( 2012, Las Vegas, USA) .