TSU held a Spring School of Intensive Russian. Its participants were students from the University of Leeds, one of the best universities in the UK, which from year to year is one of the top 100 universities in the QS World University Rankings. At the end of the school, the international students made a photo album, where they showed how they saw Tomsk and TSU.
- We have much experience in organizing language schools for international students: in winter, summer, and spring, - says Svetlana Fashchanova, Deputy Dean at the Faculty of Philology for teaching international students. - Students from the University of Leeds came to us for the second year. The relations with this university are actively developing, thanks to our graduate Ilya Yablokov, who teaches Russian there.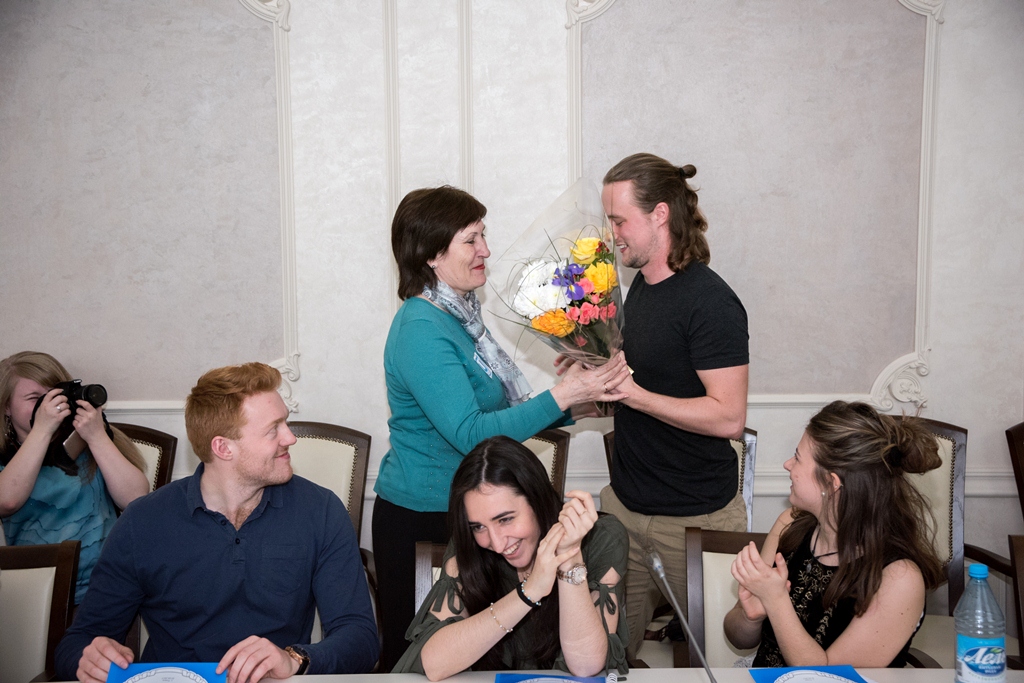 The students were divided into two groups, beginners and continuing, and each group had its own two-week intensive course of study. According to the teachers, all the textbooks on Russian as a foreign language are based on materials about Moscow and St. Petersburg, but at TSU the Russian language is taught focusing on the realities of Tomsk and Siberia. In addition, this time project activity was included in the training programme.
- We instructed the students to learn something new about Tomsk every day, collect photos and comment on them, - says Svetlana Fashchanova. - In addition, the students noted several unusual facts that surprised them: the abundance of wooden products in the everyday life of Siberians and knowledge of the names of trees and other plants. As a result, we made the album "Tomsk Through the Eyes of International Students" with their comments.

In the programme of TSU's language schools, Russian language lessons are always combined with an active cultural programme. For two weeks, the guests from the UK learned about Russian and Siberian traditions, the features of our country, and the university and the prospects that are opened at TSU.

The school was supported by the International Student Services Centre.