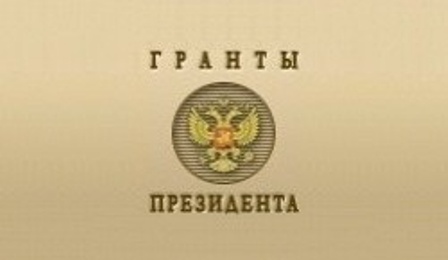 The results of the competitions 2014 for grants of the President of the Russian Federation for the state support of young Russian scholars (candidates and doctors of sciences) and leading research schools were released.
In the competition among doctors of sciences in the area of "Information and Telecommunication Systems and Technology", Stanislav Shidlovskiy (IT Department) became the winner with the research theme "Mathematical modeling of reconfigurable control systems and information processing".
The following four candidates of sciences will also receive the grant support:
Maria Ponomareva (Department of Physics and Technology) - "Developing boundary-integral approaches to modeling interfacial interaction in the problems of flow of viscous fluid with free surface";
Andrey Erst (Institute of Biology) – "Biosystematics and taxonomic diversity of Asian members of the genus Ranunculus L.";
Vitaliy Ogleznev (Department of Philosophy) – "The concept of action in the contemporary theory of law";
Kseniya Tatarkina (Institute of Law) – "Wide-scale deals in the contemporary civil turnover: theory and practice. Comparative legal aspect".
The faculty of the Chair of Botany and P.N. Krylov Herbarium of TSU Institute of Biology, within the activities of the Centre for research in biota, climate and landscape under the leading research university programme, became winners of the competition among Russian leading research schools. This is the school headed by Irina Gureeva and Alexander Revushkin "Studying the vegetation of North Asia: floral, taxonomic, and phylogeographic aspects" that carries out the studies of the composition, structure and origin of the flora, vegetation and individual taxa within North Asia including molecular-genetic studies and data analysis with the use of contemporary software tools.
The second school headed by Sergey Kirpotin and Sergey Kulizhskiy works on the theme "Forest and swamp landscapes of Western Siberia as an indicator and regulator of global-scale climate changes" and identifies common patterns of the distribution and development of forest-swamp cover of large areas within Western Siberia.
Among other winners of the competition are the leading research school headed by Vladimir Stegniya (Institute of Biology) "The molecular cytogenetic study of the reorganization of the architecture of chromosomes in ontogeny and phylogeny. Gene diagnostics of species and environmental and genetic monitoring of populations of epidemically dangerous groups of Diptera" and Georgiy Mayer (Department of Physics) with the project "Investigation of the physical processes in molecular and atomic systems, the building on their basis of organic optical materials, nonlinear crystals, photosensitive structures and lasers".
The amount of the grants: one million rubles is intended for doctors of sciences and 600,000 rubles - for candidates of sciences to be granted annually. The amount of the grant for research schools equates to 500,000 rubles per annum. Grants for young scholars and leading research schools are given for a two-year term to cover expenses on fundamental and applied research in the priority areas of science and technology of the Russian Federation. It is noteworthy that 47 research schools have already acquired the status of presidential ones and many of them have repeatedly become holders of the grant.