A partner of TSU, Rubius IT company, made a gift to university for its 140th anniversary by decorating a branded room in Building 2. The company logo and the world map, which is made up of IT tools, are located on one of the walls.
According to the company representatives, the idea of the map lies in a possibility to be an innovative product developer even in Tomsk. Instead of the names of the continents and countries, on the map there are exactly 100 names of modern technologies by means of which most of the world's IT products are now being created and Rubius company's logo.
– Our workmates have compiled a list of the most advanced directions, development tools that we use, and have shaped them in the form of a map. The IT-world without borders appeared, choose any technology and create something of your own today, – says Yevgeniya Vershinina, a marketing expert of Rubius. – Each continent speaks about its direction: mobile development, machine learning and computer vision, frontend, backend, and AR/VR/3D.

– We interact with the IT-business in a number of projects; cooperation is smooth because we are responsible for research and modeling, and the business takes care of bringing product to the market, – says Alexander Zamyatin, project manager, director of the Center for Computer Science and Technology at TSU, head of IAMCS department. – To date, our largest digital project is Virtual University 4.0 .

The project involves creation of an open IT platform for developing applications and services for different areas, from innovative education to interactive entertainment. For example, before TSU's 140th anniversary, the laboratory of virtual and augmented reality of TSU with Rubius created TSUniverse, the application of augmented and virtual reality.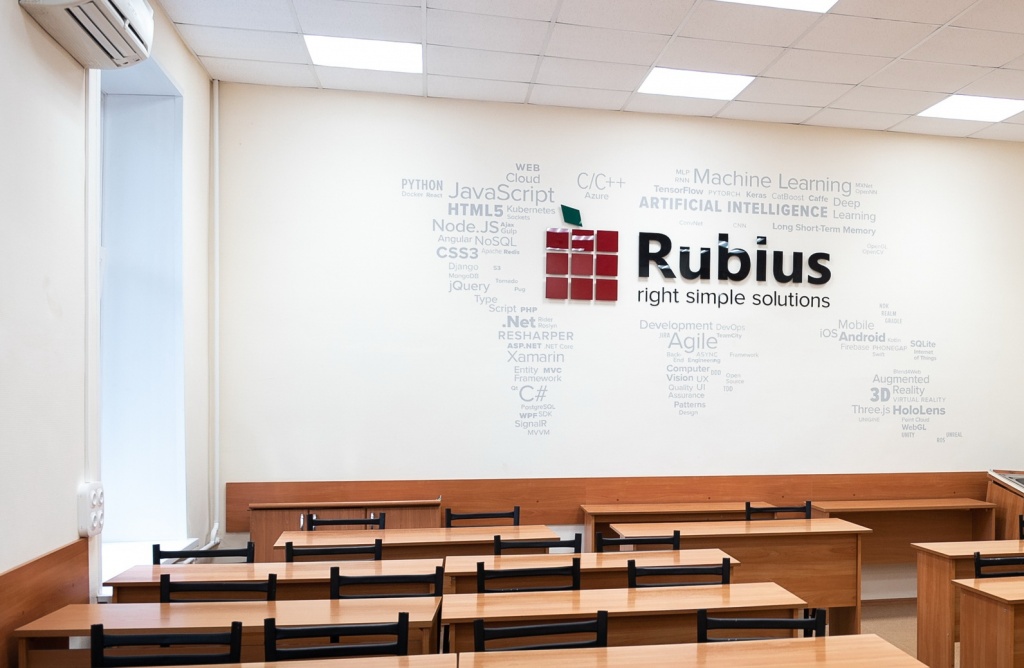 The application works in different locations of the university. If you point the smartphone at the sign next to the monument of professors Vasily Florinsky and Dmitry Mendeleev or at the TSU logo, you can see a 3D model of TSU historic campus with a fountain, cross on the Main building, and original outbuildings of the early 20th century. In addition, users will be able to look at the carriages going along Sadovaya Street (current Lenin Avenue), and learn the history of the university's foundation.
The application also works in Professors of Tomsk University gallery to tell about the scientists' achievements and their lives; there is access to some unique photographs and videos from the university archive. Five portraits out of seventy were "brought to life". There are some outstanding scientists nodding their heads and smiling, and you may try to find them.