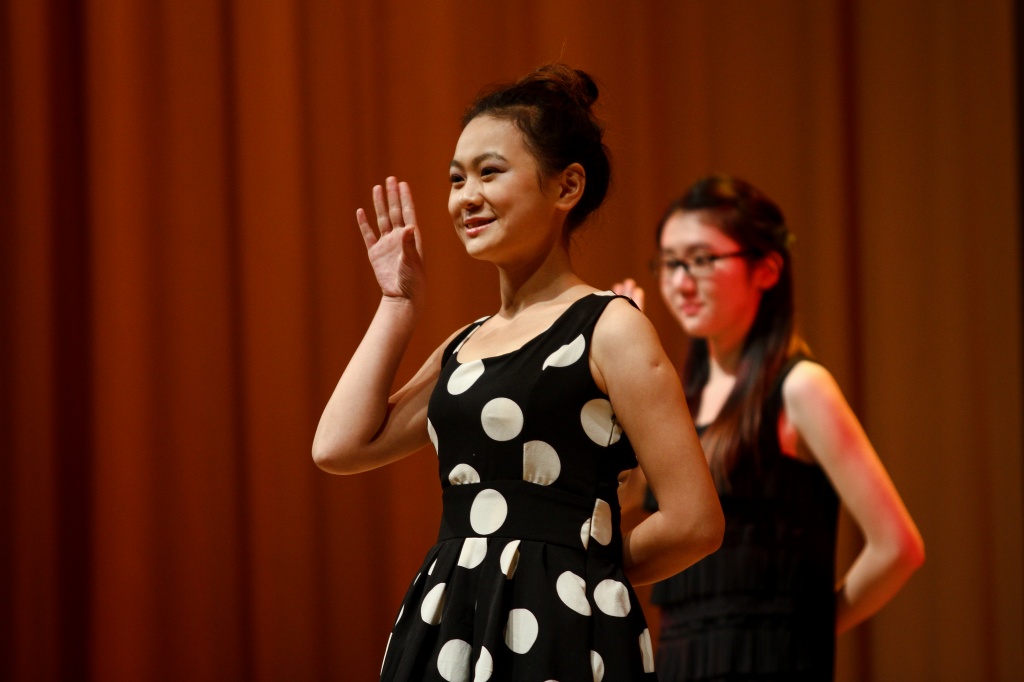 VII Festival of Russian speech for foreign students take place in Voronezh from 22 to 26 April. The festival is organized by Institute of International Education of Voronezh State University and the Russian Teachers of Russian Language and Literature Society with the financial support of the " Russian world" Fund.
Tomsk State University will take part in the Festival for the first time. Previously two rounds of university selection has been hold.
- We offered some tasks - said Svetlana Faschanova , a specialist of Foreign students Department . –At the beginning pretenders wrote a grammar test. Then those who completed it successfully, should have read the poem in Russian and voiced a cartoon .
As a result, TSU team members became Chinese student of Philology Faculty - Go Shanshan ( 3rd year) , Xia Ting Ju Chuan, Chen Lei ( 4th year) .
The competition program includes tasks in six nominations , three of them must be prepared in advance: team presentation, reading poetry / prose (fragments ) of Russian writers and stage performance of Russian songs.
Also the big holiday program for foreign students is expected : cultural study, cultural and entertainment events and concert with the winners and other international students , folk groups, Russian songs and romances performers.
For the reference . Festival of Russian speech for foreign students aims to strengthen the interest of foreigners in Russia, its language and culture , promoting positive attitudes of Russian society to foreign citizens , to harmonization of international relations in the Russian Federation. In the VI Festival ( 2012 ) took part over 200 participants from 57 countries , representing 25 leading Russian and foreign centers of higher learning in Russian as a foreign language.