Alexander Vorozhtsov, TSU Vice-Rector for Research and Innovation, and Muthusamy Balakrishnan, Director of the Golden Anchor International Trading PTY Ltd group of companies (Singapore), have signed a collaboration agreement under which Golden Anchor will promote products and technologies created at TSU in Southeast Asia (ASEAN countries) and in India.
The first joint project of TSU and the company will be the promotion of technology for cleaning oil from bottom sediments of water. Aeroschup, created by scientists from the Biological Institute, rapidly assesses water bodies and cleans them without chemical and biological agents. The new tool has already been tested in practice: several bodies of water in the Komi Republic and the Khanty-Mansi Autonomous Okrug were cleaned up. In the summer of 2019, the Aeroschup was used to survey more than 100 natural objects. Muthusamy Balakrishnan said that he learned about the TSU scientists' development in 2019 during his visit to Russia.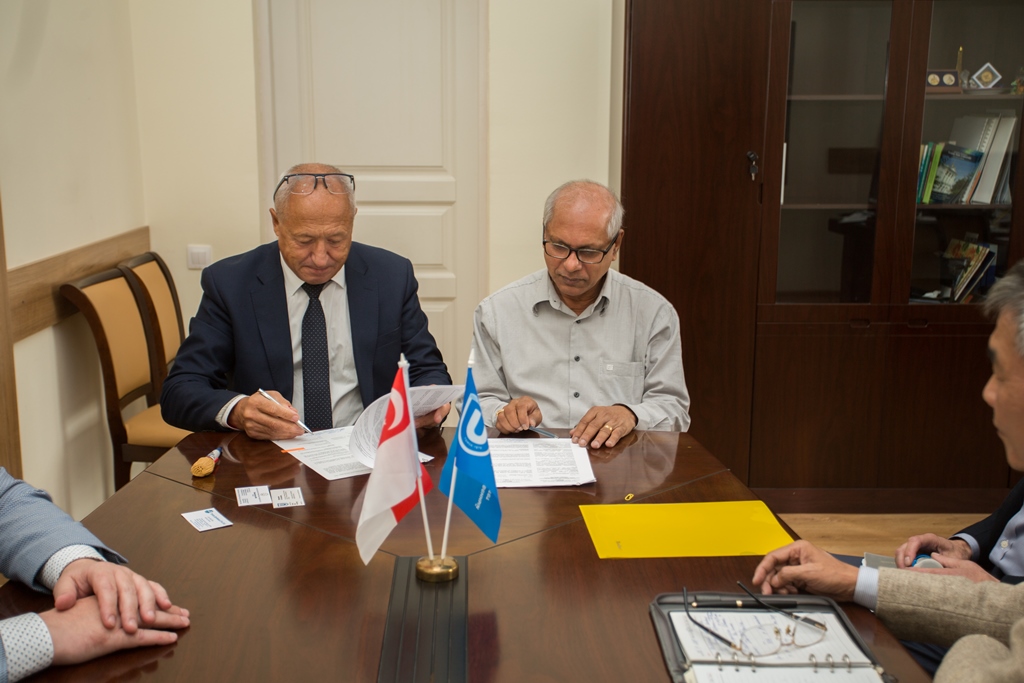 TSU will provide services for the assessment and treatment of water bodies contaminated with oil and oil products in the countries of Southeast Asia that produce hydrocarbons (Indonesia, Malaysia, and Vietnam). Lam Van Reo, a member of the Vietnamese delegation, a graduate of Gubkin Russian State University of Oil and Gas and a business consultant with extensive experience in the Vietnamese oil industry, will be promoting TSU projects in Vietnam.
Along with this, the Muthusamy Balakrishnan will help attract international students to study at TSU. His personal initiative is to annually give a scholarship to 10 talented students from poor families.
- This is very important for me, Muthusamy Balakrishnan noted during a meeting with Artyom Rykun, TSU Vice-Rector for International Affairs. - I see that TSU has created good conditions for international students, there is high quality education, so I will offer promising young people the opportunity to choose TSU.