We will publish a series of interviews that were made by Hilesha Humphreys, a student of the Faculty of Journalism.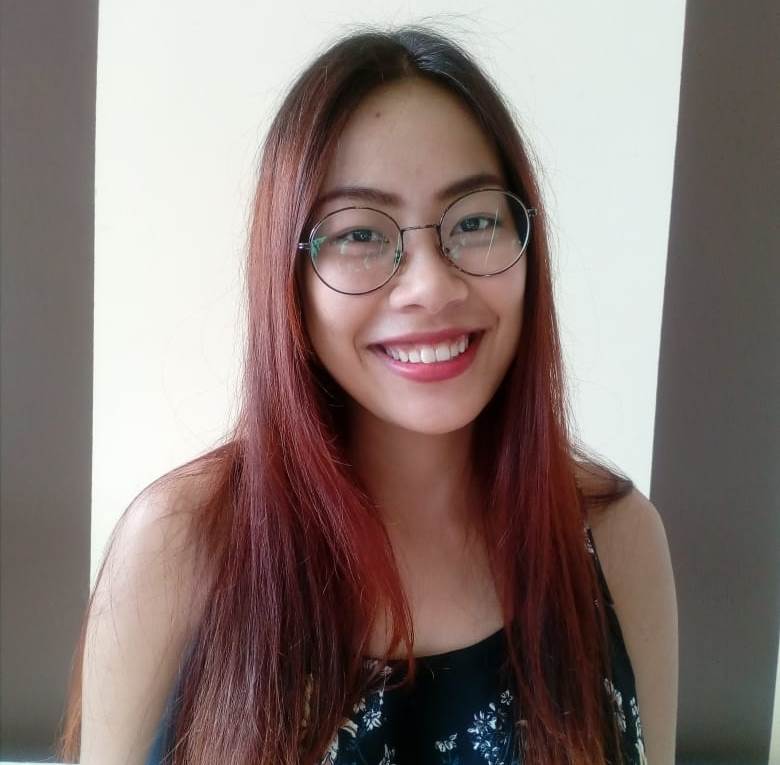 Having lived in Russia for almost three years Ziep, a second-year student in the Faculty of Foreign Languages sits down to speak with TSU-Online about her studying at TSU and gives a small glimpse at her views on traveling in Russia.
Tell me your name, age, and place of birth.
My name is Nyugen Ngoc Diep. I am 21, and I was born in Hanoi, Vietnam.
How long have you been in Russia?
I've been here for three years…two years and eight months.
Why did you come to Russia?
I chose Russia because I think it is the best place to learn the language.
Why did you want to learn Russian?
I studied it because I wanted to learn something new. I wanted to study something hard and so I did it in high school, and I want to pursue a career with it so I chose to come to Russia.
Which career do you want to pursue?
I want to interpret.
Have you lived or visited any other Russian cities outside of Tomsk?
I lived in Irkutsk for a few months where I studied Russian. And I traveled to Baikal Lake which is near to Irkutsk. This summer I went to Moscow for a few days, and I also went to St. Petersburg.
How was your experience in each of those places?
The people in Irkutsk are nice. The people in Tomsk are too, but the people in Tomsk seem to be a little bit busier, and people in Moscow are even busier. So it's really easy to get people to help you in Tomsk, and Irkutsk. Not that people in Moscow are totally cold.
How did you travel?
I traveled by plane, and by train.
Which experience did you prefer the most?
I like traveling by plane. But the more I travel by plane, I started to hate it. I seem to like going to places on a train more because to me four hours on a plane is a lifetime, but four hours on a train is so much fun. There's more space. You can stand up, and do whatever you want like to look out the window. On the plane you only see clouds. First, if you haven't seen a cloud that closes it'll be so interesting but after two or three times they're just clouds.
What about when you go to a place which takes for hours by plane, but eleven hours by train, would you still prefer the train?
I have experience being on a train for 33 hours in summer in Russia. It was horrible. In summer, the train was like a stove, and the people are like bread slowly baking. It's horrible. In that situation, I would prefer a plane.
Why did you choose Tomsk, and specifically TSU?
At first, I chose it randomly. I really didn't know about the schools, and cities in Russia. And I chose it because it has a very beautiful main building, sadly. But then when I came to the university and started studying, I realized that it wasn't bad. I like it. It was so random, and I'm so scared of going places where I don't know anyone but it turned out great. The people are great. The university is great. The teachers are great. No regrets. [laughing]
How did you apply to TSU?
I took part in a Russian language competition in Vietnam. In which we did tests, answer questions, interviews with Russians. Of course, you have to do a grammar test first and then if you qualify you move onto the other test sections. It included all of the sections like any other language test.
What did your parents think about this? You told them about coming to Russia, what did they say?
Well, my parents supported me in entering the competition and my mom was excited. Of course, she misses me. At first, my dad didn't want me to go but then my mom talked him into it. And so they were totally supportive.
How much longer do you have to complete your studies?
Three years. I have to complete a total of five years.
How have your studies been so far?
It's been better than the first year. Actually, I learned a lot of stuff and got a lot of practice.
How has the experience of studying with Russians in Russian been?
At first, it was really difficult to communicate with them. Eventually, we got used to it and we talk in Russian and English.
Do you have problems communicating with your professors?
Absolutely not. They speak English!
How has the exam period been for you?
I was terrified. Before every exam I'm terrified. But then I realized that it wasn't that horrible and I went through it fine, even though I had a bit of trouble here and there. I went through it fine.
How and when do you begin getting ready for your exams?
I start preparing for the exam about two weeks before. I sit for two-three hours per day and study during this time by going over the material and sketching out graphs and charts and studying them. Sometimes I study alone or with others. Sometimes I listen to music while I study and sometimes I don't.
How difficult is it for you to prepare for an exam?
On a scale of 1 to 10, it's about 7 or 8. It's always difficult because I'm always nervous and scared. I get stressed out a little bit, even though I've studied everything I'm afraid I might forget.
Tell me about the most memorable experience you've had here in Tomsk during your two years here.
At the beginning of the first year, we had this photo competition between the faculties. We discussed it in a group chat on VK. We came up with the Harry Potter idea and everybody liked it. People brought black coats and brooms. It was fun. We shot it beside the main building.
Tell me about your experience in Parus.
The conditions are great here and I've made friends with persons who use the same kitchen.