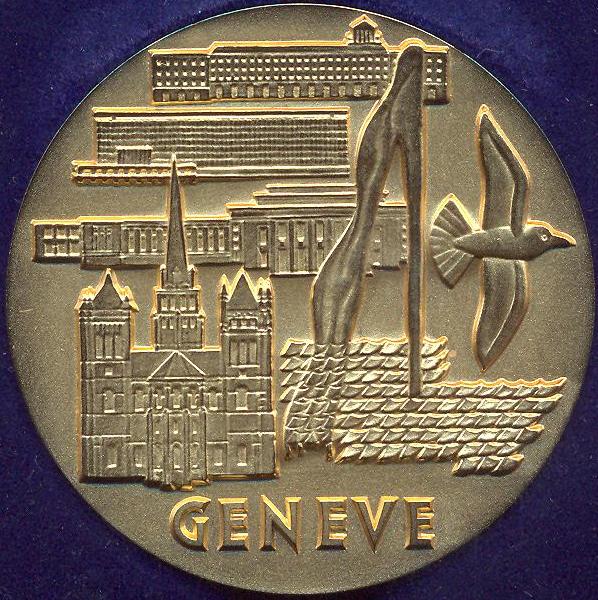 International Exhibition Centre PALEXPO in Geneva (Switzerland) hosted 42th International Exhibition of Inventions «INVENTIONS GENEVA».
Sergey Gunther and Sergey Anikeyev ( Medical Research Institute of materials and shape memory implants SFTI TSU) submitted to the competition "Method of manufacturing thin - nickelid titanium wire ". It passed experts assessment and awarded by international jury with a gold medal and diploma . Class of invention classified by Exhibition Committee : Medical . Surgery . Orthopedics .
- Work performed as a part of the state TSU task "Physical basis of creation new generation biocompatible materials and implants with shape memory " use advanced scientific knowledge and has a high technical level , - said the head of research Victor Gunter .
The method invented by TSU scientists is used in order to receive thin and ultrathin nikelid-titanium wire drawing. 
Now this production is very laborious and expensive. The wire heating occurs by infrared devices with directional characteristic of radiation, preferably on the surface, which leads to an temperature increasing first of all of the outer layers exposed to the greatest deformation.
Method invented by TSU scientists provides low power consumption and energy saving; reduction of surface defects, impulses and effort at drawing ; also provided easy maintenance, installation and removal of device .
For the reference . This exhibition host 790 representatives from 45 countries with more than 1,000 inventions in all fields of science and technology .
The exhibition is one of the oldest and most respected global information contest. Participation in the competition is important for successful inventions promotion at the domestic and international market.