TSU has had a presentation on the first office of Sberbank in Siberia to operate in two languages - Russian and English. The office is located in the main building of the university.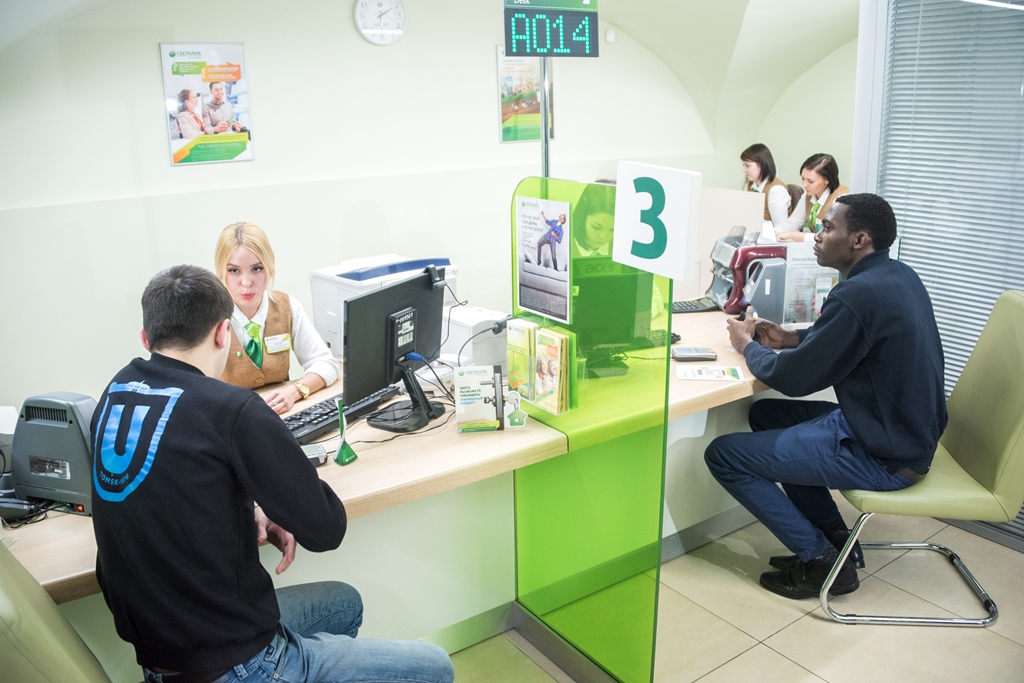 Rector Eduard Galazhinskiy said that TSU has a programme to create a multilingual environment, and the opening of the office of Sberbank is one of its important elements because financial issues for international employees and students should be solved as easily as for others.

- This office was opened at TSU because we collaborate with the university and we want to help it, including with the adaptation of international students - said Mikhail Grebennikov, the manager of Sberbank's Tomsk branch. - If they receive services in English, they will feel more comfortable.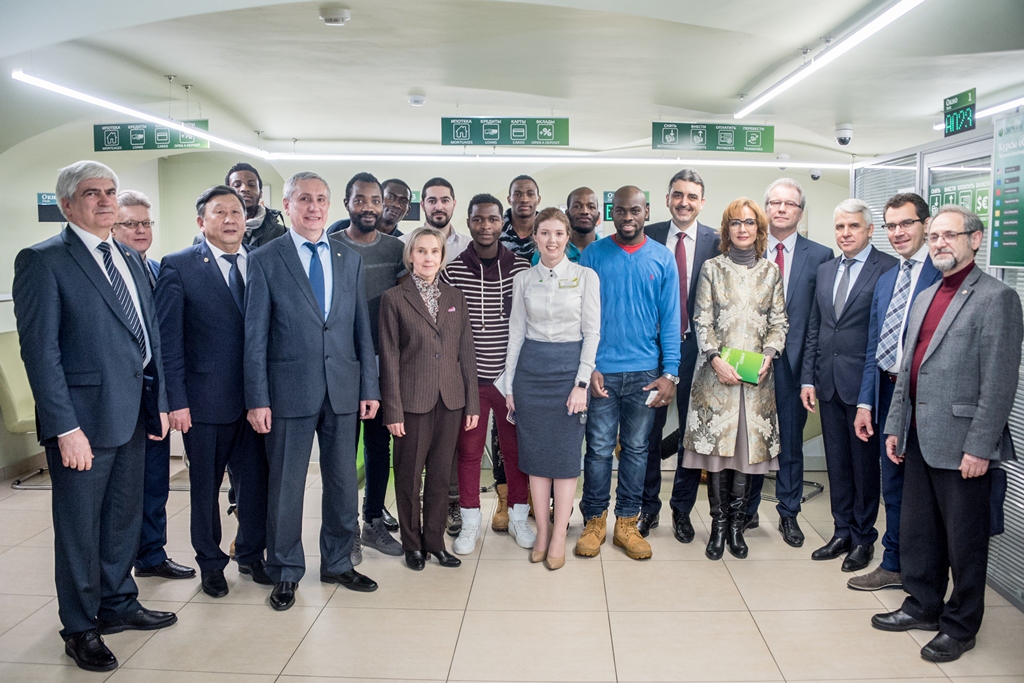 Currently, people from 37 countries are studying and working at TSU, including those from Jordan, Ghana, Nigeria, Pakistan, Cameroon, Bulgaria, several Caribbean islands, and other countries. At the presentation, students from Cameroon received advice in English for the obtaining and use of cards, deposits, online services, insurance, and transfers. In addition, all navigation signs of the office are in the two languages, and ATMs have English and Russian interfaces.

- TSU is the first university to open such a branch. It shows that it is taking on serious challenges and is planning long-term development and entry into a world level, - said Lyudmila Ogorodova, Deputy Minister of Education and Science of the Russian Federation.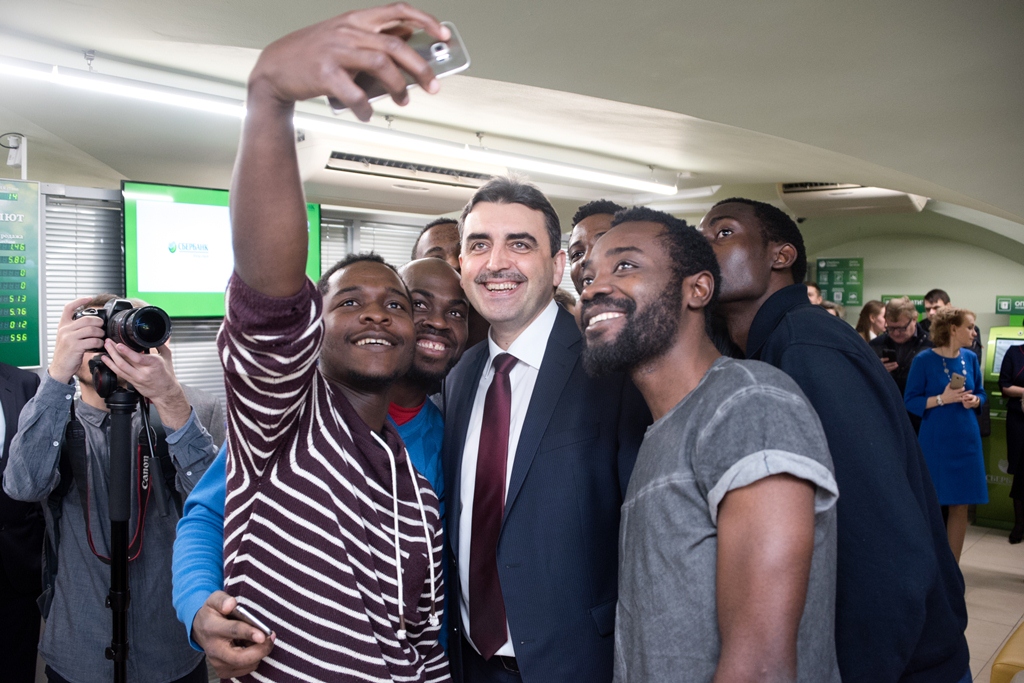 Sberbank is a strategic partner of TSU. In September 2016, with the active participation of the Corporate University of Sberbank, TSU created the Institute of Economics and Management. Herman Gref, CEO, Chairman of the Executive Board of Sberbank of Russia, notes that Tomsk State University is an example of the successful formation of a new educational space.