TSU is hosting the 4th international forum of university cities "University and City: Global vs. Local". The event was the first venue of the project "Big University", at which all Tomsk universities and representatives of city and regional administrations gathered to discuss the development strategy of Tomsk as a university city and the creation of an inter-university campus.
"A university city is a city with the oldest university in the region and a scientific and educational complex that is a city-forming"
- This platform was conceived to start a discussion about the Big University. And from December 2 to 6, with the rectors and key vice-rectors, and with the directors of the research institute, we will carry out huge analytical work at the strategic session in this direction. We will agree on what we have in common, what is unique, how to maintain uniqueness, what to combine in terms of services: for example, libraries and sports infrastructure. The project of the Big University is being constructed right before our eyes, - said Eduard Galazhinsky, TSU's Rector.
At the forum, TSU hosted roundtables moderated by Viktor Rulevsky, the Tomsk State University of Control Systems and Radioelectronics Rector (Modern Digital Technologies for Creating an Updated University Development Environment); Viktor Vlasov, the Tomsk State University of Architecture and Construction Rector (University City as an Impulse in the Development of Tomsk Urban and University Territories); and representatives of Siberian State Medical University (Modern Technologies for the Prevention of Nutrition-Dependent Diseases in the University Environment).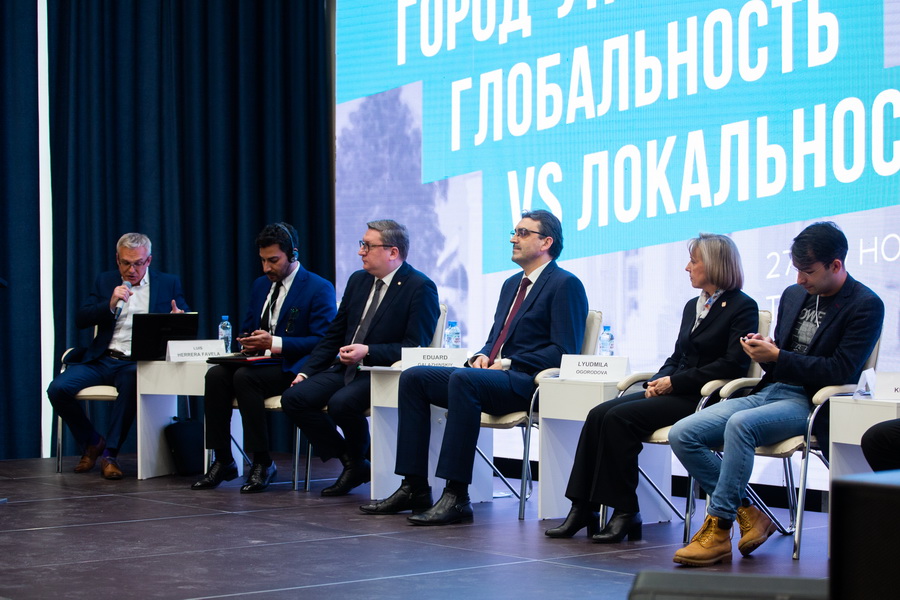 Speaking to the audience, Andrey Antonov, Deputy Governor of Tomsk Region on Economy, analyzed the advantages of global innovation centers, each of which has a set of promising characteristics. Among them are developed areas of microelectronics, and the creation of industrial equipment, chemical products, and new materials. In the economy of the Tomsk Region, according to the deputy governor, all these areas are represented, and this is the groundwork that Tomsk already has to become a university city.
- Then another plus of Tomsk is it's interdisciplinary, we have many universities that conduct work on different topics, and all this is concentrated in a small area. We must create interdisciplinary interaction on this campus, the ability to find colleagues in our project teams, in startups, through digital platforms, - said Andrey Antonov.
The project of the "Big University" that is currently under development in Tomsk combines the collaboration of the universities and academic institutions of Tomsk with the preservation of their independence, to participate in complex breakthrough projects and share infrastructure. Also, "Big University" should become a single point of entry into the region for companies that want to create new technologies and need new knowledge.