A meeting of participants in the new global T-MOSAiC program took place in Quebec (Canada), at the International Arctic Science Committee (IASC). At this meeting, TSU presented its experience in creating a Mega-transect, a line of research stations and points of all-season sampling for studying climatically-conditioned global environmental changes. In 2017, Canada began to create a similar structure called the Gradient North Canada, and at the meeting in Quebec it was decided to combine the two Mega-transects.
The TSU Mega-transect has existed for 10 years. It is used for year-round landscape-ecological research and its length is 2,500 kilometers from Mongolia to the deep Arctic, - says Sergey Kirpotin, head of the TSU's Centre of Excellence Bio-Clim-Land, Doctor of Biological Sciences, who represented the University at the meeting of the T-MOSAiC IASC Steering Committee. - The international scientific community recognized our idea and our experience as successful, and now our colleagues in Canada and the USA are trying to implement them. This is a rare case when Russia has an unquestionable priority in research.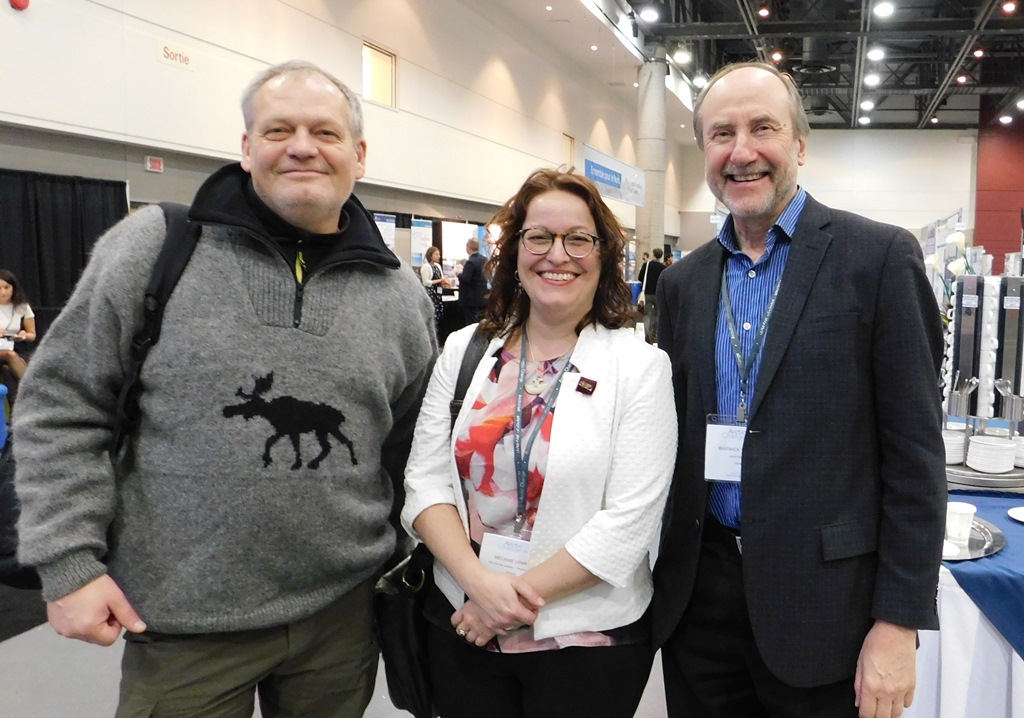 The transect of TSU's research stations stretches from the south to the north, and it is constantly expanding. This is due to the opening of new university bases and by joining the stations of other scientific centers that are part of the SecNet research network created under the aegis of TSU. At the stations, year-round sampling is conducted on single protocols, which allows continuous monitoring of environmental changes in various parameters and obtaining comparable world-class data.

- We all understand how important research in the Arctic and in the northern territories is – because their ecosystems primarily respond to global climate change, they are a kind of litmus test, - says Sergei Kirpotin. Therefore, the fact that Russia and Canada, which are among the five Arctic Ocean coastal states, pool their resources and have begun to collaborate - is extremely important.

As Sergey Kirpotin points out, combining the Russian and Canadian Mega-transects will close some "white spots" on the map and ensure continuity of research in the northern and permafrost regions. Experts will use the same standards, and they will be able to exchange information, which will greatly expand the possibilities in studying climate change and the environment and understanding of the role of humans in these transformations.
At the next meeting of the International Arctic Science Committee that will be held in Davos in June 2018, scientists from Russia and Canadia plan to agree on a program of joint research.