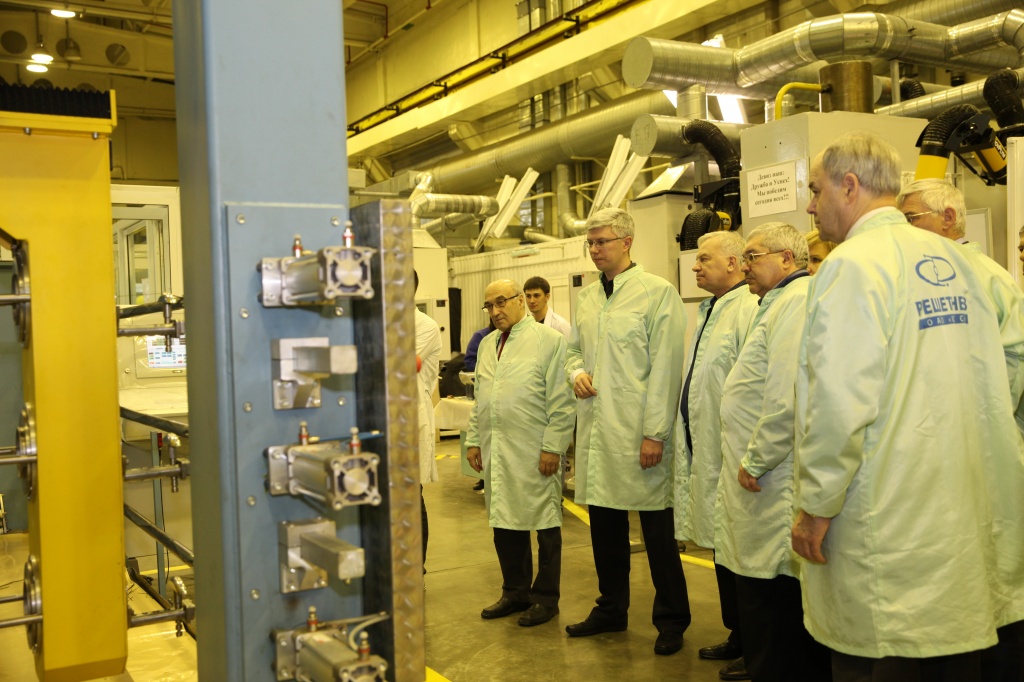 Tomsk State University and The JSC " Information Satellite Systems" named in honour Academician MF Reshetnev has longstanding and close relationship. The company employs about a hundred graduates. TSU repeatedly executed orders of The JSC "ISS", also there is a jointly implemented major project under the RF Government Decree number 18 and a number of FCPIR projects.
In the nearest future the range of cooperation areas will be expanded. During a recent meeting TSU delegation with the leadership of The JSC "ISS - Reshetnev Company" was approved the list of joint projects. Their implementation provides by a strategic partnership agreement signed earlier between the university and the enterprise.
-The conduction of joint research and development work is planned - says TSU acting-rector on scientific work Ivan Ivonin. - Currently research area of six projects is defined and the possibility of implementing a few more is still considerated .
In addition, we are going to carry out a number of research and development works, which are participate in the FCP. Among them, the design and simulation of large-size antennas for satellites, materials for satellites, by which is meant nanostructured coatings . Also among the joint project "Micro linear piezo drive of actuator hardware spacecraft development " and other projects.
No less ambitious promises to be a collaboration of the educational programs area. TSU will be a platform for the training of JSC "Information Satellite Systems" new personnel.
This work will start at graduate and postgraduate level. The question of creating a base TSU chair directly at the facility is discussed. In addition the university will engage in ISS professional development and their staff retraining.
This plan also adjoins to career guidance among schoolchildren. TSU start to focus future entrants on training at the radio physics and physical-technical faculties since high school with the prospect to grow out of them highly qualified professionals for The JSC "ISS - Reshetnev Company"
- Company guarantees the support of young professionals - says Ivan Ivonin . - Therefore, people with good training , coming to "ISS" and receive social welfare guarantees with interesting and well-paid job.
- Long-standing experience off working with JSC "ISS" says that we remain interested in each other - sums up the pro-rector , - of course, we aim to strengthen our partnerships, because collaboration with so reliable partners such as JSC "ISS" always leads to success.
For the reference :
The JSC " Information Satellite Systems - Reshetnev Company"  is one of the leading enterprises in the Russian space industry .
The JSC "ISS" owns technologies of creation full cycle space systems from design to satellite control in all orbits - from low circular to geostationary .
During its operation the company participated in the implementation of more than 30 space programs in the areas of communications, relaying television, navigation, geodesy and research. It was designed, manufactured and launched about 50 different types of spacecraft (total more than 1200) with highly reliable and designed for using on low circular , circular, highly elliptical and geosynchronous orbits.