On September 5 and 6, there took place the second joint scientific symposium of Tokyo Metropolitan University (TMU) and TSU, titled "Natural and Artificial Environment. Cultural Trends". Japanese and Russian scientists discussed the problems of physics, chemistry, geography, ecology and ethnography. The event was attended by ten representatives of TMU including its president, Jun Ueno, and its vice president of internationalization, Takaya Ohashi.
The first symposium was held in May 2016 in Tokyo, a year after signing the memorandum of mutual understanding between TSU and TMU. Then, the representatives of two universities had discussed the issues of urbanism, sociology, and ecology of the city. The topics of the current event were significantly wider because the experts in the fields of physics, chemistry, tourism, anthropology, and ethnography joined the symposium. Its main task was to familiarize their colleagues with scientific areas developed by universities of both countries in order to find areas of common interest for further cooperation.
– Based on our previous successful experience, we are ready to take our partnership to the next level, and both universities invited a more diverse group of participants to the second symposium in order to address various issues and find areas for future cooperation between the two universities, – said Jun Ueno in his speech. He also congratulated TSU on its 140th anniversary and wished success and prosperity.

In April this year, TMU launched a program of strategic partnerships. It involves practice-oriented cooperation with a limited number of foreign universities and provides for close interaction in the field of scientific research, educational process, and academic exchanges. TMU has three such strategic partners, and TSU has become one of them.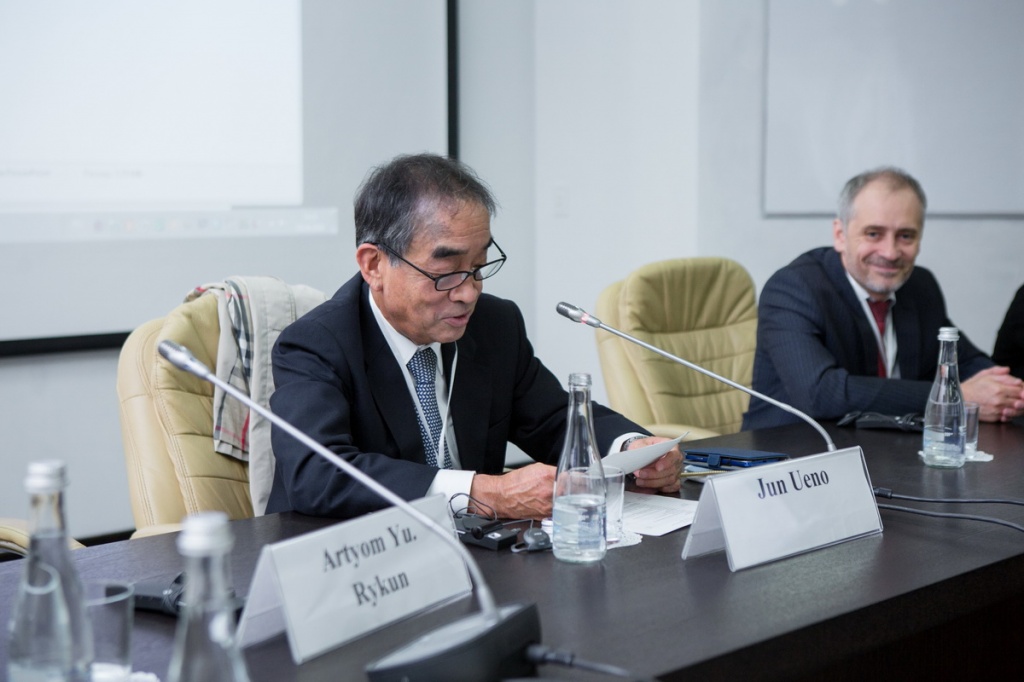 – We will gradually expand our cooperation as part of the concept of strategic partnership both in terms of research areas, and forms of interaction, – noted Artyom Rykun, TSU Vice-Rector for the International Affairs. – We started with the symposium which will become traditional now, then we switched to the exchange of lecturers and students, and now, we have applied for several grants. New areas of cooperation will also be implemented through the joint research work, holding of schools, the exchange of lecturers and students.

Tokyo Metropolitan University was created by merging three prestigious metropolitan universities: Tokyo Metropolitan University, Tokyo Institute of Technology, Tokyo University of Medical Sciences, and one college. TSU and TMU have been interacting for several years in the field of urbanism, ecology, and climate study. TSU students had internships at Tokyo Metropolitan University, in their turn, the students and lecturers of TMU participated in the summer school in Aktru. On September 7, 2018, a memorandum of strategic partnership was signed between Tomsk State and Tokyo Metropolitan Universities.