On May 22, near the TSU dormitory Parus, the first monument in Tomsk to collect money for homeless animals was installed. On September 14, representatives of Tomsk zoological organizations and TSU volunteers opened the moneybox monument. Over the three months, Tomsk citizens had donated more than 24,500 rubles.
- It's very interesting to watch the life of the project "I'm looking for a person": not so long ago we launched donation cubes to raise money for the monument, and now we are making the first retrieval of funds. Everything happened very dynamically thanks to the initiative of a team of students who care about the fate of the animals of the city of Tomsk, - said Polina Smirnova, the project organizer and a TSU student. - Now the funds will be stored temporarily at the university, while members of the moneybox monument commission decide how to manage the money. All receipts and checks can be found in the official group of the moneybox monument.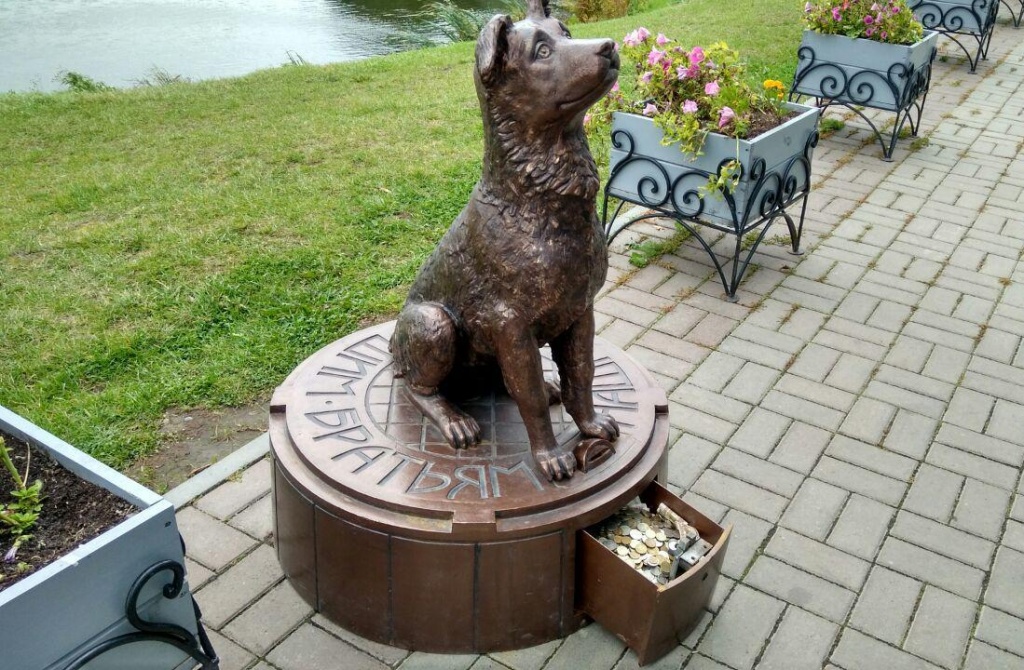 International students also took part in the action - when counting, volunteers found coins from Kazakhstan, Kyrgyzstan, Great Britain, China, and Thailand, and even 22 euro cents.