The British company Quacquarelli Symonds (QS) has published a ranking of the best student cities in the world - QS Best Student Cities Ranking. It included 4 Russian cities, and Tomsk again took 3rd place.
Saint Petersburg (66th place), Tomsk (73rd place), and Novosibirsk (92nd place) improved their positions from last year. Moscow, although it moved down slightly, took 34th place and was recognized as the best city for students in Russia and all of Eastern Europe, ahead of Prague (35th place).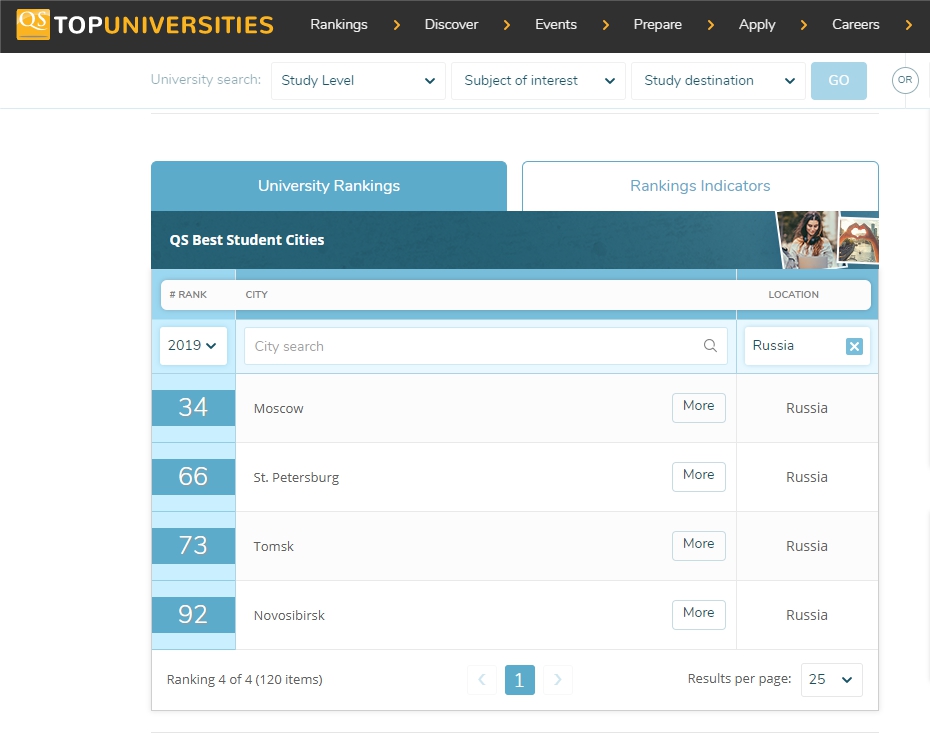 According to TSU Rector Eduard Galazhinskiy, Tomsk has all the prerequisites for becoming the first Russian University City with great potential in the export of domestic higher education. Tomsk, as the birthplace of the first university beyond the Urals, has not only a glorious history and reliable reputation, but is also a highly active city.
You can read the blog of TSU's Rector to know why Tomsk can and should become the first real Russian University City - University City in the Local Context.