Tomsk State University has signed a memorandum of understanding with Kozminski University (Warsaw), which is included in the Financial Times ranking of the most prestigious business schools in the world. The memorandum proposes academic and research collaboration, joint publications, joint organization of conferences, and exchange of students and teachers.
For 15 years, Kozminski University has ranked first in the national ranking of universities in Poland, Perspektywy University Ranking. It is one of the 60 economics universities in the world to be accredited by three associations at once: AACSB, which assesses the quality of management training; ASBA, specializing in MBA programs; and EQUIS, which views the business school as a whole, including the number of international students, the conditions for study, research activities, and other parameters.
The text of the memorandum states that "the parties will encourage international collaboration in the scientific and educational areas in order to realize academic and research tasks, and develop a mutually beneficial exchange process".
To implement these activities, TSU and Kozminski University are ready to conclude specific agreements "on the basis of agreed goals and results".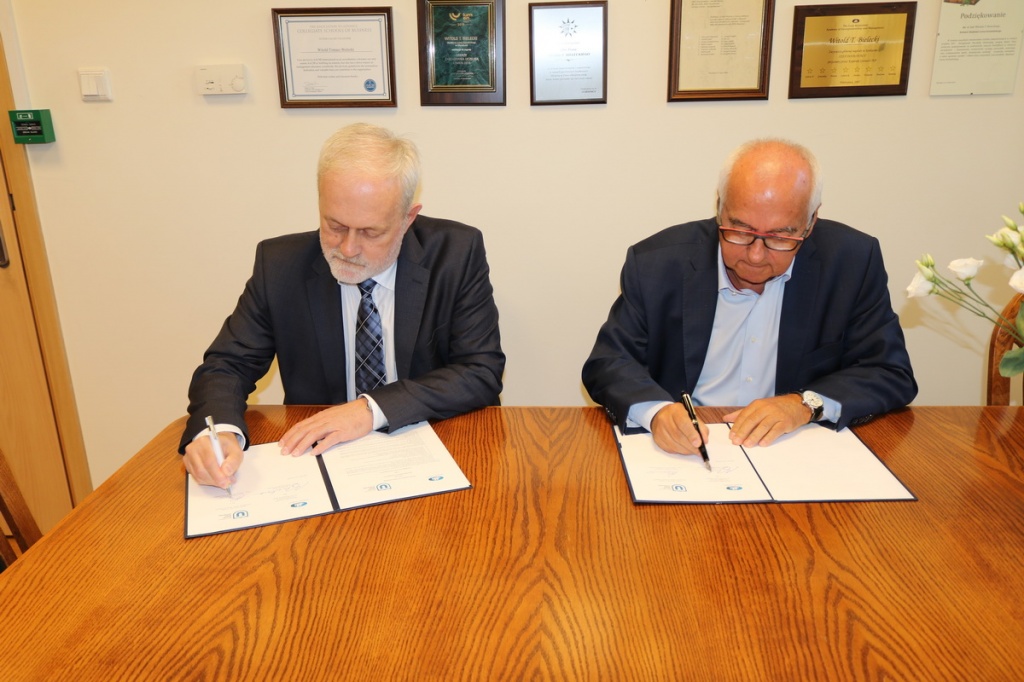 Kozminsky University collaborates with more than 200 universities around the world, thanks to which it actively implements exchange programs. Every year it holds international conferences and lectures by eminent scientists, business leaders, and Nobel Prize winners.
In the opinion of Viktor Dyomin, Director of the TSU Institute of Economics and Management, the collaboration with this prestigious business school in Europe offers great opportunities for TSU staff and students, as it will allow them to study various aspects of global business and management and to gain practical knowledge in the international environment that meets the requirements of the labor market.
Founded in 1993, Kozminski University (Warsaw) is a non-state institution of higher education in Poland.
The founder of the university, Andrzej Koźmiński, is a well-known figure in management: his books have been translated into dozens of languages and sold in millions of copies, and he is a practicing professor of management.