The TSU delegation took part in the joint exposition of the leading Russian universities of the Project 5-100 at the 30th annual international educational exhibition and conference of the European Association for International Education - EAIE 2018. It was held in Geneva (Switzerland) from 11 to 14 September 2018 and collected 5,700 participants from 95 countries of the world.
Victor Dyomin, Vice-Rector for Academic Affairs and Olga Maslennikova, Director of the Center for Joint Educational Programs have presented Tomsk State University at the event.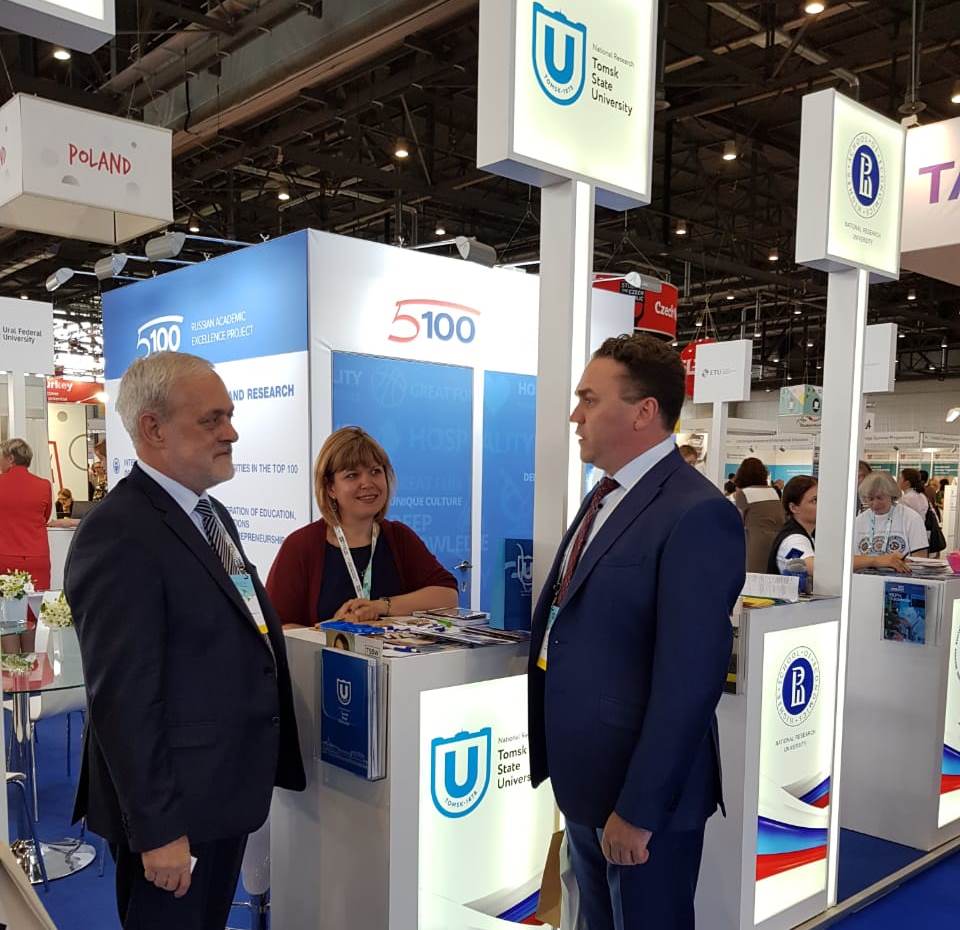 The exhibition-conference was held under the motto "Facing Outward" - in connection with the development of the internationalization of higher education in recent years when there is an active introduction of international education processes in universities around the world. Therefore, the conference program was full of thematic sessions, networking events, and opportunities for meetings and discussion of joint educational and scientific projects.
The stand of the Project 5-100 was visited by Sergey Smirnov, the First Secretary of the Embassy of Russia in Switzerland. Representatives of TSU discussed with him the possibilities of organizing joint scientific and educational projects with the Swiss Higher Technical School of Zurich and the University of Applied Sciences in Northwestern Switzerland. In addition, the TSU delegation agreed on the support of the embassy in establishing links with these and other leading universities, as well as with technical and business schools in Switzerland.
During the exhibition, TSU team held over 20 coordinated meetings with representatives of leading international universities and reached agreements on strengthening scientific collaboration and further developing student and teacher exchange programs, joint educational programs, and participation in international scientific and educational projects. For example, the work on organizing joint programs, participation in applications for Erasmus + projects, organization of scientific collaboration with a number of universities, including Tohoku University (Japan), Amsterdam University of Applied Sciences (Netherlands), Laval University (Canada), University of Hong Kong (China), and other has been planned.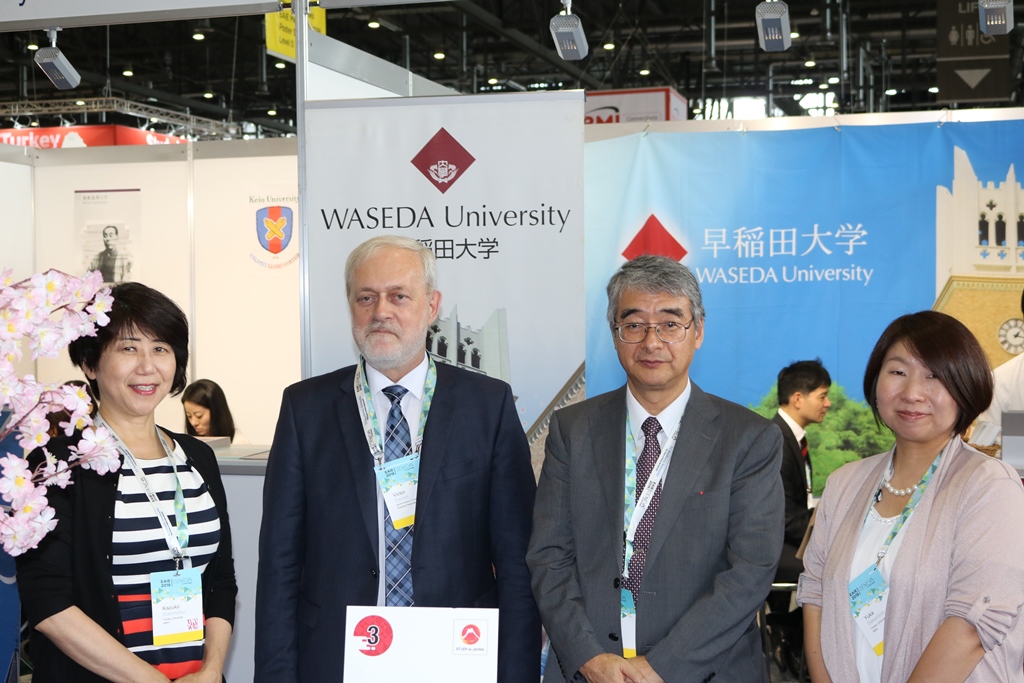 The event included working meetings with TSU partners, including Goldsmiths College and the London School of Economics, University of London (UK), University of Seville (Spain), Télécom ParisTech (France), The University of Paris-Saclay (France). Representatives of TSU discussed the implementation and expansion of existing joint educational programs, student and teacher exchange programs, and support for the Erasmus + program.
- In the process of almost all discussions, it was noted that the most effective collaboration begins with "professor-professor", therefore a big request to the deans and heads of university departments is to familiarize themselves with the proposals that were discussed at the exhibition-conference and which will be sent out soon, and initiate such collaboration, - added Victor Dyomin.