Quacquarelli Symonds (QS) has published a ranking of the best universities in the BRICS countries (Brazil, Russia, India, China, and South Africa). Tomsk State University rose from 43rd to 26th position in this ranking. On the indicator "proportion of international faculty and students", TSU entered the top five of the strongest universities in the BRICS countries, having outstripped most of the eminent universities of China and India.
"A breakthrough result in the number of international students was achieved due to the fact that TSU competently chose target markets and educational niches that offer a number of scientific areas that are in demand: information technology, economics, management and finance, international relations, and Russian as a foreign language," said Eduard Galazhinsky, Rector of TSU. "The results of the ranking once again prove that TSU is a world university and that entering into the group of the leaders in Project 5-100 is an additional responsibility for promoting the entire system of Russian education in the world space."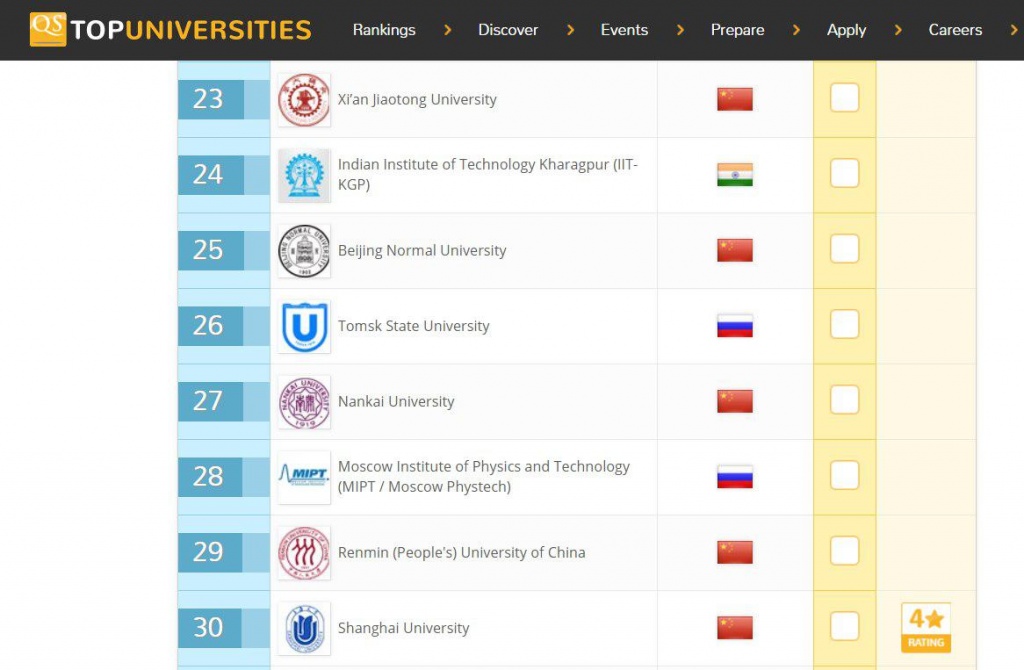 The Rector also added that to attract international students, TSU actively collaborates with international partners – universities and schools, and uses the resource of TSU's graduates – international students. The English version of the TSU website also plays a huge role in international recruiting. In 2017 this website was recognized as one of the best by the Russian Council for International Affairs.
The ranking includes 400 universities, and in total experts evaluated more than 9000 universities from the five BRICS countries. QS World University Rankings: BRICS 2018 is based on eight performance indicators: academic reputation, employer reputation, proportion of staff with a PhD, faculty/student ratio, research publication and citation rates, and proportion of international faculty and students.