The decision that Tomsk State University would join the Association of Asian Universities (AAU) was taken at the Association's recent meeting. Held on September 20 at Altai State University (ASU), it included representatives of higher educational institutions in Armenia, Kazakhstan, China, Kyrgyzstan, Mongolia, Russia, and Tajikistan. Georgiy Mayer, TSU's President, spoke оn behalf of TSU.
TSU established close contacts with ASU 20 years ago. Then with the participation of TSU, ASU, and Novosibirsk State Technical University, the Siberian Open University Association was created. It included universities of the Siberian Federal District and a number of universities in Kazakhstan - a total of about 30 organizations, each of which has distance education courses.
- Even then, we began to actively collaborate with the Altai State University, and this interaction is ongoing. In 2013, Altai State University created the Association of Asian Universities. On September 20, its regular general meeting took place, to which I went to discuss the possibility of TSU joining this association. After a report on our university and its capabilities, we were accepted into it, - says Georgiy Mayer.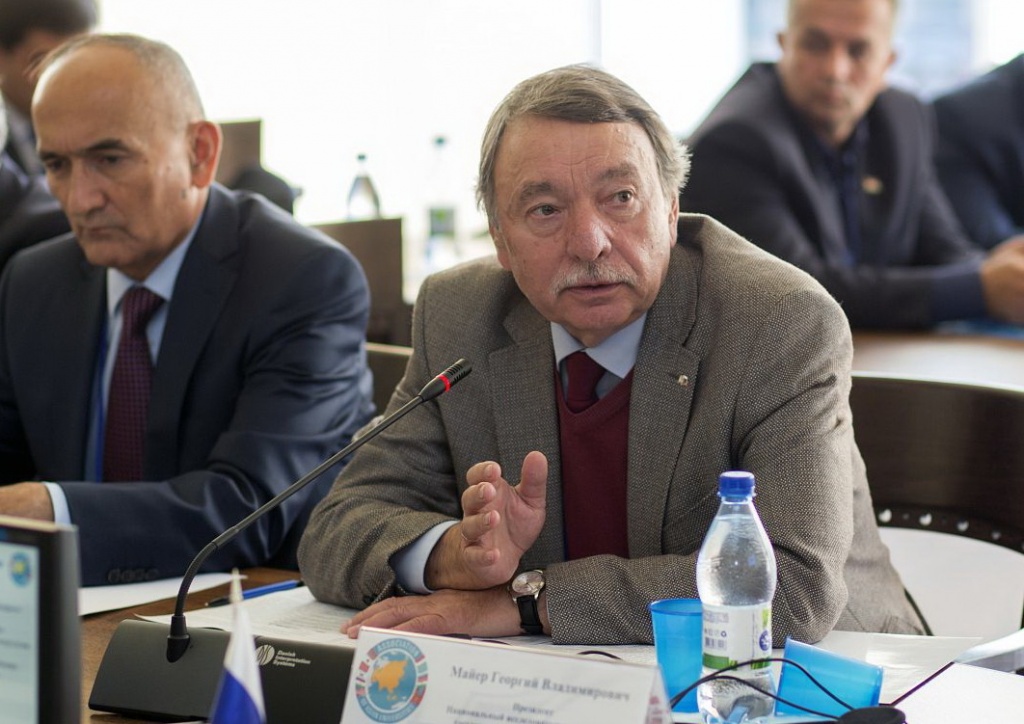 Now the AAU includes 70 universities. Among them there are universities of both the CIS countries and non-CIS countries - China, India, Vietnam, and Laos.
- Our task at the first stage is to establish strong ties with these universities,- notes President Mayer. – For example, the exchange of educational programs and the development of joint projects. In my speech, I noted that TSU can establish effective communication between universities and assumes this duty. We have a teleport and satellite constellation for this. At the same time, joining the Association will expand our opportunities and development prospects - the University is now strategically focused on the Asia-Pacific region, and we have very many students from there.