TSU invites you to
Academic Writing for Publication
and
Academic English
courses.
They will be offered again this semester, Spring 2017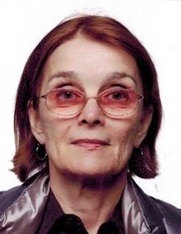 Instructor: Jean Kollantai, MSW
Time: 14.45-17.20
4th Building, floor 5, room 520
Those who meet the course participation standards will be eligible for a certificate of completion from IDE.
To register you must:
1. Send an email with your surname, name, position and phone number to jeankollantai@yahoo.com (use subject line: AE), by March 1 or sooner.
2. Come for a short meeting about your research interests and interests in the course by Wednesday, February 28. (room 305, 4th Building).
Contact for questions: 8-913-809-6304, kirilenko_juilia@list.ru (Julia Kirilenko)