TSU scientists, along with researchers from the Tomsk Cancer Research Institute, are developing fast and inexpensive technology to make predictions about the development of breast cancer tumors for patients who have a concomitant disease, diabetes or metabolic syndrome. The technology will allow up tp 80% accuracy in predicting the probability of metastases developing or recurrence.
Breast cancer is the leading cancer pathology in Russia, and constitutes 20.4% of all cancers in women. Every year in Russia there are nearly 57,000 new cases, and the annual deaths are about 23,000. The presence of diabetes or metabolic syndrome complicates the course of the disease and reduces the efficacy of chemotherapy. In addition, there is no technology in the world for predicting the risk of tumor progression in the presence of concomitant diabetes.
- Tumors in different locations have different protein markers, the level of which indicates the presence of disease. For breast cancer, we propose to investigate the chitinase-like proteins - says Irina Mitrofanova, a junior research fellow. - We plan to measure the level of these markers in tumor tissue samples of patients and identify their connection with the features of tumor progression in breast cancer.

According to Irina, the technology will allow predicting the probability of developing metastasis or recurrence female patients and assigning a personalized correcting chemotherapy.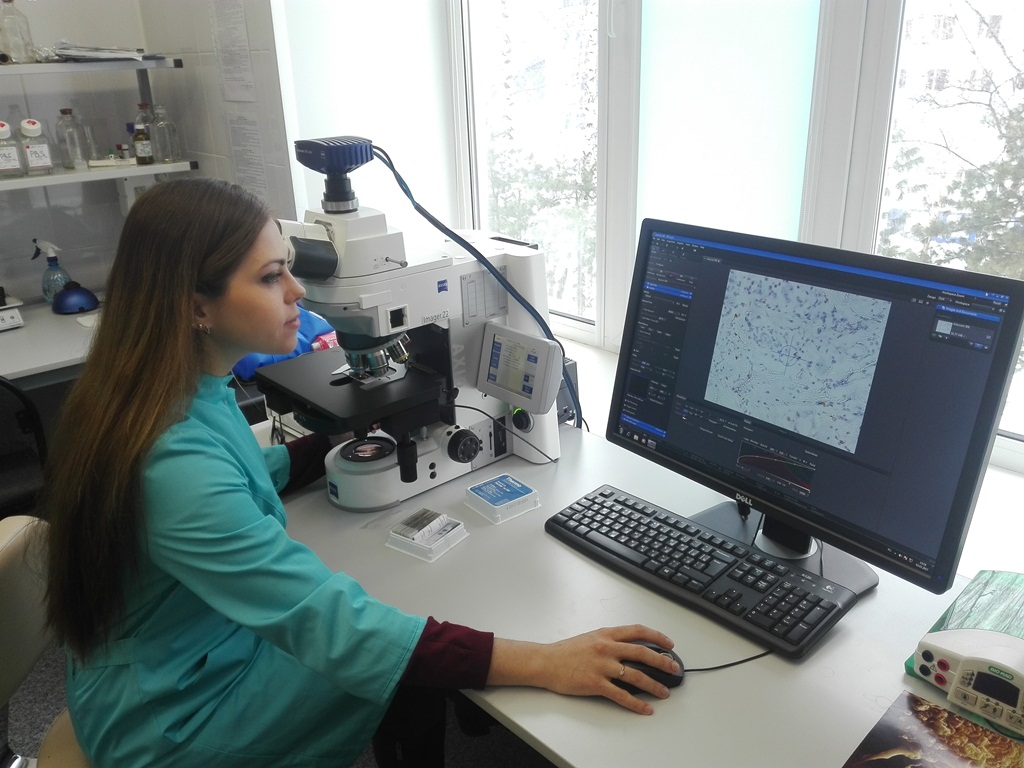 Currently, in the United States and the Netherlands there are diagnostic panels for predicting the effectiveness of chemotherapy and possible recurrence of the tumor in the early stages of breast cancer. However they do not consider the diversity of the tumor-inflammatory component, and also concurrent diseases, which reduces their effectiveness. The cost of one analysis reaches $2,000, and it lasts 14 days and requires expensive equipment and specialized staff training.

- Our proposed technology does not require any specialized medical equipment, and it can be utilized in a standard diagnostic laboratory practice. The data processing is simple, and the estimated cost of the analysis is $50, - says Irina Mitrofanova. - The duration of the analysis will be one day, which gives it a significant advantage among analogs.

The result of the work will be a patent on the technology and its use in oncology centres, clinical diagnostic laboratories, biomedical centres, and research institutes.

The research is conducted through the TSU Laboratory of Cellular and Molecular Translational Biomedicine and the Cancer Research Institute of Tomsk National Research Medical Center.