The staff of the TSU Faculty of Innovative Technologies has successfully tested the capabilities of unmanned aerial vehicles (UAVs). Tests in tasks of interest to residents of the Tomsk Region were carried out by an experienced TSU flight team using a UAV with improved characteristics - wind stability, good load carrying capacity, and increased maneuverability.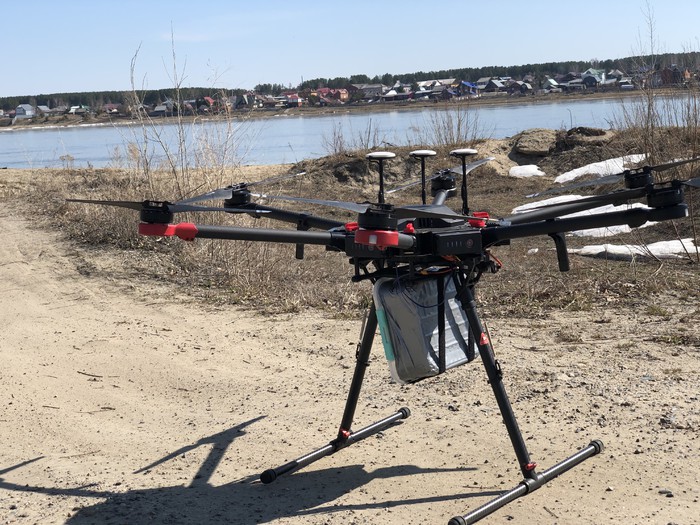 One of the set tasks was the transportation of goods across the Ob River. The tests confirmed the delivery of cargo safely.

- TSU scientists have developments with technologies using drones. For example, at the end of last year, a hardware-software complex for working with "spy" drones was completed and commissioned. The project was funded by the Ministry of Education and Science of the Russian Federation, said the rector of TSU Eduard Galazhinsky. - Now scientists at the TSU Faculty of Innovative Technologies are solving another complex technical problem - they are creating algorithmic solutions for the operation of a courier drone. In March, successful tests were conducted at the TSU campus. Now we have taken a new step and conducted tests in some tasks of interest to the region.

The use of UAVs helps to minimize the number of contacts between people and reduce the number of movements in transport.

In the future, vital goods will be delivered using drones on an ongoing basis. The geography of delivery will include areas extremely difficult to get to in the off-season or fraught with great difficulties.