Russia's first university-based International Knowledge Asset Management Center will be opened at TSU. The agreement was signed in Cambridge, UK by TSU Rector Eduard Galazhinsky and Ron Young, the general director of Knowledge Associates International (KAI).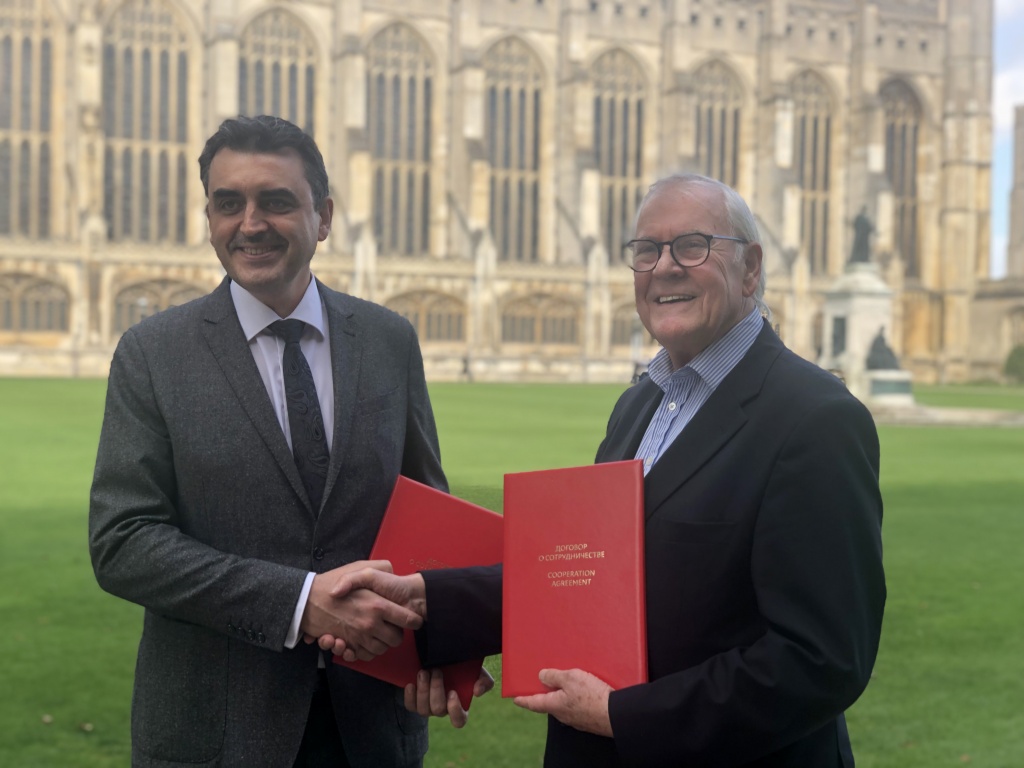 The International Knowledge Assets Management Center (KAM) will engage in adapting and implementing the KAM methodology in the management of university processes to increase their efficiency. TSU and KAI will also jointly train university staff in this methodology, conduct research on KAM technologization, and develop educational programs for collaboration, positioning, knowledge management, and innovation. The KAM methodology developed by KAI is accredited by Anglia Ruskin University.
- The topic of knowledge asset management is of particular importance in the knowledge economy, which is based on the ability to turn knowledge into products and technologies. The newest and most advanced companies are now mastering the specifics of working with these assets, -noted TSU Rector Eduard Galazhinsky.
In addition to signing the memorandum, Eduard Galazhinsky took part in a master class on KAM methodology held at King's College Cambridge (UK). At the master class, the basics of the KAM methodology were clarified, the processes for applying it and their regulation and sequence were considered. The relevant standards were introduced separately, including ISO 30401, adopted a few months ago. This and other KAM-related standards will also be studied at the TSU Center. In addition, appropriate projects for applying them in universities will be developed, because the standards only set the requirements and criteria for achieving them, and ways to meet these requirements are just one of the key objectives of the KAM methodology.