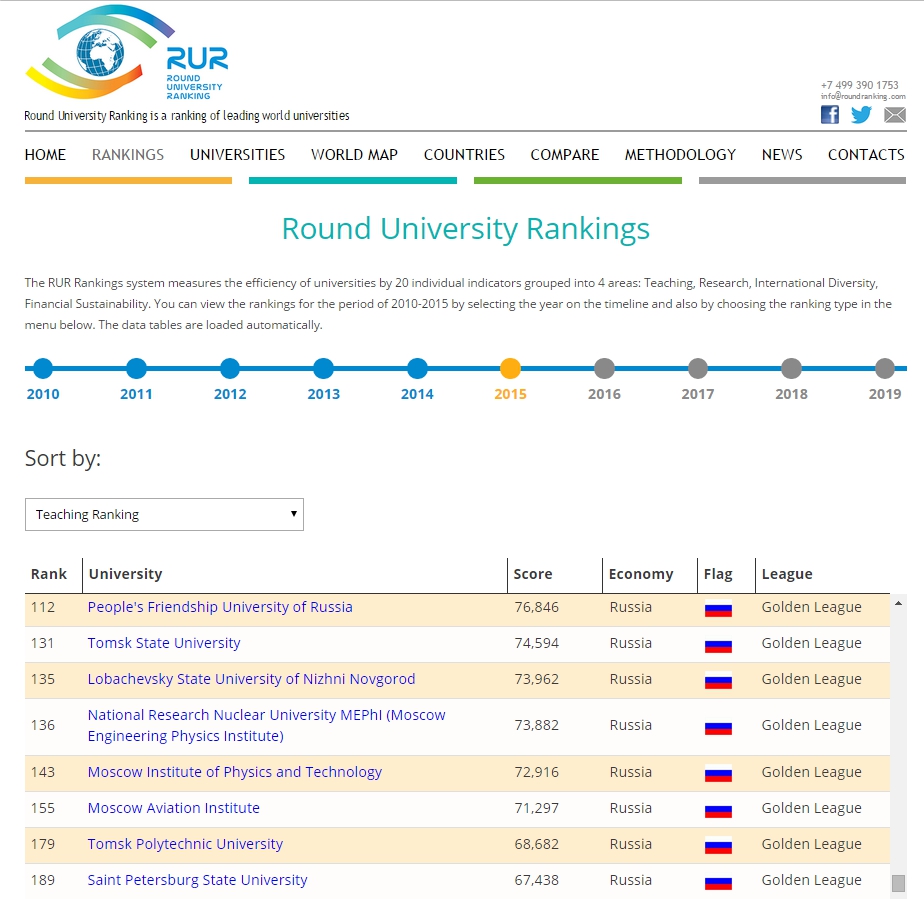 Tomsk State University is in the top ten Russian universities included in the top-200 of the international rating of the quality of education Round University Ranking (RUR) 
The Round University Ranking (RUR) was released on September 1 on the basis of information from the international media company Thomson Reuters and included more than 700 universities from 78 countries, including 27 universities from Russia. The RUR ranking system measures the efficiency of universities by 20 individual indicators grouped into 4 areas: Teaching, Research, International Diversity, and Financial Sustainability. In addition to the overall ranking, it's possible to see how the universities in each of the groups were distributed.
According to the general rating, TSU takes 369th place in the world - the third position among Russian universities. In the ranking of the quality of teaching, Tomsk State University is at 131st place in the world and is included in the golden league of universities - the top-200.