We are publishing interviews that were made by Hilesha Humphreys, a student of the Faculty of Journalism.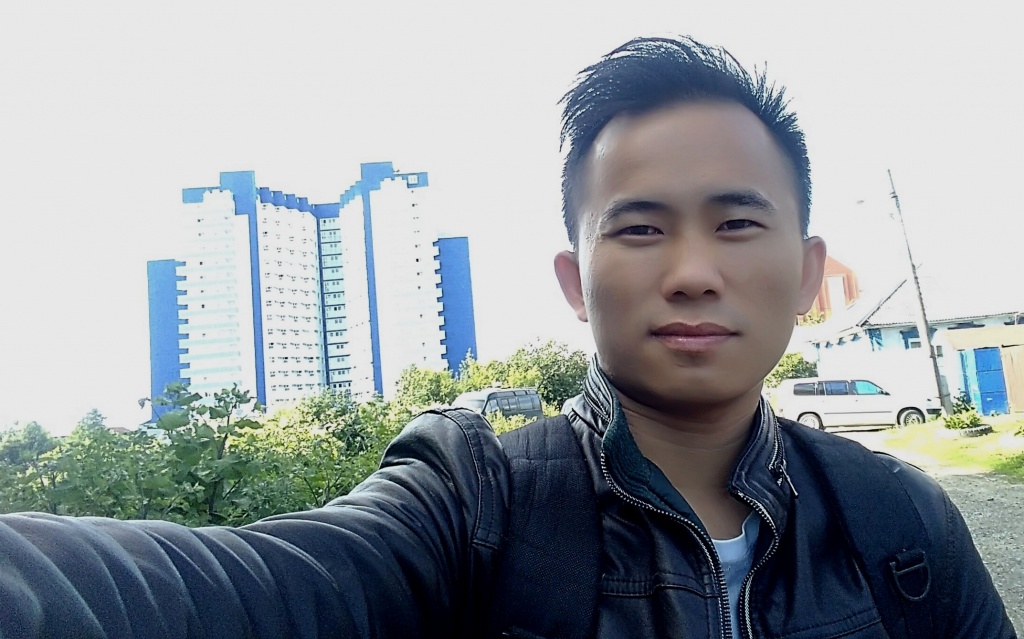 Kaiher Yiapoa is a 23-year-old student from Laos studying at TSU. Having arrived in Tomsk two years ago after an eight-month stint learning Russian, he has taught himself how to play the guitar, gained a better grasp on English and Russian, and has become a karate-ka. But today we'll be learning more about his life in university.
What profession do you want to work in?
I want to be a businessman, maybe invest.
What are you studying?
I'm studying at the Faculty of Economics.
That has a lot of opportunities.
My major is finance and credit so I could work in a bank or in a company.
How long have you been in Russia?
I've been in Tomsk for two years, but in Russia for three years.
Why did you come to Russia?
I wanted to study in Russia so I got a scholarship from the Russian government.
How and why did you choose to study at TSU?
The Vice-Rector of TSU, Artem Rykun, did a presentation about education and the policy for international students. He told us about the quality of the university. He said that TSU is a very good university in Russia and in the world. It was awesome to me that's why I chose it.
Tell me about your experience at the university.
Well, it's not difficult. Russian is a very difficult language, and I think it's not just for me but for all international students because they also don't understand Russian well. But the university isn't that difficult, because if you understand the language well then university is fine.
What's the most difficult aspect of your studies?
I have a few difficult subjects like Methods of Optimization. These subjects were very difficult because of the language. It would be fine but in lectures, we already don't understand that's why in practicals we also don't understand. And in exams, it's also difficult.
Tell me about an academic problem and how you solved it.
As I said I can't write for myself in lectures because it's difficult to listen to. The lectures speak very quickly and I can't write. After lectures, I need to ask for the notebooks of others so that I can copy the notes at home. And after that when the exams are approaching I just study a lot. I also read the textbooks as well. And sometimes my friends help.
How is the exam period here is different from the exam period in Laos?
Of course, it is different. In Laos, we have two or three exams on one day and the exam period ends after two or three days. Here it's really long for about a month. But I think that the system here is better because there is more time to prepare.