Ethnographers of TSU and the National Institute of Oriental Languages and Civilizations (Paris, France) have signed a collaboration agreement to conduct joint study of the culture of Siberia, its peoples and religion. Also, from September 2020, academic exchanges will be organized between the universities - TSU students and teachers will be able to spend one or two semesters in France and vice versa.
National Institute of Oriental Languages and Civilizations (INALCO) is a member of the Community of Universities and Institutions of the Sorbonne Paris Cité and is one of the leading universities in the study and study of oriental languages and the civilizations of Asia, Africa, Oceania, and Eastern Europe. Representatives of the Institute arrived in Tomsk at the invitation of Maria Chernaya, the director of the TSU Research and Educational Center Institute of Archeology, Ethnography, and Physical Anthropology. At the TSU meeting, scientists discussed the development of collaboration in ethnography.
- There are many different exchange options. We are ready to educate students from different faculties: historians, linguists, and anthropologists, if they are at the master's level and the topic of their scientific work corresponds to what we can offer, - said Maria Stakhovich, a representative of INALCO. - We teach 93 languages with all their components - linguistic, anthropological, and everything that makes up the country's culture. We also have the area Siberian Studies, so the exchange of students and teachers is especially important for us.
From September 2020, TSU students will go to study in Paris for one or two semesters, and students from France will come to Tomsk.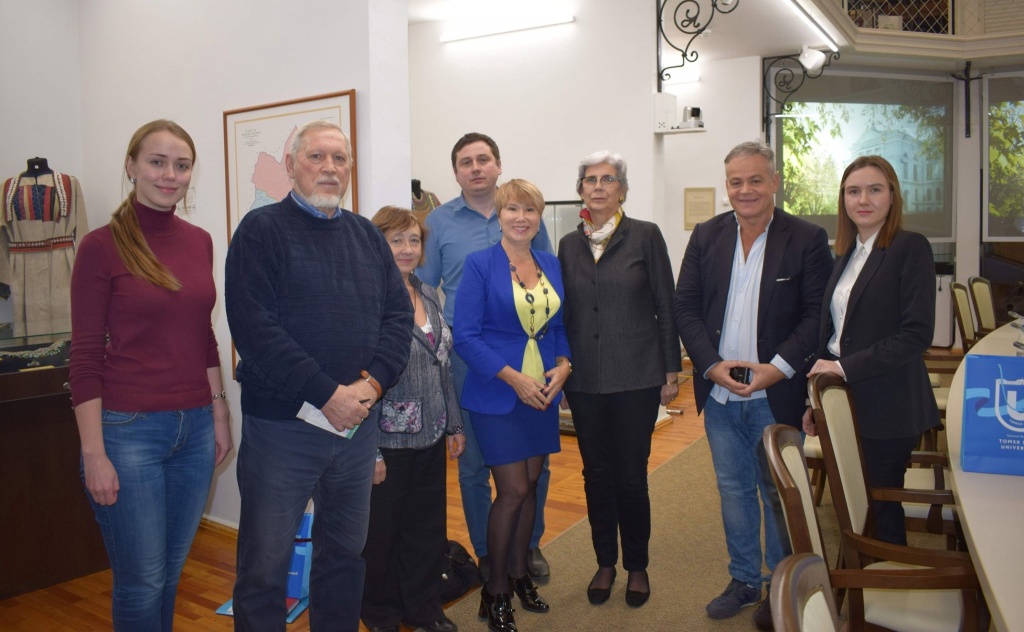 - French students look at Russia in a completely different way if they have not met Siberia, - emphasized Maria Stakhovich. - Too often in Western Europe, in particular in France, Russia is limited to its European part. In fact, Russia cannot be understood unless one experiences Siberia.
Dominique Samson from INALCO noted that in France they are interested in studying the culture of the indigenous peoples of Siberia, religious aspects, and works of Siberian authors. He spoke of what kind of Siberia the French see and that the image of it was formed during ethnographic expeditions to the areas where the Nenets, Khanty, and Mansi lived. For the French ethnographer, Siberia has become the personification of freedom and infinity, and he highlighted the folk rather than the state history of its development.