TSU has released a desk calendar for 2017 Home in Siberia. On its pages, university students from around the world tell us that they could find in Siberia: here a girl from the Caribbean islands can touch the snow for the first time; a photographer from Germany can note the special sunlight, which Europe doesn't have, and a student from Kazakhstan can meet her love on New Year's Eve.

To the histories of international students and their stories about Tomsk were chosen dolls of the Tomsk master Svetlana Lipovka and graphic of artist Olga Nechaeva.

You can down download this calendar here.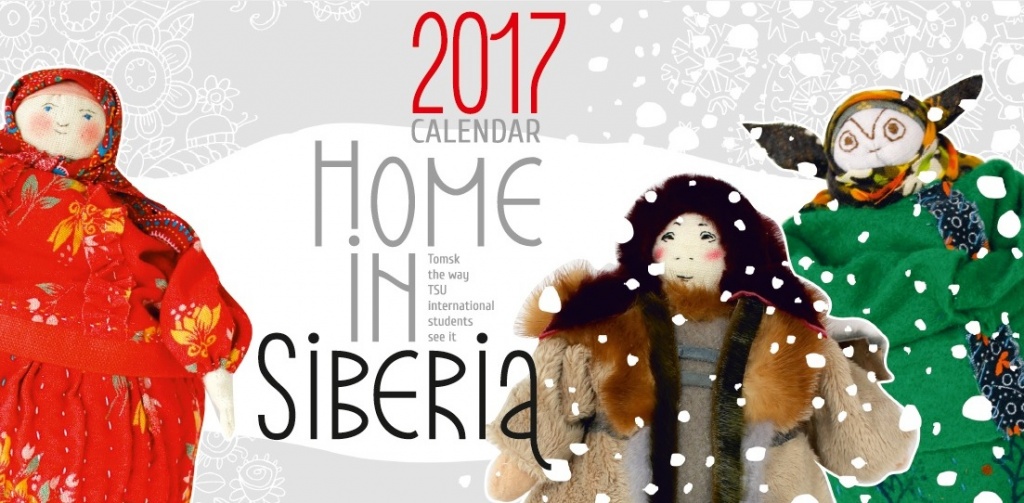 The calendar was designed by the team of the TSU Laboratory of Social Identity with the support of Trans-Siberian Scientific Way research centre. In 2016 the group released calendar Science with the History: on its pages, along with the usual university students we could see the young people in authentic costumes of 19th - early 20th century.