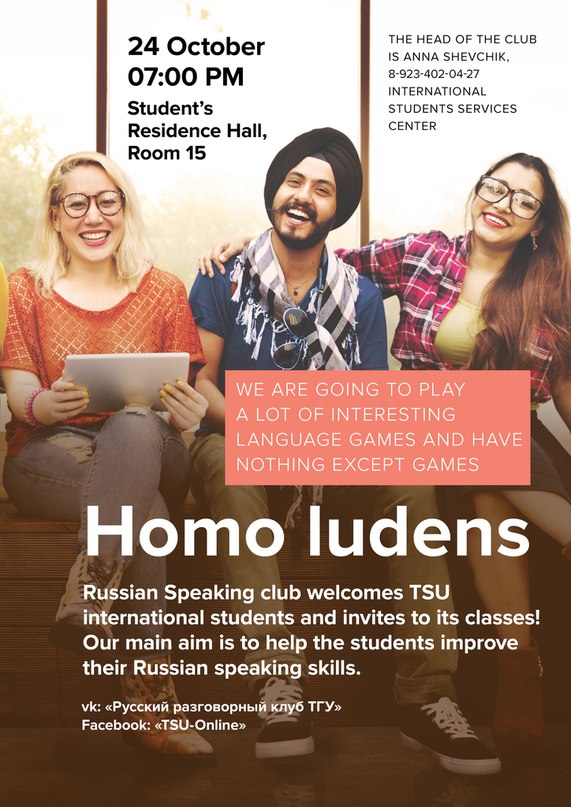 Russian Speaking club welcomes TSU international students and invites to its classes!
Our main aim is to help the students improve their Russian speaking skills.
The theme of the meeting is "Homo ludens".
We are going to play a lot of interesting language games and have nothing except games.
Welcome!


24 October 2015, 07:00 PM
Student's Residence Hall, Room 15

The head of the Club is Anna Shevchik, 8-923-402-04-27
(International Students Services Centre),