As part of the U-NOVUS forum, the grand opening of the new building of the Institute of Economics and Management was held at Tomsk State University. The building on the Ushayka River embankment, 12 is designed for the simultaneous training of 500 people. The opening was attended by Sergey Zhvachkin, the Interim Governor of Tomsk Oblast, and Arkady Dvorkovich, the Deputy Chairman of the Government of the Russian Federation.
The area of the new building is more than 4,000 square meters. The infrastructure of the building was developed jointly with international consultants. Each floor of the building has coworking spaces and computer classes. There are 11 large auditoriums with 20 to 100 seats and two amphitheaters. The institute also has a new library with an automated system of issuing books.

- This building is comfortable and modern, and all conditions have been created for a quality education. The Institute, I think, is able to help a new generation of specialists enter the rhythm of the 21st century with the skills and knowledge that will make it possible to become a leader, - said Arkady Dvorkovich.

In honor of the opening of the new building, Arkady Dvorkovich gave three books to the Institute of Economics and Management: "Blockchain: Blueprint for a New Economy" by Melanie Swan, "The Fourth Industrial Revolution" by Klaus Schwab, and "No Fear: Business Leadership for the Digital Age" by Pekka Viljakainen, one of whose experts was himself. The Rector, in turn, handed to the Deputy Chairman books from the series published at TSU "Monographs of Outstanding Foreign Researchers: First in Russian" by the authors Roland Posner, Michael Christopher Jackson, and Russell Lincoln Ackoff.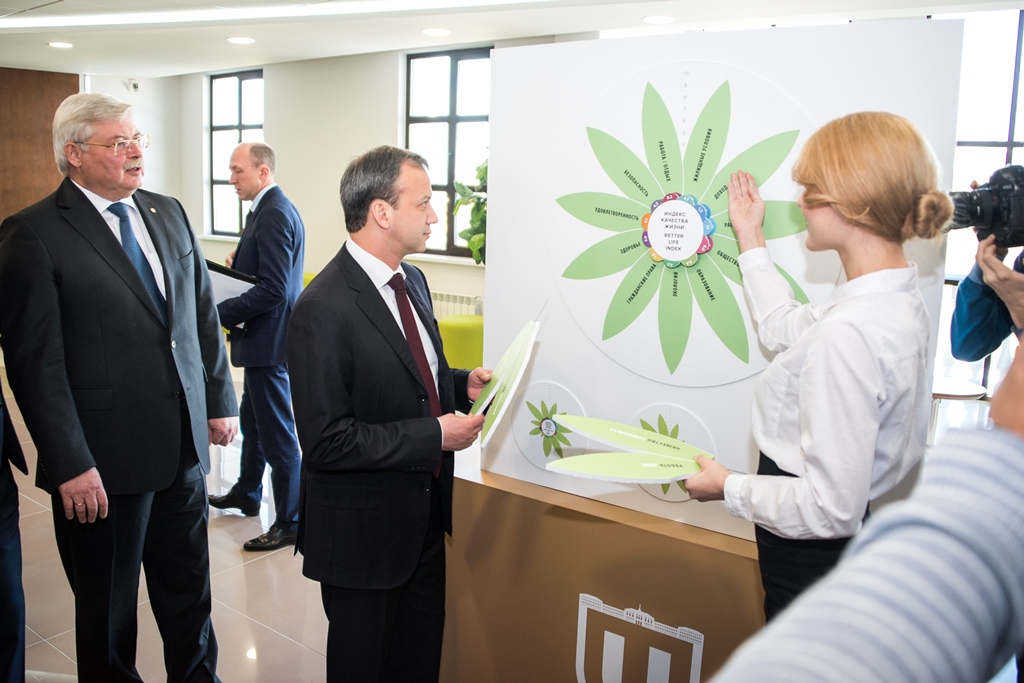 - It is very important that the opening of the new building of the Institute of Economics and Management takes place within the framework of the U-NOVUS forum when entrepreneurs from all over the country working in the sphere of high technologies met in Tomsk, - said Eduard Galazhinsky, the Rector of the University. - The purpose of this institute is to create a world-class competence centre in economics and innovation management, and quality of life is the benchmark for our research.

The TSU Institute of Economics and Management (IEM) was opened in September 2016 and united three faculties: the Faculty of Economics, International Management Faculty, and Higher School of Business, with the active participation of Sberbank Corporate University. The key feature of training in the IEM is the collaboration with companies and banks, many of which have already become members of the Board of Trustees. The partners of the Institute are Sberbank, Gazprombank, Alfa Banking Group, and Bank Otkritie.