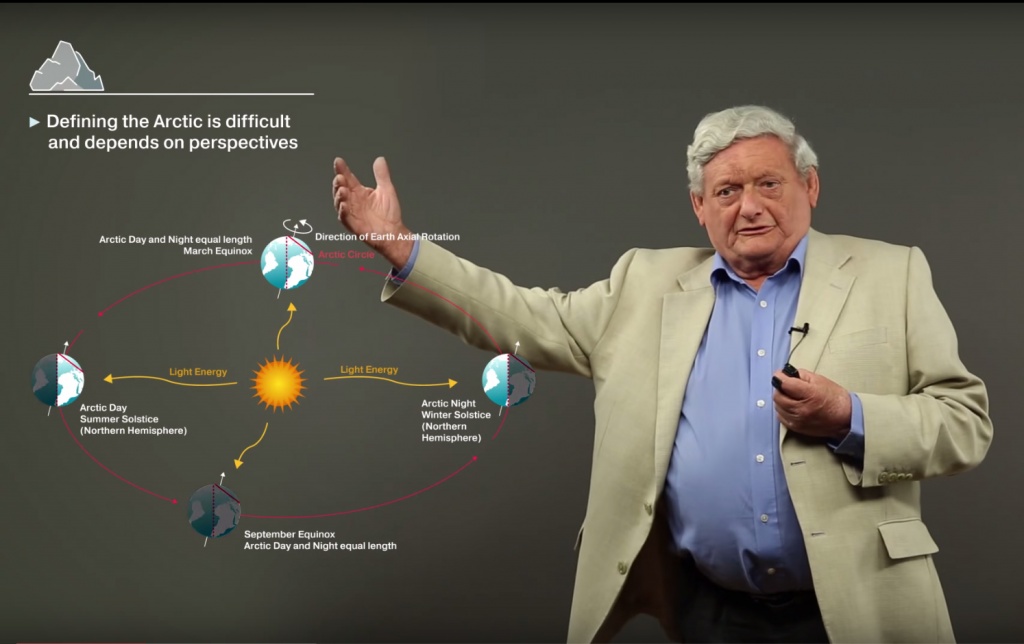 n October 15 the Tomsk State University course The Changing Arctic begins on the platform Coursera. The author of the project is Terry Callaghan, Nobel laureate, Professor of Tomsk State University and the University of Sheffield.
Ten lectures are devoted to various aspects of Arctic research. The level of training of students is irrelevant: the course is aimed at those with a lively curiosity and desire to learn more about the environmental problems of the world. Additional materials will be offered for in-depth study of issues of interest.
- My name is Terry Callaghan and I have worked in the Arctic for 47 years - says the professor in the promo video. - I'm madly in love with the Arctic - its wildlife, landscapes and inhabitants. They are all subject to change. What I want to do in this course is to tell you what is happening in the Arctic today, and how these processes affect the lives of people. Moreover, people living not only in the study region, but also worldwide.
Dr. Callaghan based the course on many sources of information, but the main one is the popular science book INTERACT: Stories of Arctic Science. This publication was a joint project of the network of Arctic and Alpine plants INTERACT, Tomsk State University and the University of the Arctic («UArctic»). The book comes out this fall.
In the five years of existence of the INTERACT project, the program of transnational access has allowed more than 500 teams of scientists to work on the stations of the network. In the book Stories of Arctic Science are collected short testimonies of scientists working in the Arctic, about 60 stories. Among them you can find very unusual cases, for example, meetings of scientists with polar bears. Stories from the book will be performed in Dr. Callaghan's online courses.
- Why do we use the genre of stories? The population of the Arctic conveys the traditions and knowledge of one generation to another by telling stories. We adopt this experience to translate our knowledge, including to the younger generation. I think the stories from the book will inspire many young researchers to go to work in the difficult, but exciting, conditions of the Arctic, - says Professor Callaghan.
After each lecture, students will take part in a quiz. And at the end of the course, these students of a Nobel laureate will be able to write a short essay about the Arctic. Terry Callaghan promises that the authors of the five best works will receive the book INTERACT: Stories of Arctic Science.
Coursera course starts on October 15 (in English, with English subtitles, https://www.coursera.org/learn/the-changing-arctic).