A Master's degree in Russia? Sign me up! Students from all over the globe can now study for free on a Master's program at one of Russia and the world's top universities thanks to Open Doors: Russian Scholarship Project that has just been launched in Russia.
Open Doors: Russian Scholarship Project is Russia's first international competition for prospective Master's students. The competition is held with the support of the Russian Ministry of Education and Science and the Rossotrudnichestvo Federal Agency; the Association "Global Universities" acts as the organizer. The project is the first to give students from all over the world a unique opportunity to enroll in a Master's program in Russia without entrance exams and using a single-window system: entrants can choose any one of more than 500 universities in 80 Russian cities, from Kaliningrad to Siberia and the Far East. That includes universities listed in top international rankings, such as Times Higher Education World University Rankings (THE), QS World University Rankings and the Academic Ranking of World Universities, and 21 leading universities participating in Project 5-100 – a Russian academic excellence initiative aimed at strengthening the position of the Russian education on the global market.
WHO CAN PARTICIPATE?
International students, stateless persons, and Russian citizens living abroad, who already have a Bachelor's degree or those who are completing a Bachelor's program in 2020 can take part.
HOW TO PARTICIPATE?

To participate in the Open Doors, participants need to register online in the system from October 1 to December 18, 2019, you should click the "Participate" button on the Olympiad website.
After completing the registration, the participant gets access to the personal account.
AWARD WINNERS
Participants who have successfully passed the two rounds and whose overall score puts them in the top 25% shall be deemed 'Award Winners'.
LANGUAGES
Russian and English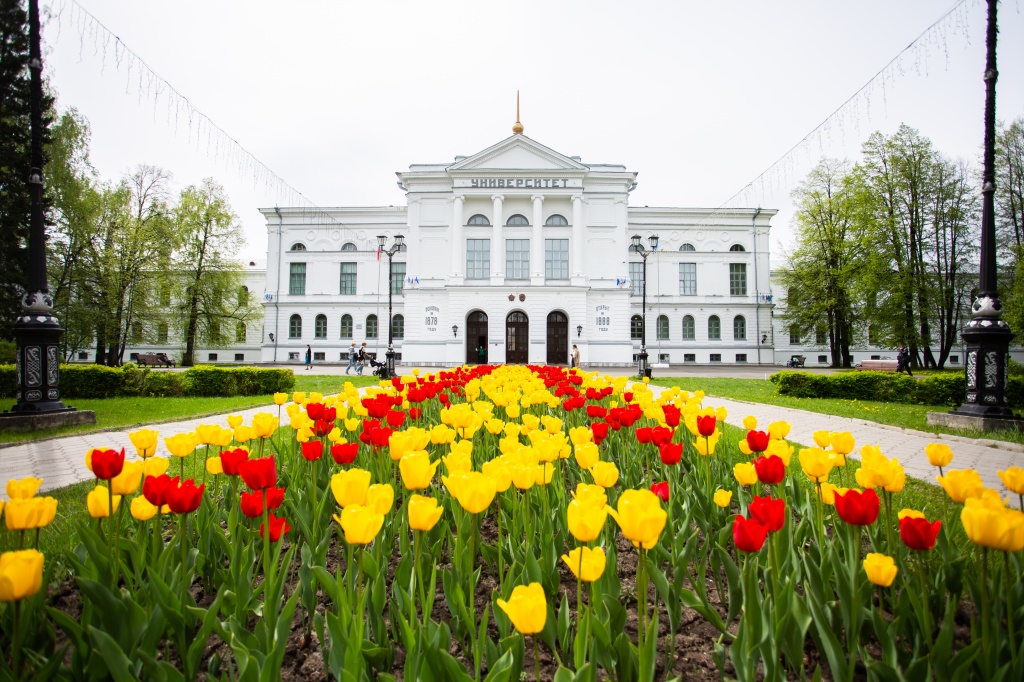 Tomsk State University

welcomes the participants of the international competition Open Doors: Russian Scholarship Project!

TSU is the organizer of Biology, Psychology, and Linguistics & Modern Languages areas.

We are ready to take the winners of our areas without entrance exams for the following programs:

Linguistics & Modern Languages

45.04.01 Philology: Russian as a foreign language, Russian literature and its European ties, Text technology: creation and translation.

45.04.02 Linguistics: Professionally-oriented translation, Intercultural communication in education (English, German, French, Chinese).

45.04.03 Fundamental and Applied Linguistics: Computer and Cognitive Linguistics.

42.04.02 Journalism: International journalism in the world of new media, Journalism and digital media platforms.

42.04.03 Publishing: Digital technology in publishing.

Psychology


37.04.01 Psychology

1. Psychology of Safety and Health
2. Human Development: Genetics, Neuroscience and Psychology

47.04.01 Philosophy (Faculty of Philosophy)

47.04.01 Philosophy (StrAU Institute of the Human of the Digital Era)

Humanities Computer Science program


39.04.01 Sociology (Faculty of Philosophy)

39.04.01 Sociology (StrAU Institute of Biomedicine)

Innovation and Society: Science, Technology, and Medicine program

Biology


06.04.01 Biology


1. Fundamental and Applied Biology
2. Genetics
3. Physiology
4. Biochemistry,
5. Bioinformatics of Plants and Microorganisms
6. Biological Education
7. Biodiversity (in English)

05.04.06 Ecology and Nature Management (Faculty of Geology and Geography)


05.04.06 Ecology and Nature Management (Biological Institute)
Ecology and environmental management
Engineering and Environmental Surveys for the Oil and Gas Industry


05.04.06 Ecology and Nature Management (StrAU TSSW: Siberian Institute of the Future)
The study of Siberia and the Arctic


06.04.02 Soil Science (Biological Institute)
Soil Ecology and Land Management


35.04.04 Agronomy (Biological Institute)
Innovative technologies in the Agricultural Sector


35.04.09 Landscape architecture (Biological Institute)
Landscape Planning and Urban Sustainability


At TSU winners of the Olympiad will receive:

- Academic scholarship during the first semester (up to 10,000 rubles)

- Compensation of expenses for payment of accommodation at TSU student dormitories during the first semester

- Reduction in the cost of training for master's programs by 40%

If you want to know more about Tomsk State University, you can view our website, where you can find the information about:

or you can also write to our Facebook page, feel free to ask questions.